THEOS-2, TRITON & others
Vega
Arianespace
Launch Status
Go For Launch
Mission
THEOS-2, TRITON & others
Type: Dedicated Rideshare
Launch Cost: $37,000,000
THEOS-2 is Thailand's first Earth observation satellite. Built by Airbus Defense and Space and based on the Astrobus-S platform, it is designed for optical measurements with a ground resolution of approximately 1 meter.

TRITON or FORMOSAT-7R is an additional satellite by NSPO added to the joint Taiwanese-US FORMOSAT 7 / COSMIC-2 constellation for collecting atmospheric data for weather prediction and for ionosphere, climate and gravity research. Its GNSS Reflectometry payload can be used to calculate the wind speed over sea surfaces.

Cubesats:

PROBA-V-CC (Project for On-Board Autonomy – Vegetation – Companion CubeSat) (12U) is a mission that will fly a scaled-down version of the vegetation-monitoring instrument aboard the Earth-observing PROBA-V to conduct combined experimental observations with its predecessor.

PRETTY (Passive REflecTomeTry and dosimetrY) (3U) flies a GPS/Galileo signal reflectometer and radiation monitor for Graz University of Technology of Austria.

MACSAT (6U) is an In-orbit demonstration (IoD) missionto demonstrate IoT communication over 5G for OQTech.

CSC-1 and 2 (6U) contains 7 different experimental payloads from various institutions being flown by ISISPACE/ISL.

N3SS (Nanosat 3U pour la Surveillance du Spectre) (3U) is a demonstration system for detecting and
localize radio-frequency jammers on civil spectrum for the French CNES.

ESTCUBE-2 is a technology demonstration mission with multiple scientific payloads for University of Tartu of Estonia.

ANSER LEADER/FOLLOWER 1/2 (Advanced
Nanosatellite Systems for Earth observation Research) is a cluster of 3 Earth observing cubesats with panchromatic and hyperspectral cameras for Spain's INTA for monitoring the quality of inland (reservoirs) water over the Iberian Peninsula.
Trajectory
The trajectory is unavailable. Check back for updates.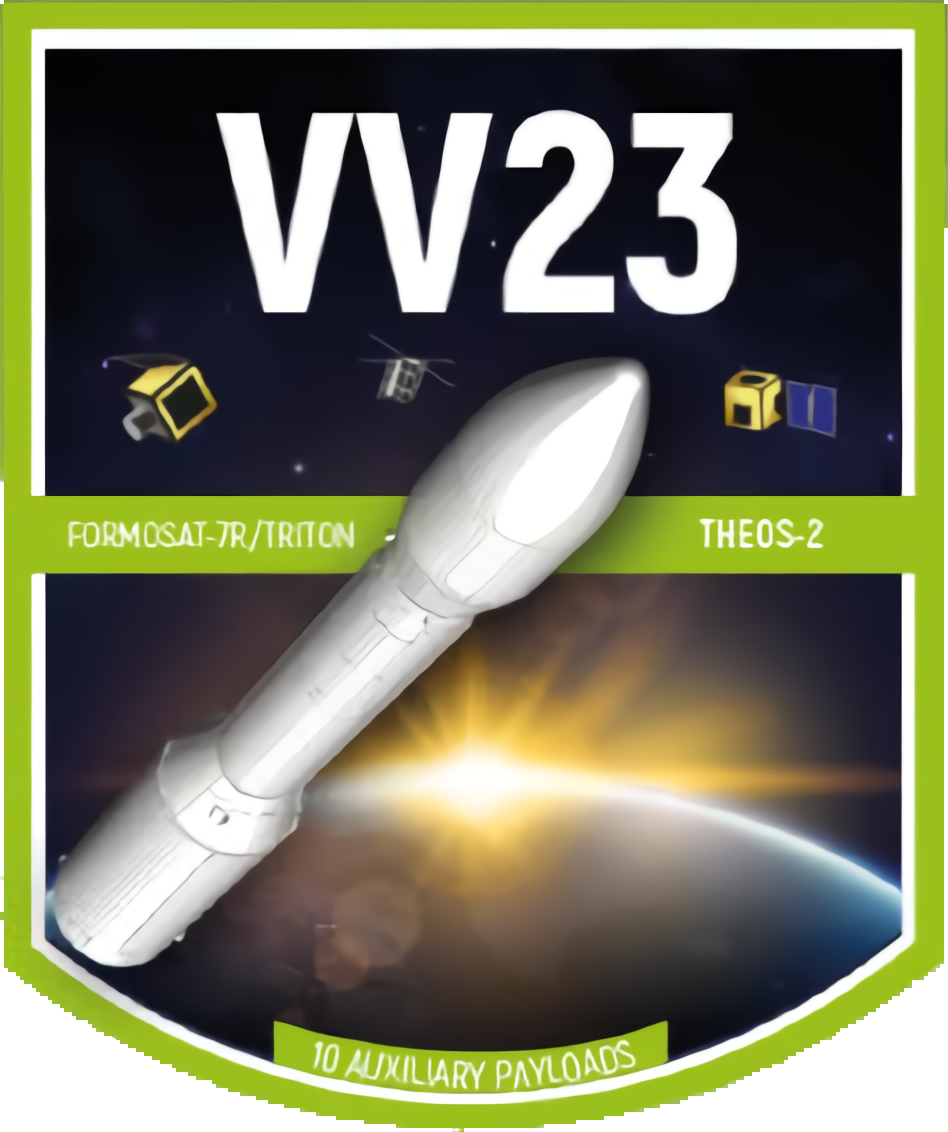 Location
Kourou, French Guiana
319 rockets have launched from Kourou, French Guiana.
Agency
Arianespace – ASA
Type: Commercial
Abbreviation: ASA
Administration: CEO: Stéphane Israël
Founded: 1980
Launchers: Ariane | Vega
Country: FRA
Arianespace SA is a multinational company founded in 1980 as the world's first commercial launch service provider. It undertakes the production, operation, and marketing of the Ariane programme. Their vehicles launch exclusively from French Guiana in South America.