STS-121
Space Shuttle Discovery / OV-103
United Space Alliance
Mission
STS-121
Type: Human Exploration
STS-121 was a 2006 NASA Space Shuttle mission to the International Space Station (ISS) flown by Space Shuttle Discovery. The main purposes of the mission were to test new safety and repair techniques introduced following the Columbia disaster of February 2003 as well as to deliver supplies, equipment and European Space Agency (ESA) astronaut Thomas Reiter from Germany to the ISS.
Trajectory
The trajectory is unavailable. Check back for updates.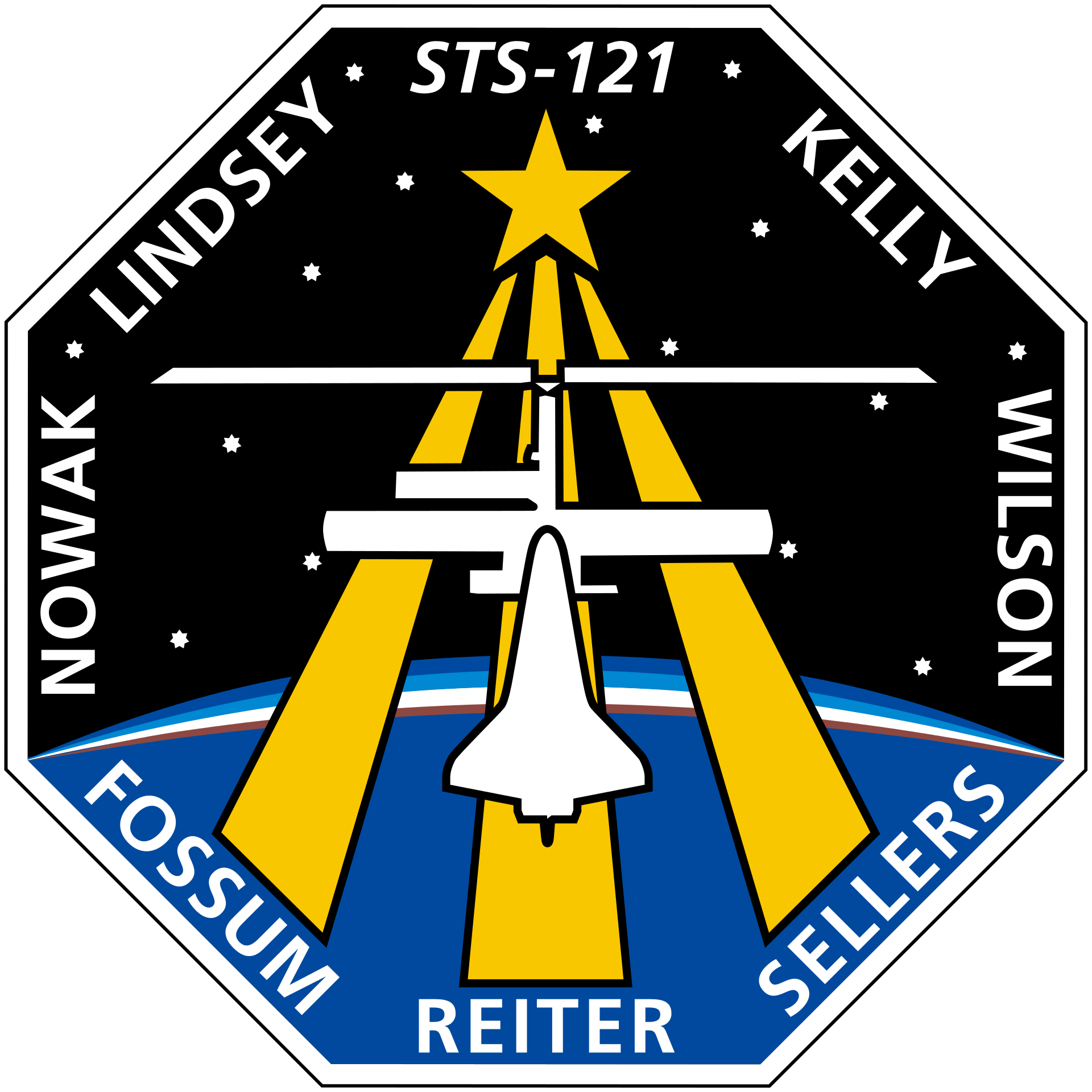 Location
Kennedy Space Center, FL, USA
217 rockets have launched from Kennedy Space Center, FL, USA.
Rocket
Space Shuttle Discovery OV-103 – United Space Alliance
Family: Space Shuttle
Length: 38.1 m
Diameter: 8.4 m
Launch Mass: 2040 T
Low Earth Orbit Capacity: 24400 kg
The Space Shuttle Discovery OV-103 was manufactured by United Space Alliance with the first launch on 1984-08-30. Space Shuttle Discovery OV-103 has 38 successful launches and 0 failed launches with a total of 38 launches. Space Shuttle Discovery is one of the orbiters from NASA's Space Shuttle program and the third of five fully operational orbiters to be built. Its first mission, STS-41-D, flew from August 30 to September 5, 1984. Over 27 years of service it launched and landed 39 times, gathering more spaceflights than any other spacecraft to date.
Agency
United Space Alliance – USA
Type: Commercial
Abbreviation: USA
Founded: 1995
Launchers: Space Shuttle
Country: USA
United Space Alliance (USA) is a spaceflight operations company. USA is a joint venture which was established in August 1995 as a Limited Liability Company (LLC), equally owned by Boeing and Lockheed Martin.