NROL-22
Delta IV M+(4,2)
United States Air Force
Mission
NROL-22 (Trumpet 4)
Type: Government/Top Secret
These spacecraft are probably the replacement for the Trumpet SIGINT satellites operating in a Molniya orbit. As no name is known, these are referred here as "Trumpet Follow On". Possibly these satellites might be named Raven. These satellite most likely use a large, unfurlable dish antenna to collect the signals. Advances in both antenna and electronics technologies have allowed for a large reduction in size compared the Trumpet predecessors.
Trajectory
The trajectory is unavailable. Check back for updates.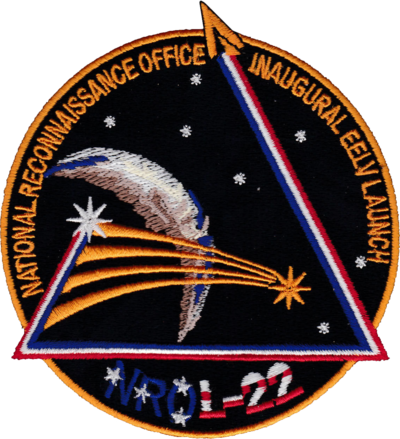 Location
Vandenberg SFB, CA, USA
714 rockets have launched from Vandenberg SFB, CA, USA.
Rocket
Delta IV M+(4,2) – United Launch Alliance
Family: Delta
Length: 66.2 m
Diameter: 5 m
Launch Mass: 292 T
Low Earth Orbit Capacity: 11920 kg
The Delta IV M+(4,2) was manufactured by United Launch Alliance with the first launch on . Delta IV M+(4,2) has 15 successful launches and 0 failed launches with a total of 15 launches.
Agency
United States Air Force – USAF
Type: Government
Abbreviation: USAF
Country: USA