Eutelsat Konnect VHTS
Ariane 5 ECA+
Arianespace
Mission
Eutelsat Konnect VHTS
Type: Communications
Eutelsat Konnect VHTS is a large geostationary high-throughput Ka-band communications satellite designed to serve Europe with a capacity of 500 Gbps.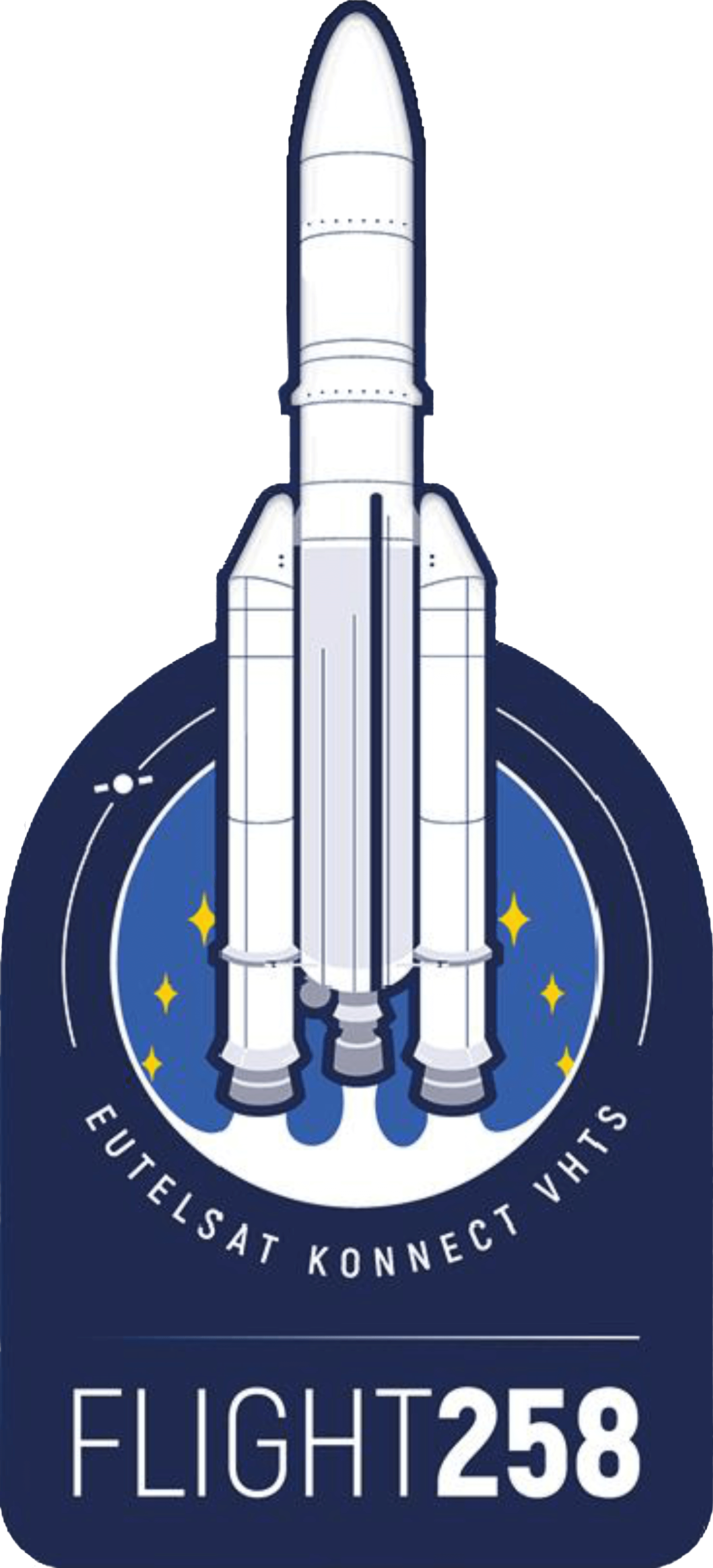 Location
Kourou, French Guiana
315 rockets have launched from Kourou, French Guiana.
Rocket
Ariane 5 ECA+ – Arianespace
Family: Ariane 5
Length: 57.7 m
Diameter: 5.4 m
Launch Mass: 780 T
The Ariane 5 ECA+ was manufactured by Arianespace with the first launch on 2019-08-07. Ariane 5 ECA+ has 8 successful launches and 0 failed launches with a total of 8 launches. Ariane 5 ECA+ is a variant of the Ariane 5 heavy-lift vehicle, with a taller ECA-D upper stage.
Agency
Arianespace
Type: Commercial
Abbreviation: ASA
Administration: CEO: Stéphane Israël
Founded: 1980
Launchers: Ariane 5 | Vega
Country: FRA
Arianespace SA is a multinational company founded in 1980 as the world's first commercial launch service provider. It undertakes the production, operation, and marketing of the Ariane programme. Their vehicles launch exclusively from French Guiana in South America.