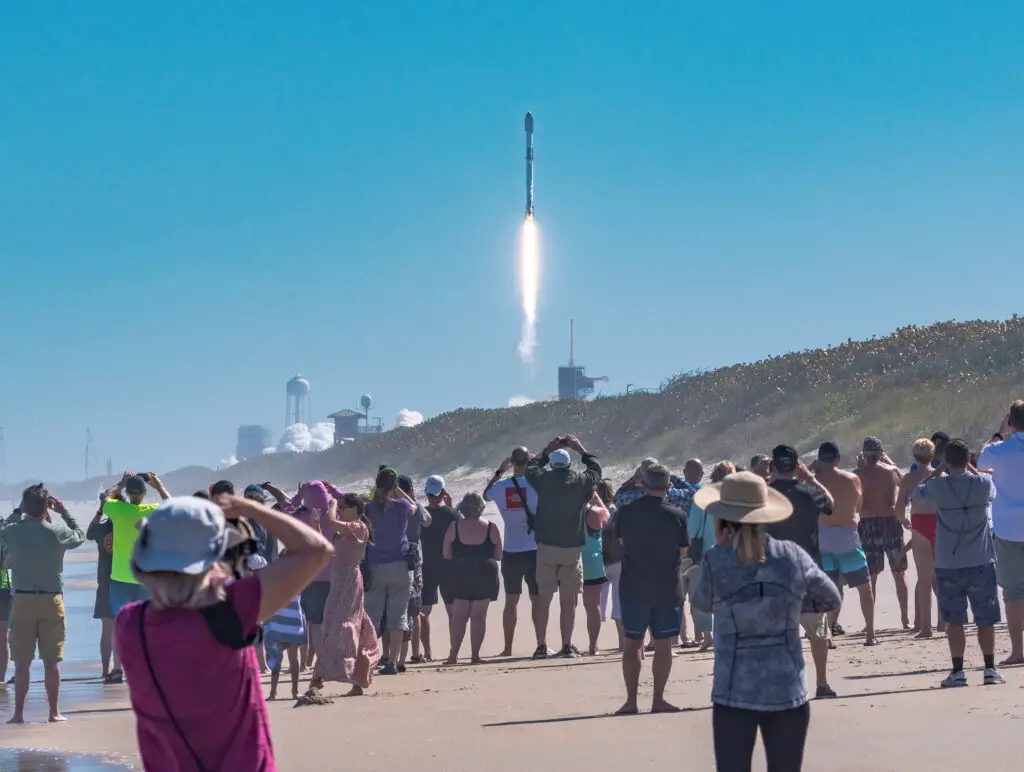 Travel Itinerary for a Five-Day Trip to Canaveral
Are you planning a five-day trip to Canaveral and wondering what to do? Look no further! Our comprehensive guide will provide you with a detailed itinerary that covers all the must-see attractions and activities in the area.
Day 1: Arrival and Exploration
Upon arrival in Canaveral, head straight to the Kennedy Space Center Visitor Complex. This iconic attraction offers a range of interactive exhibits and experiences that provide insight into the history and future of space exploration.
Start your visit by taking a bus tour of the space center, where you'll see the launch pads, Vehicle Assembly Building, and the iconic Saturn V rocket. Next, explore the exhibits, which include the Space Shuttle Atlantis exhibit, the Heroes and Legends exhibit, and the IMAX Theater.
After an exciting day at the Kennedy Space Center, head to one of the nearby restaurants for dinner. We recommend the Dixie Crossroads seafood restaurant, which is known for its rock shrimp.
Day 2: Beach Day
Canaveral is home to some of the most beautiful beaches in Florida, and today is the perfect day to enjoy them. Start your day with breakfast at the Sunrise Diner, then head to Cocoa Beach.
Here, you can swim, sunbathe, and surf. If you're feeling adventurous, try your hand at parasailing or jet skiing. After a day at the beach, head back to Canaveral for dinner at one of the local seafood restaurants. We recommend one of several restaurants along the water in Port Canaveral: Gator's Dockside, Fish Lips Waterfront Bar & Grill, or Rusty's Seafood and Oyster Bar.
Day 3: Exploration and Adventure
Start your day with a visit to the Merritt Island National Wildlife Refuge. Here, you can take a scenic drive, hike, or kayak through the stunning natural surroundings. Keep an eye out for wildlife such as alligators, manatees, and bald eagles.
After your visit to the wildlife refuge, head to the Exploration Tower. This seven-story attraction offers panoramic views of the surrounding area and features interactive exhibits that showcase the history and culture of the region.
For dinner, head to Grills Seafood Deck and Tiki Bar, which offers a relaxed atmosphere and delicious seafood dishes.
Day 4: Historic Exploration
Today is all about history and culture. Start your day with a visit to the Cape Canaveral Lighthouse and Museum. This historic lighthouse dates back to 1868 and offers a glimpse into the region's maritime past.
Next, head to the Brevard Museum of History and Natural Science. This museum showcases the history and culture of the region, including exhibits on the native peoples who once lived here and the area's agricultural past.
For dinner, head to the Rising Tide Tap and Table, which offers craft beers and delicious food in a relaxed atmosphere.
Day 5: Departure Day
On your final day in Canaveral, take a leisurely stroll through the Historic Cocoa Village. This charming district is home to a range of shops, restaurants, and galleries.
Before leaving, stop by the Florida Key Lime Pie Company to sample some of the best key lime pies in the state.
We hope this comprehensive guide has provided you with all the information you need to plan a memorable five-day trip to Canaveral. From the Kennedy Space Center to the beautiful beaches and historic sites, there's something for everyone in this vibrant and exciting region. So pack your bags and get ready for an adventure of a lifetime!