Family: Little Joe
Length: 17 m
The Little Joe was manufactured by North American Aviation with the first launch on 1959-08-21. Little Joe has 3 successful launches and 5 failed launches with a total of 8 launches. Little Joe was a solid-fueled booster rocket used by NASA for eight launches from 1959-1960 from Wallops Island, Virginia to test the launch escape system and heat shield for Project Mercury capsules.
Manufacturer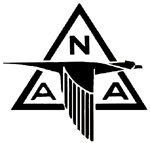 North American Aviation (NAA) was a major American aerospace manufacturer, responsible for a number of historic aircraft, including the T-6 Texan trainer, the P-51 Mustang fighter, the B-25 Mitchell bomber, the F-86 Sabre jet fighter, the X-15 rocket plane, and the XB-70, as well as Apollo command and service module, the second stage of the Saturn V rocket, the Space Shuttle orbiter and the B-1 Lancer. North American Aviation is a USA entity that was founded in 1928 and is administered by .
North American Aviation has 0 successful launches and 0 failed launches with a total of 0 launches.