Gemini IX-A
Titan II GLV
National Aeronautics and Space Administration
Crew
Status: Retired
9/17/1930 -
Nationality: American
Type: Government
First Flight: 12/15/1965
Last Flight: 7/15/1975
Thomas Patten Stafford is an American former Air Force officer, test pilot, and NASA astronaut.
Status: Deceased
3/14/1934 - 1/16/2017
Nationality: American
Type: Government
First Flight: 6/3/1966
Last Flight: 12/7/1972
Eugene Andrew Cernan was an American astronaut, naval aviator, electrical engineer, aeronautical engineer, and fighter pilot. During the Apollo 17 mission, Cernan became the eleventh person to walk on the Moon. Since he re-entered the lunar module after Harrison Schmitt on their third and final lunar excursion, he is the last person to have walked on the Moon.

Cernan traveled into space three times; as pilot of Gemini 9A in June 1966, as lunar module pilot of Apollo 10 in May 1969, and as commander of Apollo 17 in December 1972, the final Apollo lunar landing. Cernan was also a backup crew member of the Gemini 12, Apollo 7 and Apollo 14 space missions.
Mission
Gemini IX-A (Gemini 9A)
Type: Human Exploration
Gemini 9A was the seventh crewed mission of the NASA's Project Gemini. The mission was commanded by Command Pilot Thomas P. Stafford and Pilot Eugene Cernan. The astronauts rendezvoused with the Augmented Docking Target Adapter, but were unable to dock due to docking target's fairing which failed to deploy. The mission started on June 3, 1966, 13:39:33 UTC and ended on June 6, 1966, 14:00:23 UTC.
Trajectory
The trajectory is unavailable. Check back for updates.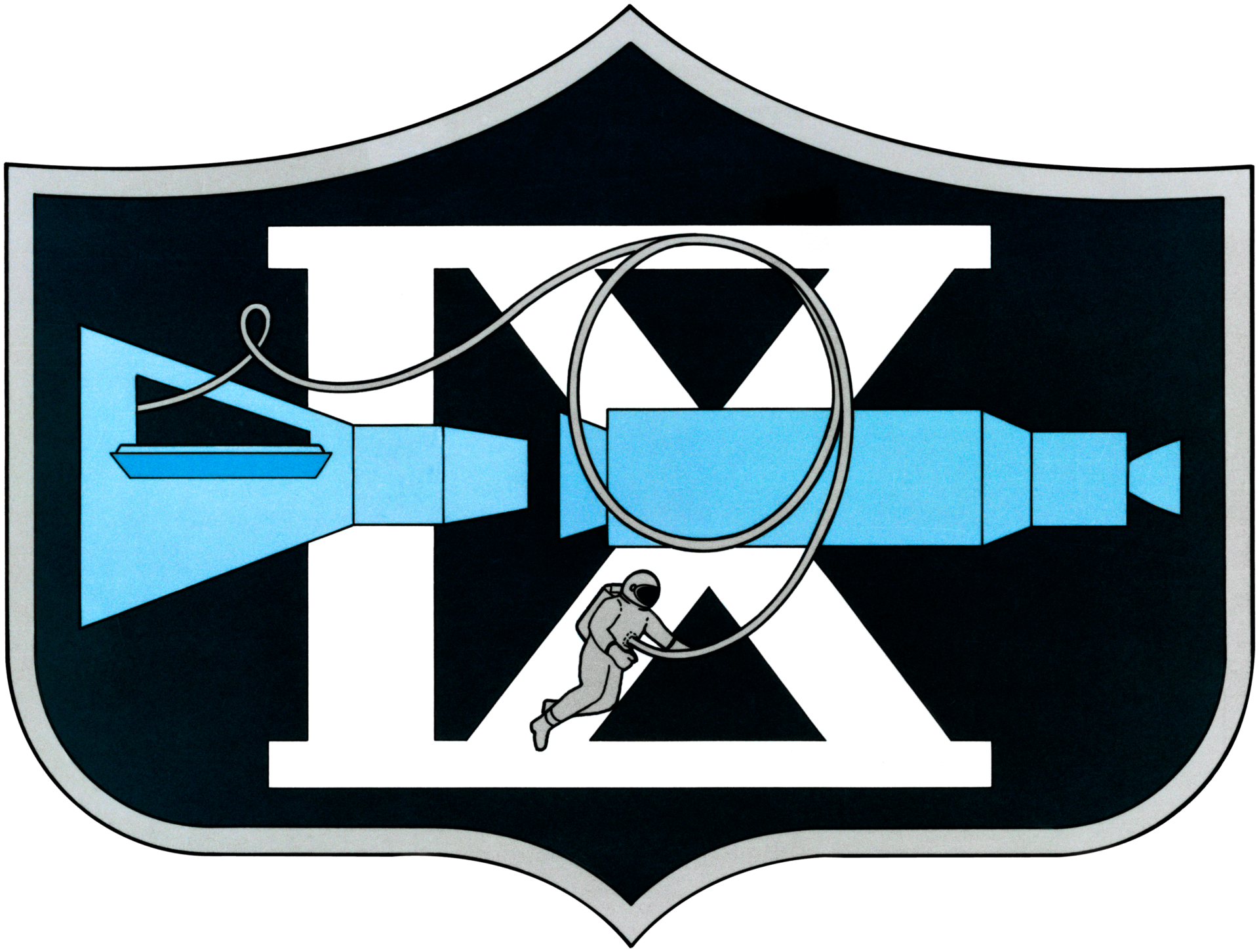 Location
Cape Canaveral, FL, USA
910 rockets have launched from Cape Canaveral, FL, USA.
Agency
National Aeronautics and Space Administration – NASA
Type: Government
Abbreviation: NASA
Administration: Administrator: Bill Nelson
Founded: 1958
Launchers: Space Shuttle | SLS
Spacecraft: Orion
Country: USA
The National Aeronautics and Space Administration is an independent agency of the executive branch of the United States federal government responsible for the civilian space program, as well as aeronautics and aerospace research. NASA have many launch facilities but most are inactive. The most commonly used pad will be LC-39B at Kennedy Space Center in Florida.