NROL-4
Titan 401A Centaur
United States Air Force
Mission
NROL-4 (Trumpet 3)
Type: Government/Top Secret
Trumpet signal intelligence satellites were launched by Titan-4(01)A Centaur-T into highly elliptic Molniya-type orbits. In their elliptical orbits they would move very slowly over the northern hemisphere for most of their orbital period, allowing interception of microwave line-of-sight communications beams. Since they would move slowly through the beams during their orbit, a constellation of such satellites was required to monitor Soviet communications throughout the day.
Trajectory
The trajectory is unavailable. Check back for updates.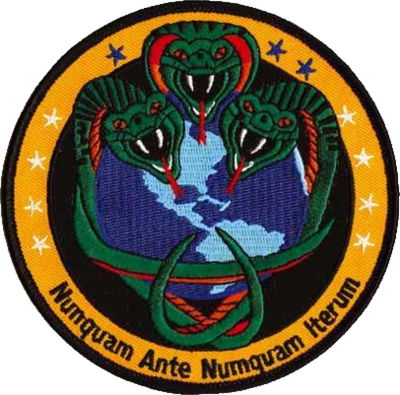 Location
Cape Canaveral, FL, USA
888 rockets have launched from Cape Canaveral, FL, USA.
Rocket
Titan 401A Centaur – Lockheed Martin
Family: Titan
Length: 63.1 m
Diameter: 3.05 m
Launch Mass: 868 T
Low Earth Orbit Capacity: 21680 kg
The Titan 401A Centaur was manufactured by Lockheed Martin with the first launch on 1994-02-07. Titan 401A Centaur has 8 successful launches and 1 failed launches with a total of 9 launches. Titan IV was a family of heavy-lift space launch vehicles developed by Martin Marietta and operated by the United States Air Force from 1989 to 2005.
Agency
United States Air Force – USAF
Type: Government
Abbreviation: USAF
Country: USA