STS-71
Space Shuttle Atlantis / OV-104
Lockheed Martin Space Operations
Mission
STS-71
Type: Human Exploration
STS-71 was the third mission of the US/Russian Shuttle-Mir Program and the first Space Shuttle docking to Russian space station Mir. It started on 27 June 1995 with the launch of Space Shuttle Atlantis from launch pad 39A at the Kennedy Space Center in Florida. The shuttle delivered a relief crew of two cosmonauts Anatoly Solovyev and Nikolai Budarin to the station and recovered Increment astronaut Norman Thagard. Atlantis returned to Earth on 7 July with a crew of eight. It was the first of seven straight missions to Mir flown by Atlantis.
Trajectory
The trajectory is unavailable. Check back for updates.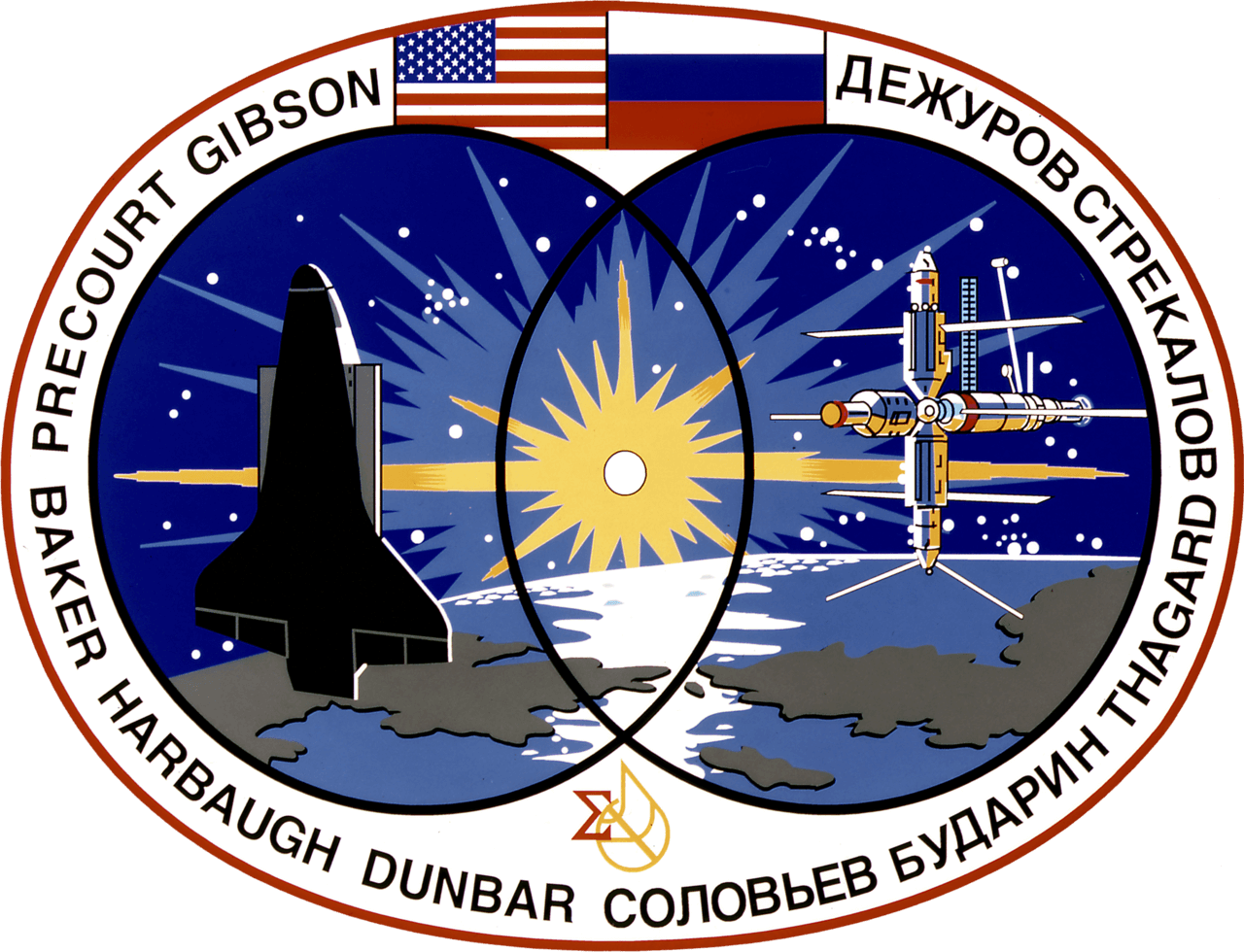 Location
Kennedy Space Center, FL, USA
219 rockets have launched from Kennedy Space Center, FL, USA.
Rocket
Space Shuttle – National Aeronautics and Space Administration
Family: Space Shuttle
Length: 56.1 m
Diameter: 8 m
Launch Mass: 2030 T
Low Earth Orbit Capacity: 27500 kg
The Space Shuttle was manufactured by National Aeronautics and Space Administration with the first launch on 1981-04-12. Space Shuttle has 133 successful launches and 2 failed launches with a total of 135 launches. The Space Shuttle is a retired, partially reusable low Earth orbital spacecraft system operated from 1981 to 2011 by the U.S. National Aeronautics and Space Administration (NASA) as part of the Space Shuttle program. Its official program name was Space Transportation System (STS). Five complete Space Shuttle orbiter vehicles were built and flown on a total of 135 missions from 1981 to 2011.
Agency
Lockheed Martin Space Operations – LMSO
Type: Commercial
Abbreviation: LMSO
Country: USA