Soyuz TM-5
Soyuz-U2
Soviet Space Program
Crew
Status: Retired
1/16/1948 -
Nationality: Russian
Type: Government
First Flight: 6/7/1988
Last Flight: 8/5/1997
Anatoly Yakovlevich Solovyev (Russian: Анатолий Яковлевич Соловьёв; born January 16, 1948 – alternate spelling "Solovyov") is a retired Russian and Soviet cosmonaut and pilot. Solovyev holds the world record on the number of spacewalks performed (16), and accumulated time spent spacewalking (over 82 hours).
Status: Retired
12/1/1951 -
Nationality: Bulgarian
Type: Government
First Flight: 6/7/1988
Last Flight: 6/7/1988
Aleksandrov was born in Omurtag, Bulgaria on December 1, 1951. He graduated from the Bulgarian Air Force Academy in 1974 and obtained a degree in technical sciences in 1983. In the Bulgarian Air Force, Aleksandrov rose to the rank of lieutenant colonel.

On June 7, 1988, Aleksandrov launched aboard TM-5 as a Research Cosmonaut along with mission commander Anatoly Solovyev and Viktor Savinykh. Upon arriving at Mir, Aleksandrov became the first Bulgarian to reach a Soviet space station, as the Soyuz 33 mission carrying Georgi Ivanov failed to reach the Salyut 6 space station. On June 17, Aleksandrov returned aboard Soyuz TM-4 along with his fellow crew members. He, along with his crew-mates, spent just under 10 days in space.
Status: Retired
3/7/1940 -
Nationality: Russian
Type: Government
First Flight: 3/12/1981
Last Flight: 6/7/1988
Viktor Petrovich Savinykh was born in Berezkiny, Kirov Oblast, Russian SFSR on March 7, 1940. Married with one child. Selected as a cosmonaut on December 1, 1978. Retired on February 9, 1989.

Flew as Flight Engineer on Soyuz T-4, Soyuz T-13 and Soyuz TM-5.

Has spent 252 days 17 hours 38 minutes in space.
Mission
Soyuz TM-5
Type: Human Exploration
Soyuz TM-5 was the fifth mission to Mir space station. The mission began on June 7, 1988, 14:03:13 UTC, launching Commander Anatoly Solovyev, Flight Engineer Viktor Savinykh and Research Cosmonaut Aleksandr Aleksandrov into orbit. They docked with Mir two days later, meeting with the long-duration resident crew. During their 7-day stay there, cosmonauts carried out scientific experiments.
They returned on a Soyuz TM-4 spacecraft, landing safely back on Earth on June 17, 1988, 10:12:32 UTC.
Trajectory
The trajectory is unavailable. Check back for updates.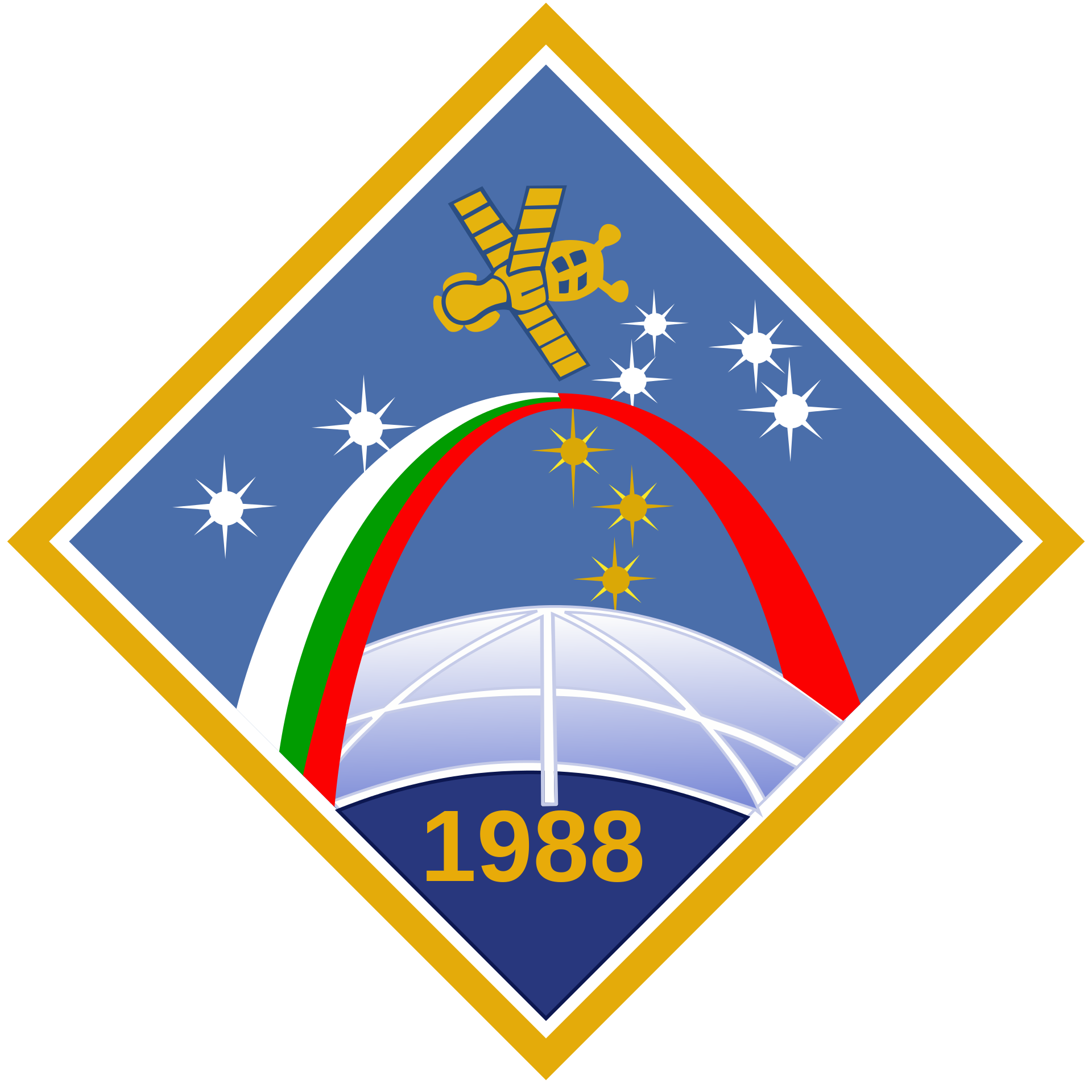 Location
Baikonur Cosmodrome, Republic of Kazakhstan
1542 rockets have launched from Baikonur Cosmodrome, Republic of Kazakhstan.
Agency
Soviet Space Program – CCCP
Type: Government
Abbreviation: CCCP
Founded: 1931
Country: RUS
The Soviet space program, was the national space program of the Union of Soviet Socialist Republics (USSR) actived from 1930s until disintegration of the Soviet Union in 1991.

The Soviet Union's space program was mainly based on the cosmonautic exploration of space and the development of the expandable launch vehicles, which had been split between many design bureaus competing against each other. Over its 60-years of history, the Russian program was responsible for a number of pioneering feats and accomplishments in the human space flight, including the first intercontinental ballistic missile (R-7), first satellite (Sputnik 1), first animal in Earth orbit (the dog Laika on Sputnik 2), first human in space and Earth orbit (cosmonaut Yuri Gagarin on Vostok 1), first woman in space and Earth orbit (cosmonaut Valentina Tereshkova on Vostok 6), first spacewalk (cosmonaut Alexei Leonov on Voskhod 2), first Moon impact (Luna 2), first image of the far side of the Moon (Luna 3) and unmanned lunar soft landing (Luna 9), first space rover (Lunokhod 1), first sample of lunar soil automatically extracted and brought to Earth (Luna 16), and first space station (Salyut 1). Further notable records included the first interplanetary probes: Venera 1 and Mars 1 to fly by Venus and Mars, respectively, Venera 3 and Mars 2 to impact the respective planet surface, and Venera 7 and Mars 3 to make soft landings on these planets.