Soyuz TM-21
Soyuz-U2
Russian Federal Space Agency (ROSCOSMOS)
Crew
Status: Retired
7/30/1962 -
Nationality: Russian
Type: Government
First Flight: 3/14/1995
Last Flight: 8/10/2001
Vladimir Nikolayevich Dezhurov (Russian: Влади́мир Никола́евич Дежу́ров; born July 30, 1962) is a former cosmonaut who resides in Star City, Moscow. He is a veteran of two spaceflights, to the Mir and International Space Stations. During his career, Dezhurov also conducted nine spacewalks before his retirement on July 12, 2004.
Status: Retired
7/3/1943 -
Nationality: American
Type: Government
First Flight: 6/18/1983
Last Flight: 3/14/1995
Norman Earl Thagard (born July 3, 1943), (Capt, USMC, Ret.), is an American scientist and former U.S. Marine Corps officer and naval aviator and NASA astronaut. He is the first American to ride to space on board a Russian vehicle, and can be considered the first American cosmonaut. He did on this on March 14, 1995, in the Soyuz TM-21 spacecraft for the Russian Mir-18 mission.
Status: Deceased
10/26/1940 - 12/25/2004
Nationality: Russian
Type: Government
First Flight: 11/27/1980
Last Flight: 3/14/1995
Gennadi Mikhailovich Strekalov (Russian: Генна́дий Миха́йлович Стрека́лов; October 26, 1940 – December 25, 2004) was an engineer, cosmonaut, and administrator at Russian aerospace firm RSC Energia. He flew into space five times and lived aboard the Salyut-6, Salyut-7, and Mir space stations, spending over 268 days in space. The catastrophic explosion of a Soyuz rocket in 1983 led to him being one of only two people to use a launch escape system.
Mission
Soyuz TM-21
Type: Human Exploration
Soyuz TM-21 was the 21st mission and the 18th long-duration expedition to Mir space station. It was also a part of the US/Russian Shuttle-Mir Program.
The mission began on March 14, 1995, 06:11:34 UTC, launching Commander Vladimir Dezhurov, Flight Engineer Gennady Strekalov and Research Cosmonaut Norman Thagard (who became the first American to ride the Soyuz) into orbit. They docked with Mir two days later. During their stay there, cosmonauts performed several EVAs to prepare for the docking of the new Spektr module. Station crew was visited by several Progress resupply spacecrafts, and welcomed aboard the STS-71 with the 19th expedition crew.
Crews exchanged vehicles, and members of the 18th expedition returned aboard STS-71, landing safely back on Earth on 7 July 1995, 14:55:28 UTC. Soyuz TM-21 brought back the 19th expedition later on September 11, 1995, 06:52:40 UTC.
Trajectory
The trajectory is unavailable. Check back for updates.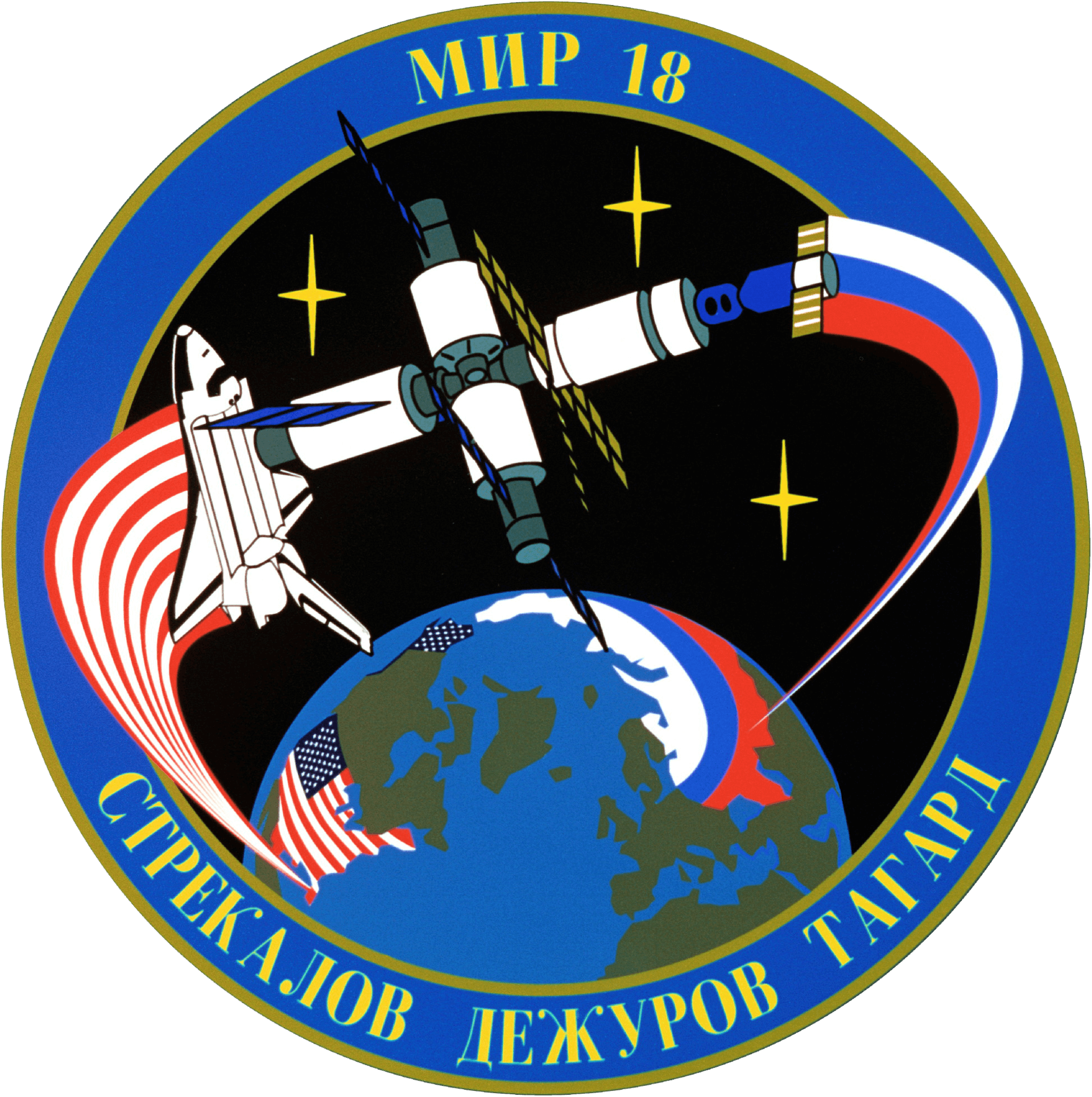 Location
Baikonur Cosmodrome, Republic of Kazakhstan
1543 rockets have launched from Baikonur Cosmodrome, Republic of Kazakhstan.
Agency
Russian Federal Space Agency (ROSCOSMOS) – RFSA
Type: Government
Abbreviation: RFSA
Administration: Administrator: Yuri Borisov
Founded: 1992
Launchers: Soyuz
Spacecraft: Soyuz
Country: RUS
The Roscosmos State Corporation for Space Activities, commonly known as Roscosmos, is the governmental body responsible for the space science program of the Russian Federation and general aerospace research. Soyuz has many launch locations the Russian sites are Baikonur, Plesetsk and Vostochny however Ariane also purchases the vehicle and launches it from French Guiana.