Soyuz TM-2
Soyuz-U2
Soviet Space Program
Crew
Status: Retired
8/1/1944 -
Nationality: Russian
Type: Government
First Flight: 12/10/1977
Last Flight: 2/5/1987
Yury Viktorovich Romanenko (Russian: Ю́рий Ви́кторович Романе́нко, Jurij Viktorovič Romanenko; born August 1, 1944) is a former Soviet cosmonaut, twice Hero of the Soviet Union (March 16, 1978 and September 26, 1980). Over his career, Yury Romanenko spent a total of 430 days 20 hours 21 minutes 30 seconds in space and 18 hours in space walks. In 1987 he was a resident of the Mir space station, launching on Soyuz TM-2 and landing aboard Soyuz TM-3. He remained on Mir for 326 days that was the longest stay in space at that time. His son, Roman Romanenko is also a cosmonaut, and has become the third second-generation space traveler on Soyuz TMA-15 in May 2009.
Status: Retired
4/21/1951 -
Nationality: Russian
Type: Government
First Flight: 2/5/1987
Last Flight: 2/5/1987
Aleksandr Ivanovich Laveykin (Russian: Александр Иванович Лавейкин; born April 21, 1951) is a retired Soviet cosmonaut.

Born in Moscow, Laveykin was selected as a cosmonaut on December 1, 1978. He flew on one spaceflight, for the first part of the long duration expedition Mir EO-2. He flew as a flight engineer, and was both launched and landed with the spacecraft Soyuz TM-2. He spent 174 days 3 hours 25 minutes in space. Married with one child, Laveykin retired on March 28, 1994.

Launched in February 1987, his spaceflight was intended to last until December 1987, but doctors on the ground determined that he was having minor heart irregularities. For this reason, in July he was replaced by Soviet cosmonaut Aleksandr Pavlovich Aleksandrov, who stayed on Mir to the end of the expedition in December.
Mission
Soyuz TM-2
Type: Human Exploration
Soyuz TM-2 was the first crewed flight of the new Soyuz TM spacecraft and the second long-duration mission to Mir space station. The mission began on February 5, 1987, 21:38:16 UTC, launching Commander Yuri Romanenko and Flight Engineer Aleksandr Laveykin into orbit. They docked with Mir two days later. During their stay there, new module was docked to the station. Crew was visited by several Progress resupply missions and by a crewed Soyuz TM-3 mission.
The mission concluded with a safe landing back on Earth on December 29, 1987, 09:16:00 UTC.
Trajectory
The trajectory is unavailable. Check back for updates.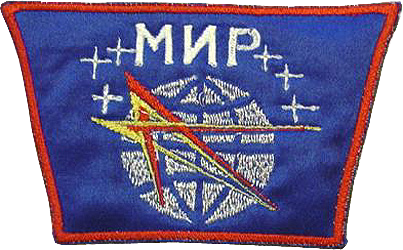 Location
Baikonur Cosmodrome, Republic of Kazakhstan
1543 rockets have launched from Baikonur Cosmodrome, Republic of Kazakhstan.
Agency
Soviet Space Program – CCCP
Type: Government
Abbreviation: CCCP
Founded: 1931
Country: RUS
The Soviet space program, was the national space program of the Union of Soviet Socialist Republics (USSR) actived from 1930s until disintegration of the Soviet Union in 1991.

The Soviet Union's space program was mainly based on the cosmonautic exploration of space and the development of the expandable launch vehicles, which had been split between many design bureaus competing against each other. Over its 60-years of history, the Russian program was responsible for a number of pioneering feats and accomplishments in the human space flight, including the first intercontinental ballistic missile (R-7), first satellite (Sputnik 1), first animal in Earth orbit (the dog Laika on Sputnik 2), first human in space and Earth orbit (cosmonaut Yuri Gagarin on Vostok 1), first woman in space and Earth orbit (cosmonaut Valentina Tereshkova on Vostok 6), first spacewalk (cosmonaut Alexei Leonov on Voskhod 2), first Moon impact (Luna 2), first image of the far side of the Moon (Luna 3) and unmanned lunar soft landing (Luna 9), first space rover (Lunokhod 1), first sample of lunar soil automatically extracted and brought to Earth (Luna 16), and first space station (Salyut 1). Further notable records included the first interplanetary probes: Venera 1 and Mars 1 to fly by Venus and Mars, respectively, Venera 3 and Mars 2 to impact the respective planet surface, and Venera 7 and Mars 3 to make soft landings on these planets.