Soyuz TM-19
Soyuz-U2
Russian Federal Space Agency (ROSCOSMOS)
Crew
Status: Retired
12/22/1961 -
Nationality: Russian
Type: Government
First Flight: 7/1/1994
Last Flight: 12/15/2015
Yuri Ivanovich Malenchenko (Russian: Юрий Иванович Маленченко; born December 22, 1961) is a retired Russian cosmonaut. Malenchenko became the first person to marry in space, on 10 August 2003, when he married Ekaterina Dmitrieva, who was in Texas, while he was 240 miles over New Zealand, on the International Space Station. As of June 2016, Malenchenko ranks second for career time in space due to his time on both Mir and the International Space Station (ISS). He is a former Commander of the International Space Station.
Status: Retired
1/7/1951 -
Nationality: Kazakhstani
Type: Government
First Flight: 7/1/1994
Last Flight: 4/28/2001
Talgat Amangeldyuly Musabayev (Kazakh: Талғат Аманкелдіұлы Мұсабаев; born 7 January 1951) is a Kazakh test pilot and former cosmonaut who flew on three spaceflights. His first two spaceflights were long-duration stays aboard the Russian space station Mir. His third spaceflight was a short duration visiting mission to the International Space Station, which also carried the first paying space tourist Dennis Tito. He retired as a cosmonaut in November 2003.
Mission
Soyuz TM-19
Type: Human Exploration
Soyuz TM-19 was the 19th mission and the 16th long-duration expedition to Mir space station. The mission began on July 1, 1994, 12:24:50 UTC, launching Commander Yuri Malenchenko and Flight Engineer Talgat Musabayev into orbit. They docked with Mir two days later. During their stay there, cosmonauts performed two EVAs, carried out various scientific experiments in medicine, material sciences, astrophysics etc. Station crew was visited by several Progress resupply spacecrafts, and welcomed aboard the Soyuz TM-20 crew.
The mission concluded with a safe landing back on Earth on November 4, 1994, 11:18:26 UTC.
Trajectory
The trajectory is unavailable. Check back for updates.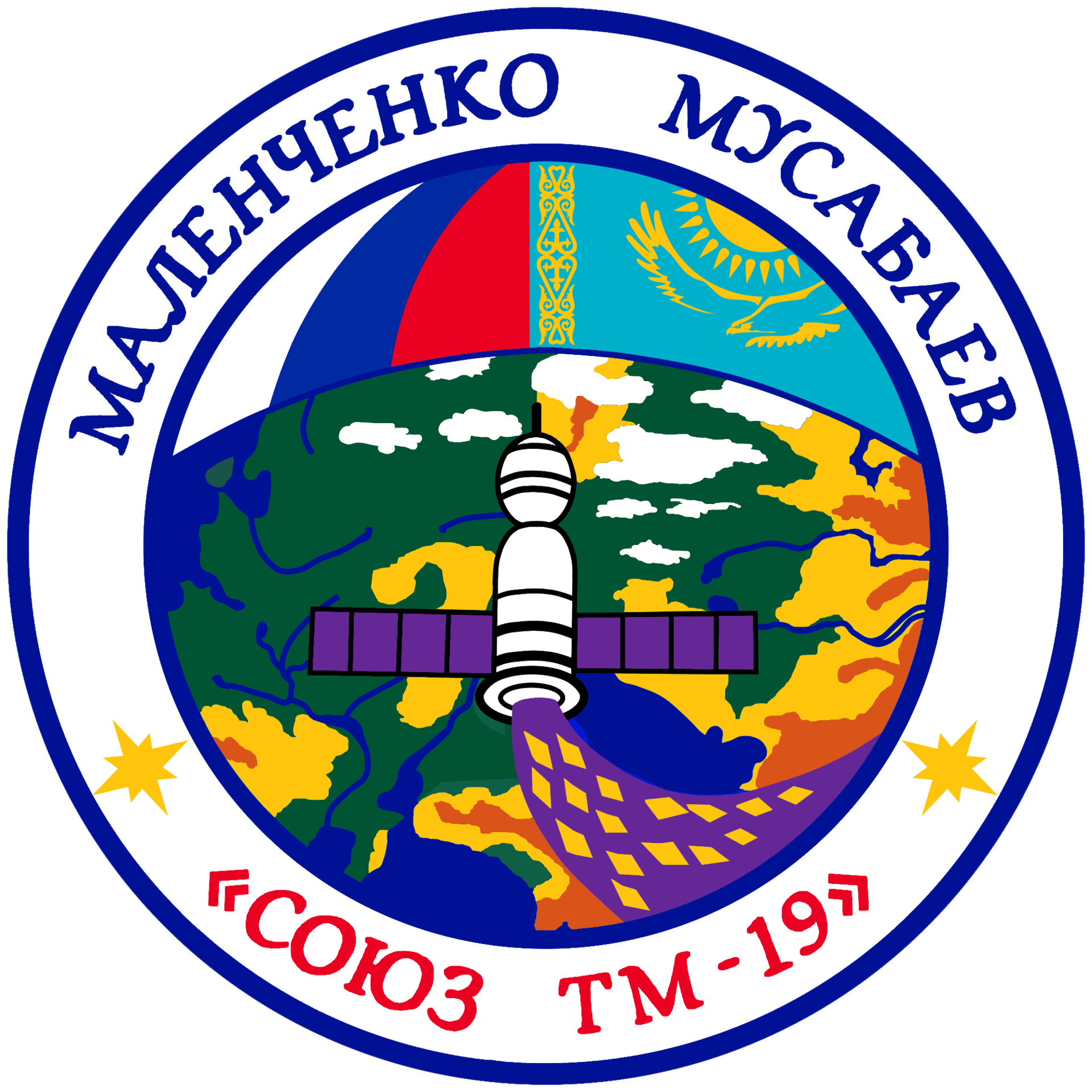 Location
Baikonur Cosmodrome, Republic of Kazakhstan
1542 rockets have launched from Baikonur Cosmodrome, Republic of Kazakhstan.
Agency
Russian Federal Space Agency (ROSCOSMOS) – RFSA
Type: Government
Abbreviation: RFSA
Administration: Administrator: Yuri Borisov
Founded: 1992
Launchers: Soyuz
Spacecraft: Soyuz
Country: RUS
The Roscosmos State Corporation for Space Activities, commonly known as Roscosmos, is the governmental body responsible for the space science program of the Russian Federation and general aerospace research. Soyuz has many launch locations the Russian sites are Baikonur, Plesetsk and Vostochny however Ariane also purchases the vehicle and launches it from French Guiana.