Soyuz TM-17
Soyuz-U2
Russian Federal Space Agency (ROSCOSMOS)
Crew
Status: Retired
2/20/1954 -
Nationality: Russian
Type: Government
First Flight: 7/1/1993
Last Flight: 2/10/1997
Vasily Vasiliyevich Tsibliyev (Russian: Василий Василиевич Циблиев); born on February 20, 1954) is a Russian cosmonaut.

He was selected as a cosmonaut on March 26, 1987. Tsibliyev flew as Commander on Soyuz TM-17 from July 1, 1993 to January 14, 1994 and on Soyuz TM-25 from February 2, 1997 to August 14 of the same year. He retired on June 19, 1998. Tsibliyev is currently Chief of the Yuri Gagarin Cosmonauts Training Center at Star City, Russia.

Tsibliyev was the commander in charge of Mir when it was hit by a Progress spacecraft in 1997.
Status: Deceased
2/15/1944 - 11/12/2013
Nationality: Russian
Type: Government
First Flight: 8/19/1982
Last Flight: 7/1/1993
Aleksandr Aleksandrovich Serebrov (Russian: Алекса́ндр Алекса́ндрович Серебро́в, February 15, 1944 – November 12, 2013) was a Soviet cosmonaut. He graduated from Moscow Institute of Physics and Technology (1967), and was selected as a cosmonaut on December 1, 1978. He retired on May 10, 1995.
He flew on Soyuz T-7, Soyuz T-8, Soyuz TM-8 and Soyuz TM-17. He was one of very few cosmonauts to fly for both the Soviet Union and the Russian Federation that followed it. He held the record for most spacewalks, 10, until Anatoly Solovyev surpassed it. In all, Serebrov spent 371.95 days in space. Serebrov contributed to the design of Salyut 6, Salyut 7, and the Mir space stations.
Status: Retired
5/19/1948 -
Nationality: French
Type: Government
First Flight: 7/1/1993
Last Flight: 2/20/1999
Jean-Pierre Haigneré (born 19 May 1948) is a French Air Force officer and a former CNES spationaut.

He flew on two missions to the Mir space station in 1993 and 1999. The Mir Altair long-duration mission (186 days) in 1993 also included an EVA.
Mission
Soyuz TM-17
Type: Human Exploration
Soyuz TM-17 was the 17th mission and the 14th long-duration expedition to Mir space station. The mission began on July 1, 1993, 14:32:58 UTC, launching Commander Vasili Tsibliyev, Flight Engineer Aleksandr Serebrov and Research Cosmonaut Jean-Pierre Haigneré into orbit. They docked with Mir two days later. During their stay there, cosmonauts performed EVAs, various station repair and maintenance tasks, and carried out various scientific experiments. Station crew was visited by several Progress resupply spacecrafts, and welcomed aboard the Soyuz TM-18 crew.
The mission concluded with a safe landing back on Earth on January 14, 1994, 08:18:20 UTC.
Trajectory
The trajectory is unavailable. Check back for updates.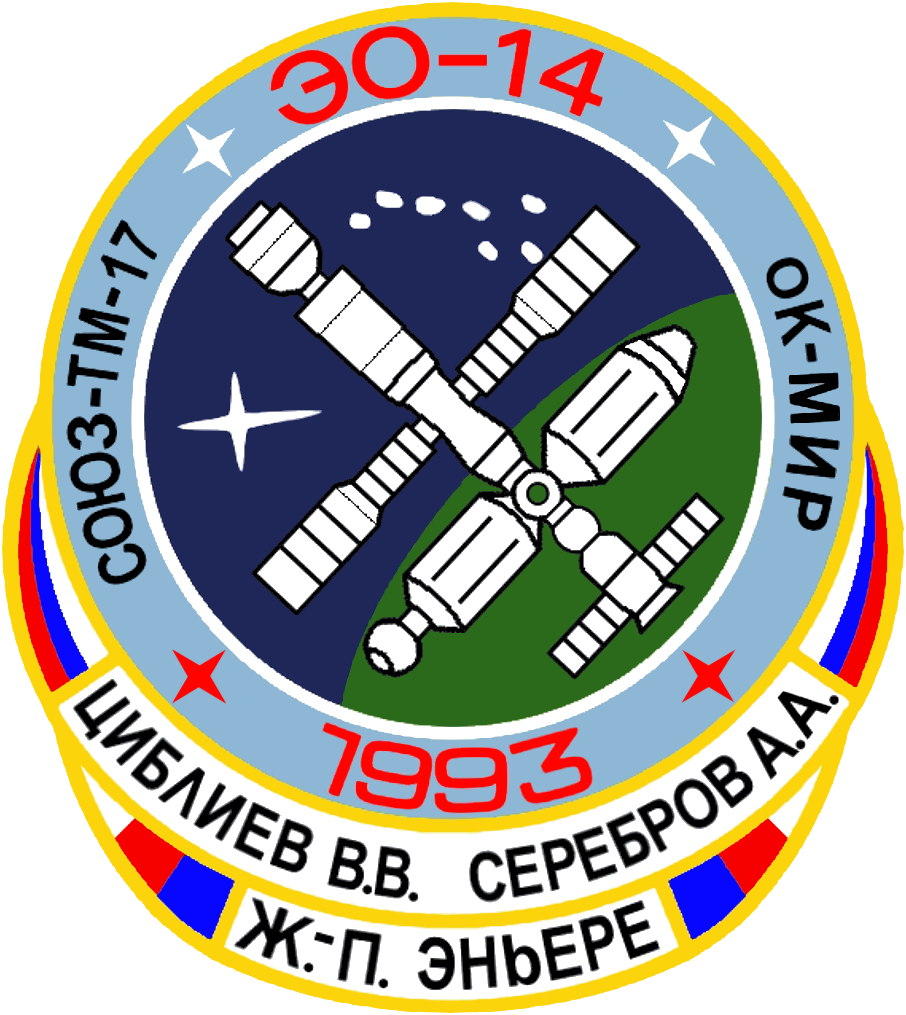 Location
Baikonur Cosmodrome, Republic of Kazakhstan
1541 rockets have launched from Baikonur Cosmodrome, Republic of Kazakhstan.
Rocket
Soyuz-U2 – Soviet Space Program
Family: Soyuz-U
Length: 34.54 m
Diameter: 2.95 m
Launch Mass: 298 T
Low Earth Orbit Capacity: 7050 kg
The Soyuz-U2 was manufactured by Soviet Space Program with the first launch on 1982-12-23. Soyuz-U2 has 71 successful launches and 0 failed launches with a total of 71 launches. The Soyuz-U2 was a Soviet, later Russian, carrier rocket. It was derived from the Soyuz-U, and a member of the R-7 family of rockets. It featured increased performance compared with the baseline Soyuz-U, due to the use of syntin propellant, as opposed to RP-1 paraffin, used on the Soyuz-U.
Agency
Russian Federal Space Agency (ROSCOSMOS) – RFSA
Type: Government
Abbreviation: RFSA
Administration: Administrator: Yuri Borisov
Founded: 1992
Launchers: Soyuz
Spacecraft: Soyuz
Country: RUS
The Roscosmos State Corporation for Space Activities, commonly known as Roscosmos, is the governmental body responsible for the space science program of the Russian Federation and general aerospace research. Soyuz has many launch locations the Russian sites are Baikonur, Plesetsk and Vostochny however Ariane also purchases the vehicle and launches it from French Guiana.