Soyuz TM-11
Soyuz-U2
Soviet Space Program
Crew
Status: Retired
12/31/1948 -
Nationality: Russian
Type: Government
First Flight: 12/2/1990
Last Flight: 10/21/2001
Viktor Mikhailovich Afanasyev Russian: Виктор Михайлович Афанасьев; born 31 December 1948) is a colonel in the Russian Air Force and a test cosmonaut of the Yu. A. Gagarin Cosmonaut Training Center.
Status: Retired
6/22/1942 -
Nationality: Japanese
Type: Non-Astronaut Passenger
First Flight: 12/2/1990
Last Flight: 12/2/1990
Toyohiro Akiyama (born July 22, 1942) is a Japanese TV journalist best known for his flight to the Mir space station aboard a Soviet Soyuz spacecraft in 1990. Akiyama is the first person of Japanese nationality to have flown in space.
Status: Retired
3/22/1951 -
Nationality: Russian
Type: Government
First Flight: 12/21/1987
Last Flight: 12/2/1990
Musa Khiramanovich Manarov (Russian: Муса Хираманович Манаров; born March 22, 1951 in Baku, Azerbaijan SSR) is a former cosmonaut who spent 541 days in space.
From December 21, 1987 to December 21, 1988 he flew as flight engineer on Soyuz TM-4. The flight duration was 365 days 22 hours 38 minutes. From December 2, 1990 to May 26, 1991 he flew again as a flight engineer on Soyuz TM-11. The duration was 175 days 1 hour 50 minutes,[2] the longest continuous time spent in space by anyone at that time. During his 176-day stay, Manarov observed the Earth and worked in space manufacturing. He also performed 20 hours of spacewalks.
Mission
Soyuz TM-11
Type: Human Exploration
Soyuz TM-11 was the 11th mission and the eighth long-duration expedition to Mir space station. The mission began on December 2, 1990, 08:13:32 UTC, launching Commander Viktor Afanasyev, Flight Engineer Musa Manarov and Research Cosmonaut Toyohiro Akiyama, the first space tourist, into orbit. They docked with Mir two days later. During their stay there, cosmonauts performed EVAs, various station repair and maintenance tasks, and carried out scientific experiments in biology, geophysics, space technology, astronomy etc. They were visited by several Progress resupply spacecrafts, and welcomed aboard the ninth long-duration expedition crew, which arrived in Soyuz TM-12 vehicle.
Toyohiro Akiyama returned on December 10, 1990, in Soyuz TM-10 spacecraft, while the mission itself concluded with a safe landing back on Earth on May 26, 1991, 10:04:13 UTC.
Trajectory
The trajectory is unavailable. Check back for updates.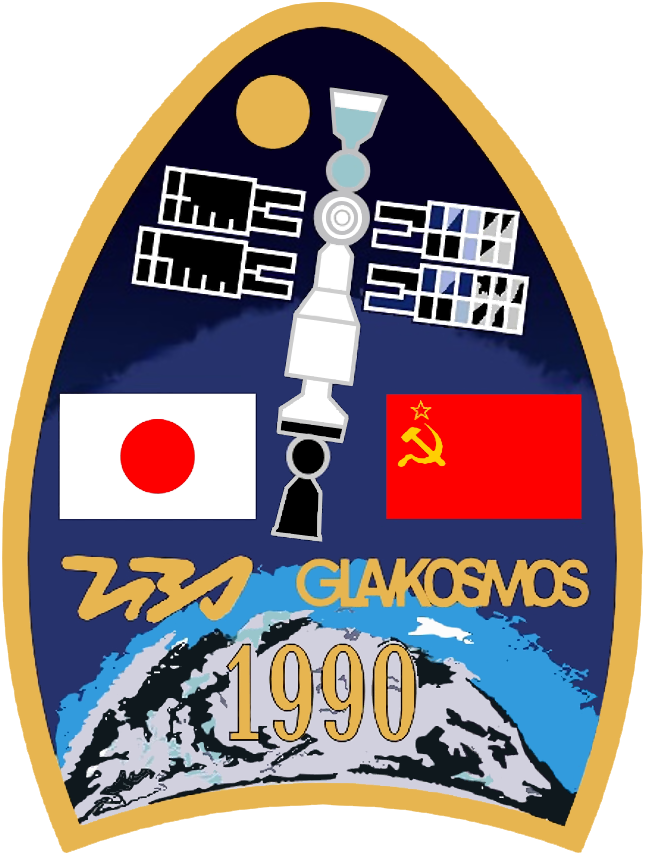 Location
Baikonur Cosmodrome, Republic of Kazakhstan
1543 rockets have launched from Baikonur Cosmodrome, Republic of Kazakhstan.
Agency
Soviet Space Program – CCCP
Type: Government
Abbreviation: CCCP
Founded: 1931
Country: RUS
The Soviet space program, was the national space program of the Union of Soviet Socialist Republics (USSR) actived from 1930s until disintegration of the Soviet Union in 1991.

The Soviet Union's space program was mainly based on the cosmonautic exploration of space and the development of the expandable launch vehicles, which had been split between many design bureaus competing against each other. Over its 60-years of history, the Russian program was responsible for a number of pioneering feats and accomplishments in the human space flight, including the first intercontinental ballistic missile (R-7), first satellite (Sputnik 1), first animal in Earth orbit (the dog Laika on Sputnik 2), first human in space and Earth orbit (cosmonaut Yuri Gagarin on Vostok 1), first woman in space and Earth orbit (cosmonaut Valentina Tereshkova on Vostok 6), first spacewalk (cosmonaut Alexei Leonov on Voskhod 2), first Moon impact (Luna 2), first image of the far side of the Moon (Luna 3) and unmanned lunar soft landing (Luna 9), first space rover (Lunokhod 1), first sample of lunar soil automatically extracted and brought to Earth (Luna 16), and first space station (Salyut 1). Further notable records included the first interplanetary probes: Venera 1 and Mars 1 to fly by Venus and Mars, respectively, Venera 3 and Mars 2 to impact the respective planet surface, and Venera 7 and Mars 3 to make soft landings on these planets.