Soyuz TM-34
Soyuz-U
Russian Federal Space Agency (ROSCOSMOS)
Crew
Status: Retired
3/26/1962 -
Nationality: Russian
Type: Government
First Flight: 9/3/1995
Last Flight: 4/25/2002
Yuri Pavlovich Gidzenko (Russian: Гидзенко, Юрий Павлович; born March 26, 1962) is a Russian cosmonaut. He was a test cosmonaut of the Yuri Gagarin Cosmonaut Training Center (TsPK). Gidzenko has flown into space three times and has lived on board the Mir and International Space Stations. He has also conducted two career spacewalks. Although he retired on July 15, 2001, he continued his employment by a special contract until Soyuz TM-34 concluded.
Status: Active
10/15/1964 -
Nationality: Italian
Type: Government
First Flight: 4/25/2002
Last Flight: 5/16/2011
Roberto Vittori (born 15 October 1964 in Viterbo) is an Italian air force officer and an ESA astronaut. After graduating from the Italian Accademia Aeronautica in 1989, Vittori flew in the Italian Air Force. He then trained as a test pilot in the United States.

In 1998, Vittori was selected by the ESA to join the European Astronaut Corps. Since then, he has participated in three spaceflights: the Soyuz TM-34/33 and Soyuz TMA-6/5 taxi flights to the ISS, as well as STS-134, the penultimate mission of the American Space Shuttle Program. He was the last non-American to fly aboard the shuttle.
Status: Retired
9/18/1973 -
Nationality: South African
Type: Non-Astronaut Passenger
First Flight: 4/25/2002
Last Flight: 4/25/2002
Mark Richard Shuttleworth (born 18 September 1973) is a South African entrepreneur.

He launched aboard the Russian Soyuz TM-34 mission as a spaceflight participant, paying approximately US$27,000,000 for the voyage.
Mission
Soyuz TM-34
Type: Human Exploration
Soyuz TM-34 was a visiting mission to ISS, which carried 3 cosmonauts and astronauts.
Russian Commander, cosmonaut Yuri Gidzenko alongside Flight Engineer, ESA astronaut Roberto Vittori and Flight Engineer/Spaceflight Participant Mark Shuttleworth launched aboard the Soyuz spacecraft on April 25, 2002, 06:26:35 UTC. They docked with the station two days later. During their stay there, crew assisted Expedition 4 members in station work.
Soyuz TM-34 crew returned aboard Soyuz TM-33, landing safely back on Earth on May 5, 2002, 03:51:53 UTC.
Trajectory
The trajectory is unavailable. Check back for updates.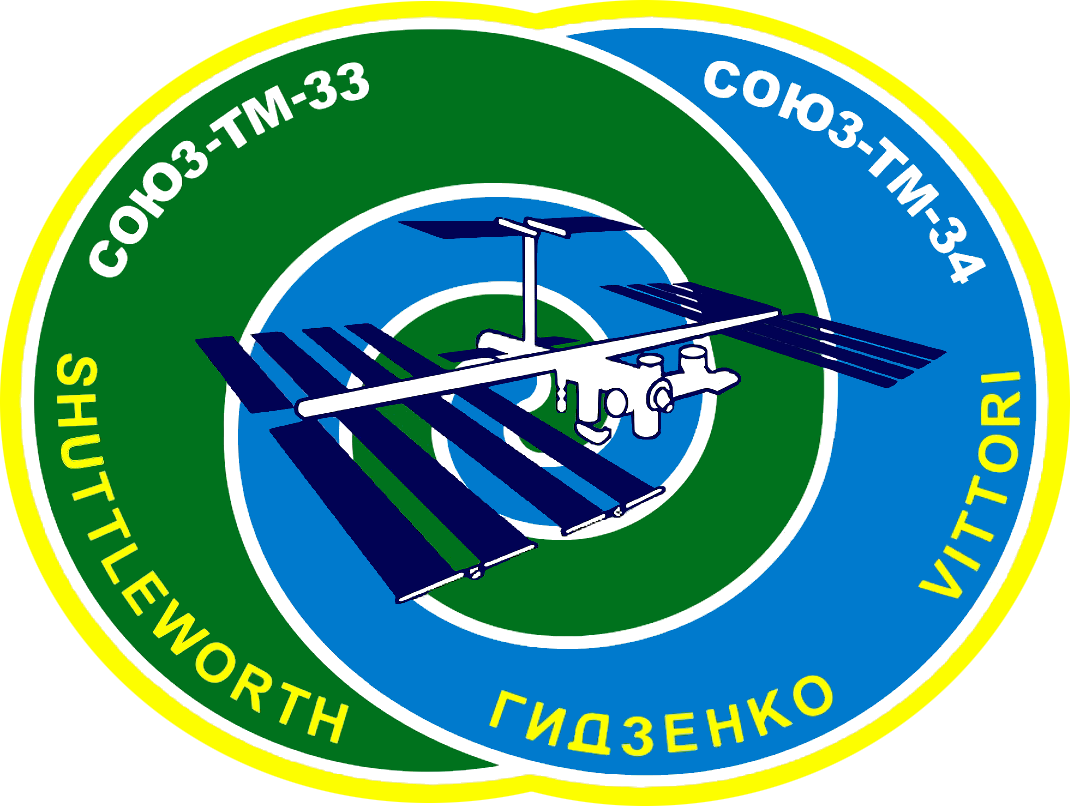 Location
Baikonur Cosmodrome, Republic of Kazakhstan
1542 rockets have launched from Baikonur Cosmodrome, Republic of Kazakhstan.
Agency
Russian Federal Space Agency (ROSCOSMOS) – RFSA
Type: Government
Abbreviation: RFSA
Administration: Administrator: Yuri Borisov
Founded: 1992
Launchers: Soyuz
Spacecraft: Soyuz
Country: RUS
The Roscosmos State Corporation for Space Activities, commonly known as Roscosmos, is the governmental body responsible for the space science program of the Russian Federation and general aerospace research. Soyuz has many launch locations the Russian sites are Baikonur, Plesetsk and Vostochny however Ariane also purchases the vehicle and launches it from French Guiana.