Soyuz TM-29
Soyuz-U
Russian Federal Space Agency (ROSCOSMOS)
Crew
Status: Retired
12/31/1948 -
Nationality: Russian
Type: Government
First Flight: 12/2/1990
Last Flight: 10/21/2001
Viktor Mikhailovich Afanasyev Russian: Виктор Михайлович Афанасьев; born 31 December 1948) is a colonel in the Russian Air Force and a test cosmonaut of the Yu. A. Gagarin Cosmonaut Training Center.
Status: Retired
5/25/1964 -
Nationality: Slovak
Type: Government
First Flight: 2/20/1999
Last Flight: 2/20/1999
Ivan Bella (born 25 May 1964 in Brezno, Czechoslovakia (now Slovakia)) is a Slovak Air Force officer who became the first Slovak citizen to fly in space. He participated in an eight-day joint Russian-French-Slovak mission to the Mir space station in 1999.
Status: Retired
5/19/1948 -
Nationality: French
Type: Government
First Flight: 7/1/1993
Last Flight: 2/20/1999
Jean-Pierre Haigneré (born 19 May 1948) is a French Air Force officer and a former CNES spationaut.

He flew on two missions to the Mir space station in 1993 and 1999. The Mir Altair long-duration mission (186 days) in 1993 also included an EVA.
Mission
Soyuz TM-29
Type: Human Exploration
Soyuz TM-29 was the 38th mission and the 27th long-duration expedition to Mir space station.
The mission began on February 20, 1999, 04:18:01 UTC, launching Commander Viktor Afanasyev, Flight Engineer Jean-Pierre Haigneré and Research Cosmonaut/Fight Engineer Ivan Bella, who became the first Slovakian cosmonaut, into orbit. They docked with Mir two days later. During their stay there, cosmonauts performed several EVAs and various scientific experiments. Station crew was visited by several Progress resupply spacecrafts.
The mission concluded with a safe landing back on Earth on August 28, 1999, 00:34:20 UTC.
Trajectory
The trajectory is unavailable. Check back for updates.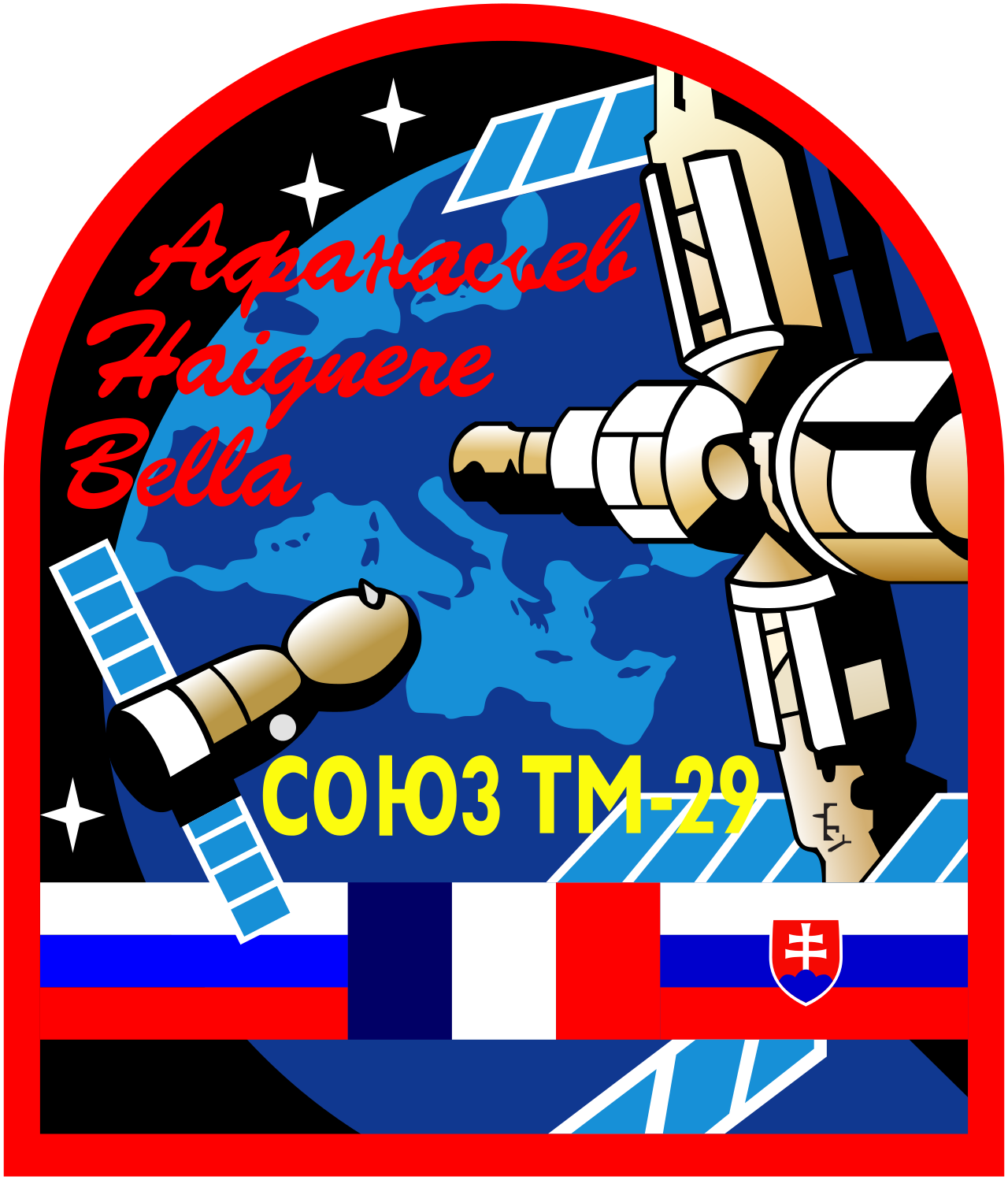 Location
Baikonur Cosmodrome, Republic of Kazakhstan
1543 rockets have launched from Baikonur Cosmodrome, Republic of Kazakhstan.
Agency
Russian Federal Space Agency (ROSCOSMOS) – RFSA
Type: Government
Abbreviation: RFSA
Administration: Administrator: Yuri Borisov
Founded: 1992
Launchers: Soyuz
Spacecraft: Soyuz
Country: RUS
The Roscosmos State Corporation for Space Activities, commonly known as Roscosmos, is the governmental body responsible for the space science program of the Russian Federation and general aerospace research. Soyuz has many launch locations the Russian sites are Baikonur, Plesetsk and Vostochny however Ariane also purchases the vehicle and launches it from French Guiana.