Soyuz TM-26
Soyuz-U
Russian Federal Space Agency (ROSCOSMOS)
Crew
Status: Retired
1/16/1948 -
Nationality: Russian
Type: Government
First Flight: 6/7/1988
Last Flight: 8/5/1997
Anatoly Yakovlevich Solovyev (Russian: Анатолий Яковлевич Соловьёв; born January 16, 1948 – alternate spelling "Solovyov") is a retired Russian and Soviet cosmonaut and pilot. Solovyev holds the world record on the number of spacewalks performed (16), and accumulated time spent spacewalking (over 82 hours).
Status: Active
8/31/1953 -
Nationality: Russian
Type: Government
First Flight: 8/5/1997
Last Flight: 3/28/2013
Pavel Vladimirovich Vinogradov (Russian: Павел Владимирович Виноградов; born August 31, 1953 in Magadan, USSR) is a cosmonaut and former commander of the International Space Station. As of May 2013, he has flown into space three times, aboard Mir and the International Space Station, and is one of the top 10 astronauts in terms of total time in space. Vinogradov has also conducted seven spacewalks in his cosmonaut career, and holds the record for the oldest person to perform a spacewalk.
Mission
Soyuz TM-26
Type: Human Exploration
Soyuz TM-26 was the 32nd mission and the 24rd long-duration expedition to Mir space station. It was also a part of the US/Russian Shuttle-Mir Program.
The mission began on August 5, 1997, 15:35:54 UTC, launching Commander Anatoly Solovyev and Flight Engineer Pavel Vinogradov into orbit. They docked with Mir two days later. During their stay there, cosmonauts performed several EVAs and various scientific experiments in medicine, biotechnology, Earth sciences etc. Station crew was visited by several Progress resupply spacecrafts, STS-86 and STS-89, and welcomed aboard Soyuz TM-27 with the next expedition crew.
The mission concluded with a safe landing back on Earth on February 19, 1998, 09:10:30 UTC.
Trajectory
The trajectory is unavailable. Check back for updates.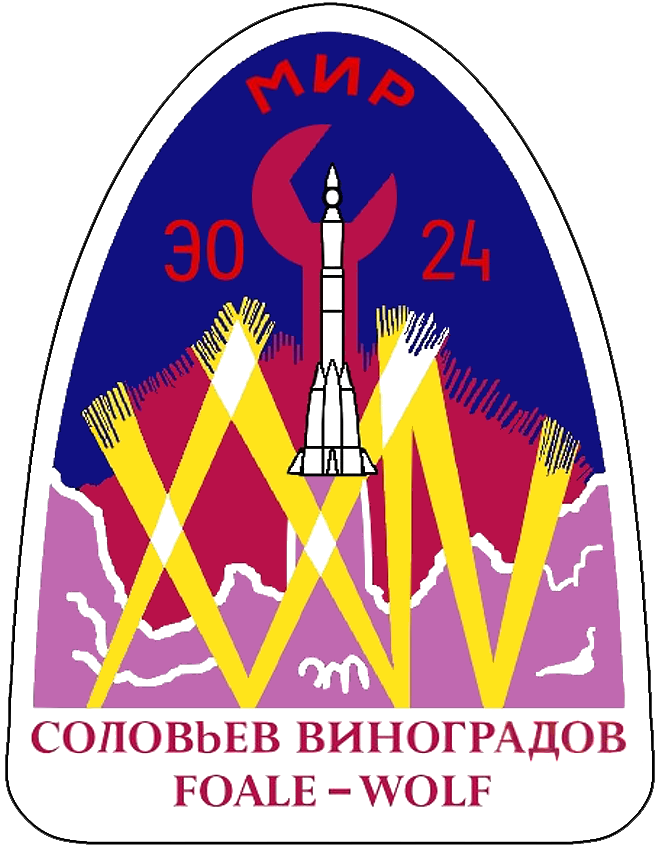 Location
Baikonur Cosmodrome, Republic of Kazakhstan
1542 rockets have launched from Baikonur Cosmodrome, Republic of Kazakhstan.
Agency
Russian Federal Space Agency (ROSCOSMOS) – RFSA
Type: Government
Abbreviation: RFSA
Administration: Administrator: Yuri Borisov
Founded: 1992
Launchers: Soyuz
Spacecraft: Soyuz
Country: RUS
The Roscosmos State Corporation for Space Activities, commonly known as Roscosmos, is the governmental body responsible for the space science program of the Russian Federation and general aerospace research. Soyuz has many launch locations the Russian sites are Baikonur, Plesetsk and Vostochny however Ariane also purchases the vehicle and launches it from French Guiana.