Soyuz TM-23
Soyuz-U
Russian Federal Space Agency (ROSCOSMOS)
Submit a Photo of this Launch
Submit Launch Photo
Thank you for submitting your launch photo for display on this launch page. By submitting a photo you are giving permission to display the photo on this launch page including a photo credit and an optional link. Files will be reviewed and only high quality photos will be approved.
Crew
Status: Retired
2/6/1961 -
Nationality: Russian
Type: Government
First Flight: 2/21/1996
Last Flight: 12/5/2001
Col. Yuri Ivanovich Onufriyenko (Russian: Юрий Иванович Онуфриенко, Ukrainian: Юрій Іванович Онуфрієнко) (born 6 February 1961) is a retired Russian cosmonaut. He is a veteran of two extended spaceflights, aboard the space station Mir in 1996 and aboard the International Space Station in 2001-2002.
Status: Retired
10/9/1957 -
Nationality: Russian
Type: Government
First Flight: 1/8/1994
Last Flight: 3/8/2001
Yury Vladimirovich Usachov (Russian: Юрий Владимирович Усачёв; born October 9, 1957 in Donetsk, Rostov Oblast, Russia) is a former cosmonaut who resides in Star City, Moscow. Usachov is a veteran of four spaceflights, including two long duration missions on board the Mir Space Station and another on board the International Space Station.
Mission
Soyuz TM-23
Type: Human Exploration
Soyuz TM-23 was the 25th mission and the 21st long-duration expedition to Mir space station. It was also a part of the US/Russian Shuttle-Mir Program.
The mission began on February 21, 1996, 12:34:05 UTC, launching Commander Yuri Onufrienko and Flight Engineer Yury Usachov into orbit. They docked with Mir two days later. During their stay there, cosmonauts performed several EVAs and various scientific experiments. Station crew was visited by several Progress resupply spacecrafts, STS-76, and welcomed aboard Soyuz TM-24 with the next expedition crew.
The mission concluded with a safe landing back on Earth on September 2, 1996, 07:41:40 UTC.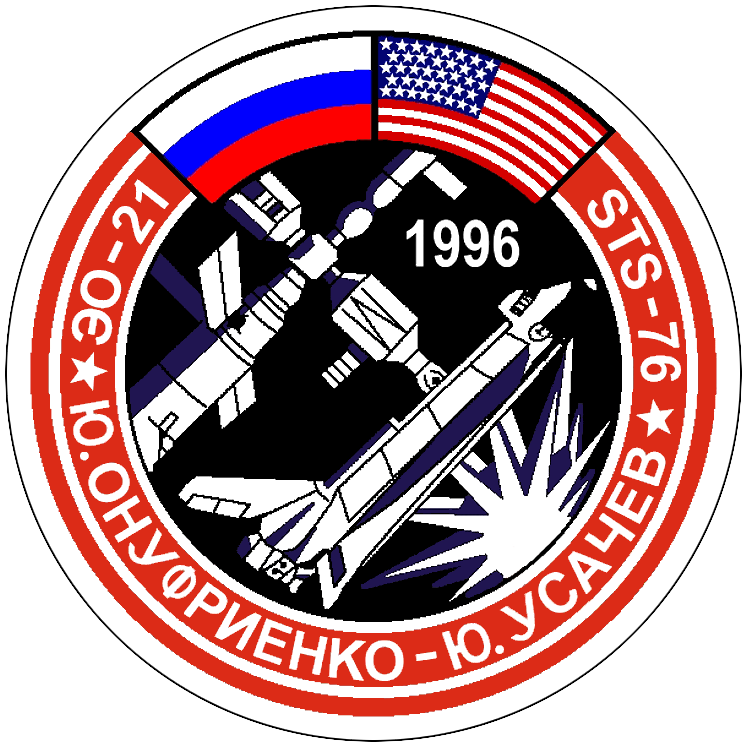 Location
Baikonur Cosmodrome, Republic of Kazakhstan
1531 rockets have launched from Baikonur Cosmodrome, Republic of Kazakhstan.
Agency
Russian Federal Space Agency (ROSCOSMOS)
Type: Government
Abbreviation: RFSA
Administration: Administrator: Dmitry Rogozin
Founded: 1992
Launchers: Soyuz
Spacecraft: Soyuz
Country: RUS
The Roscosmos State Corporation for Space Activities, commonly known as Roscosmos, is the governmental body responsible for the space science program of the Russian Federation and general aerospace research. Soyuz has many launch locations the Russian sites are Baikonur, Plesetsk and Vostochny however Ariane also purchases the vehicle and launches it from French Guiana.