Soyuz TMA-8
Soyuz-FG
Russian Federal Space Agency (ROSCOSMOS)
Crew
Status: Active
1/18/1958 -
Nationality: American
Type: Government
First Flight: 5/19/2000
Last Flight: 3/18/2016
Jeffrey Nels Williams is a retired United States Army officer and a NASA astronaut. He is a veteran of four space flights and formerly held the American record for most days spent in space, which was surpassed in April 2017 by his colleague Peggy Whitson.
Status: Active
8/31/1953 -
Nationality: Russian
Type: Government
First Flight: 8/5/1997
Last Flight: 3/28/2013
Pavel Vladimirovich Vinogradov (Russian: Павел Владимирович Виноградов; born August 31, 1953 in Magadan, USSR) is a cosmonaut and former commander of the International Space Station. As of May 2013, he has flown into space three times, aboard Mir and the International Space Station, and is one of the top 10 astronauts in terms of total time in space. Vinogradov has also conducted seven spacewalks in his cosmonaut career, and holds the record for the oldest person to perform a spacewalk.
Status: Active
3/11/1963 -
Nationality: Brazilian
Type: Government
First Flight: 3/30/2006
Last Flight: 3/30/2006
Marcos Cesar Pontes (born March 11, 1963) is a Brazilian Air Force pilot, engineer, AEB astronaut and author. He became the first South American and the first Lusophone to go into space when he launched into the International Space Station aboard Soyuz TMA-8 on March 30, 2006. He is the only Brazilian to have completed the NASA astronaut training program, although he switched to training in Russia after NASA's Space Shuttle program encountered problems.
Mission
Soyuz TMA-8
Type: Human Exploration
Soyuz TMA-8 begins Expedition 13 by carrying 3 astronauts and cosmonauts to the International Space Station.
Russian Commander, cosmonaut Pavel Vinogradov alongside Flight Engineers, Jeffrey Williams (NASA) & spaceflight participant Marcos Pontes (Space Adventures) will launch aboard the Soyuz spacecraft from the Baikonur Cosmodrome in Kazakhstan and then rendezvous with the station.
It landed on September 29, 2006, 01:13 UTC
Trajectory
The trajectory is unavailable. Check back for updates.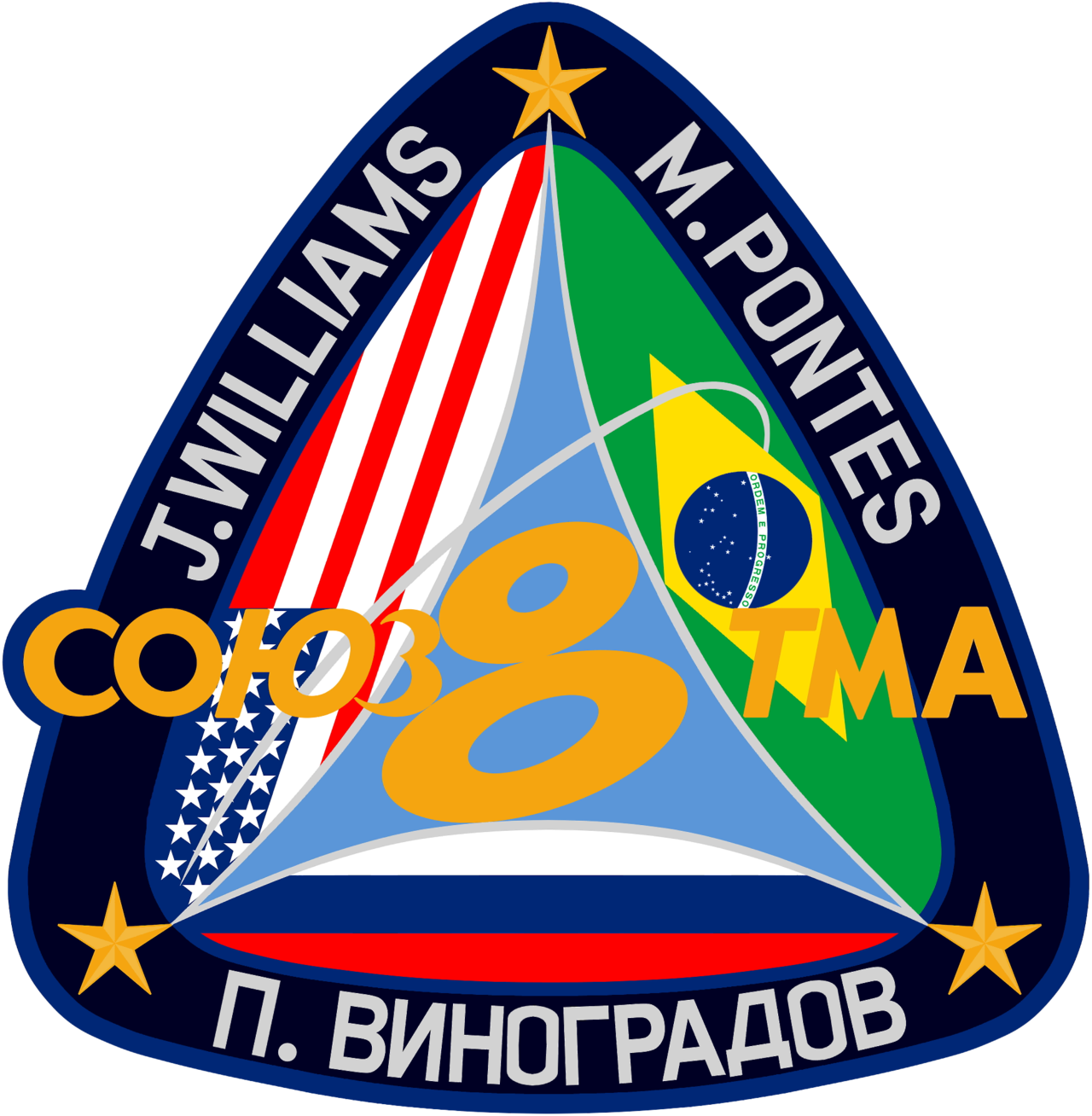 Location
Baikonur Cosmodrome, Republic of Kazakhstan
1540 rockets have launched from Baikonur Cosmodrome, Republic of Kazakhstan.
Rocket
Soyuz FG – Progress Rocket Space Center
Family: Soyuz-U
Length: 49.5 m
Diameter: 3 m
Launch Mass: 310000 T
Low Earth Orbit Capacity: 6450 kg
The Soyuz FG was manufactured by Progress Rocket Space Center with the first launch on 2001-05-20. Soyuz FG has 59 successful launches and 1 failed launches with a total of 60 launches. The Soyuz FG rocket is an expendable launch vehicle most commonly known for carrying humans to the International Space Station today.
Agency
Russian Federal Space Agency (ROSCOSMOS) – RFSA
Type: Government
Abbreviation: RFSA
Administration: Administrator: Yuri Borisov
Founded: 1992
Launchers: Soyuz
Spacecraft: Soyuz
Country: RUS
The Roscosmos State Corporation for Space Activities, commonly known as Roscosmos, is the governmental body responsible for the space science program of the Russian Federation and general aerospace research. Soyuz has many launch locations the Russian sites are Baikonur, Plesetsk and Vostochny however Ariane also purchases the vehicle and launches it from French Guiana.