Soyuz TMA-6
Soyuz-FG
Russian Federal Space Agency (ROSCOSMOS)
Crew
Status: Retired
8/27/1958 -
Nationality: Russian
Type: Government
First Flight: 11/26/1988
Last Flight: 4/15/2005
Sergei Konstantinovich Krikalev (Russian: Серге́й Константинович Крикалёв, also transliterated as Sergei Krikalyov; born August 27, 1958) is a Russian cosmonaut and mechanical engineer. As a prominent rocket scientist, he is a veteran of six space flights and ranks third to Gennady Padalka and Yuri Malenchenko for the amount of time in space: a total of 803 days, 9 hours, and 38 minutes.
Status: Active
4/15/1951 -
Nationality: American
Type: Government
First Flight: 4/19/2001
Last Flight: 3/15/2009
John Lynch Phillips is a NASA astronaut. Phillips is also a Naval Aviator and retired captain, United States Navy Reserve. Phillips has received numerous awards and special honors. He is a National Merit Scholar, graduated 2nd in his class of 906 people at the U.S. Naval Academy in 1972. Phillips has also been awarded the NASA Space Flight Medal, NASA Distinguished Service Medal, the Gagarin Medal and several others. Phillips has logged over 4,400 flight hours and 250 aircraft carrier landings, flying the A-7 Corsair II carrier-based light attack aircraft while on active duty in the Regular Navy and subsequently during his time as a Navy Reservist from 1982 to 2002. At the time of his retirement, Phillips had retained the rank of captain.
Status: Active
10/15/1964 -
Nationality: Italian
Type: Government
First Flight: 4/25/2002
Last Flight: 5/16/2011
Roberto Vittori (born 15 October 1964 in Viterbo) is an Italian air force officer and an ESA astronaut. After graduating from the Italian Accademia Aeronautica in 1989, Vittori flew in the Italian Air Force. He then trained as a test pilot in the United States.

In 1998, Vittori was selected by the ESA to join the European Astronaut Corps. Since then, he has participated in three spaceflights: the Soyuz TM-34/33 and Soyuz TMA-6/5 taxi flights to the ISS, as well as STS-134, the penultimate mission of the American Space Shuttle Program. He was the last non-American to fly aboard the shuttle.
Mission
Soyuz TMA-6
Type: Human Exploration
Soyuz TMA-6 begins Expedition 11 by carrying 3 astronauts and cosmonauts to the International Space Station.
Russian Commander, cosmonaut Sergei Krikalev alongside Flight Engineers, John Phillips (NASA) & Roberto Vittori (ESA) will launch aboard the Soyuz spacecraft from the Baikonur Cosmodrome in Kazakhstan and then rendezvous with the station.
It landed on October 11, 2005, 01:09:00 UTC
Trajectory
The trajectory is unavailable. Check back for updates.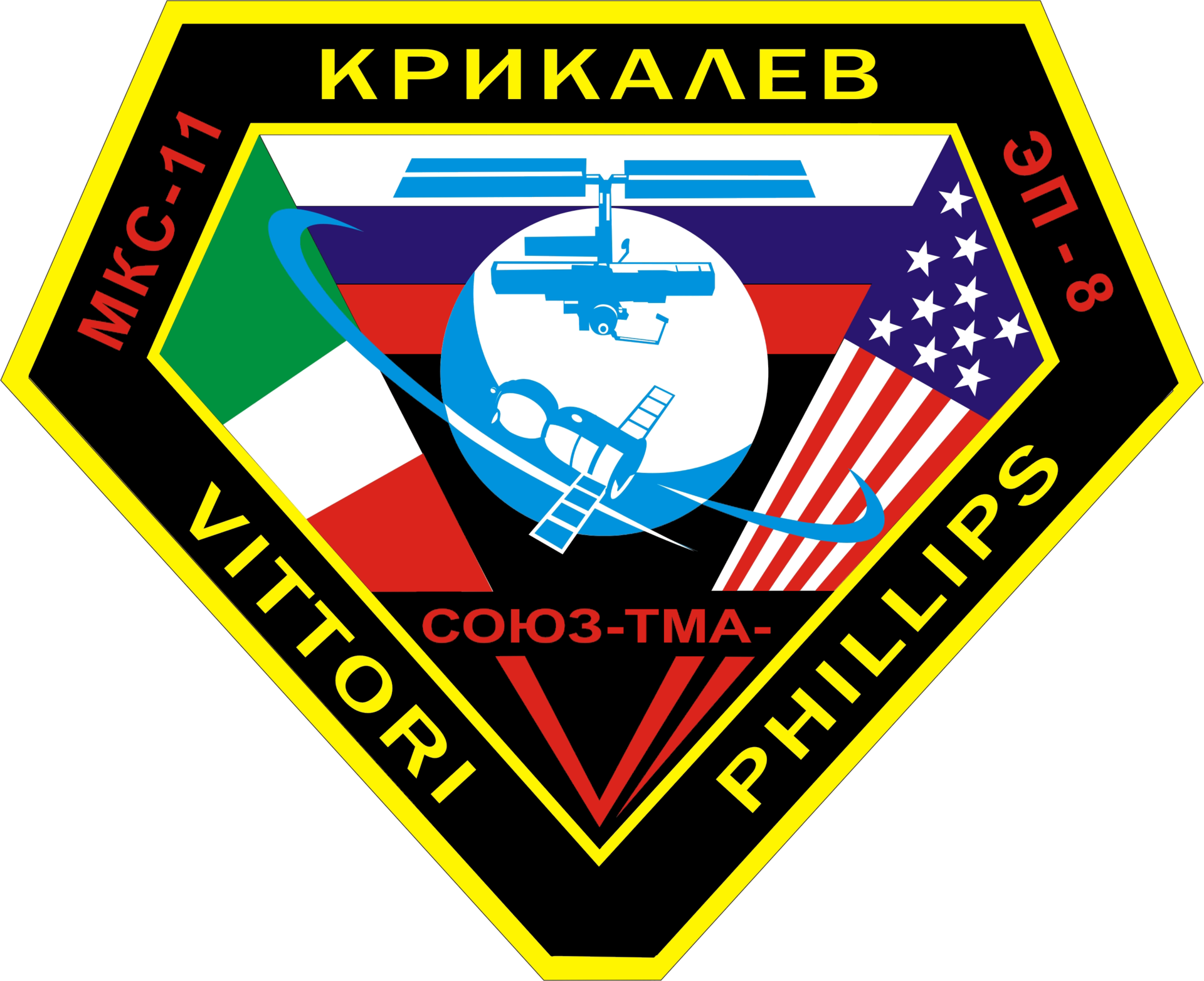 Location
Baikonur Cosmodrome, Republic of Kazakhstan
1542 rockets have launched from Baikonur Cosmodrome, Republic of Kazakhstan.
Agency
Russian Federal Space Agency (ROSCOSMOS) – RFSA
Type: Government
Abbreviation: RFSA
Administration: Administrator: Yuri Borisov
Founded: 1992
Launchers: Soyuz
Spacecraft: Soyuz
Country: RUS
The Roscosmos State Corporation for Space Activities, commonly known as Roscosmos, is the governmental body responsible for the space science program of the Russian Federation and general aerospace research. Soyuz has many launch locations the Russian sites are Baikonur, Plesetsk and Vostochny however Ariane also purchases the vehicle and launches it from French Guiana.