Soyuz TMA-21
Soyuz FG
Russian Federal Space Agency (ROSCOSMOS)
Crew
Status: Retired
4/17/1964 -
Nationality: Russian
Type: Government
First Flight: 4/4/2011
Last Flight: 10/19/2016
Andrei Ivanovich Borisenko (Андрей Иванович Борисенко - born April 17, 1964 in Leningrad, Russia) is a Russian cosmonaut. He was selected as a cosmonaut in May 2003, and is a veteran of two long duration missions to the International Space Station.

Borisenko served as a flight engineer onboard Soyuz TMA-21 for Expedition 27, the 27th long-duration mission to the International Space Station (ISS). He also served as the commander of the International Space Station for Expedition 28. He launched for the second time in October 2016 onboard Soyuz MS-02 as a flight engineer of Expedition 49 and Expedition 50. He returned to Earth in April 2017.
Status: Retired
3/13/1970 -
Nationality: Russian
Type: Government
First Flight: 4/4/2011
Last Flight: 9/25/2014
Aleksandr Mikhailovich Samokutyayev (Александр Михайлович Самокутяев – born 13 March 1970 in Penza / Penza Oblast / Russian SFSR) is a former Russian cosmonaut. Samokutyayev served as a Flight Engineer for the International Space Station (ISS) long duration Expedition 27/28 missions. He also served as the Soyuz TMA-21 commander. He most recently served on the Soyuz TMA-14M Expedition 41/42 crew aboard the ISS. He was hired as a cosmonaut in the summer of 2003.
Status: Retired
10/30/1961 -
Nationality: American
Type: Government
First Flight: 5/31/2008
Last Flight: 4/4/2011
Ronald John Garan Jr. is a NASA astronaut. After graduating from State University of New York College at Oneonta in 1982, he joined the Air Force, becoming a Second Lieutenant in 1984. He became an F-16 pilot, and flew combat missions in Desert Shield and Desert Storm. Before becoming an astronaut he was the Operations Officer of the 40th Flight Test Squadron (FTS). He first flew in space as a Mission Specialist on the STS-124 mission to the International Space Station (ISS). He returned to ISS on April 4, 2011, for a six-month stay as a member of Expedition 27.
Mission
Soyuz TMA-21
Type: Human Exploration
Soyuz TMA-21 begins Expedition 27 by carrying 3 astronauts and cosmonauts to the International Space Station.
Russian Commander, cosmonaut Aleksandr Samokutyayev alongside Flight Engineers, Andrei Borisenko (RSA) & Ronald J. Garan (NASA) will launch aboard the Soyuz spacecraft from the Baikonur Cosmodrome in Kazakhstan and then rendezvous with the station.
It landed on September 16, 2011, 03:59:39 UTC
Trajectory
The trajectory is unavailable. Check back for updates.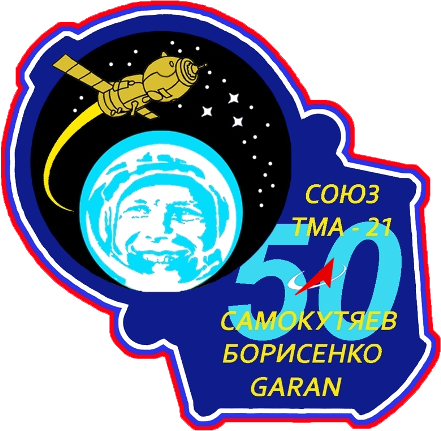 Location
Baikonur Cosmodrome, Republic of Kazakhstan
1540 rockets have launched from Baikonur Cosmodrome, Republic of Kazakhstan.
Rocket
Soyuz FG – Progress Rocket Space Center
Family: Soyuz-U
Length: 49.5 m
Diameter: 3 m
Launch Mass: 310000 T
Low Earth Orbit Capacity: 6450 kg
The Soyuz FG was manufactured by Progress Rocket Space Center with the first launch on 2001-05-20. Soyuz FG has 59 successful launches and 1 failed launches with a total of 60 launches. The Soyuz FG rocket is an expendable launch vehicle most commonly known for carrying humans to the International Space Station today.
Agency
Russian Federal Space Agency (ROSCOSMOS) – RFSA
Type: Government
Abbreviation: RFSA
Administration: Administrator: Yuri Borisov
Founded: 1992
Launchers: Soyuz
Spacecraft: Soyuz
Country: RUS
The Roscosmos State Corporation for Space Activities, commonly known as Roscosmos, is the governmental body responsible for the space science program of the Russian Federation and general aerospace research. Soyuz has many launch locations the Russian sites are Baikonur, Plesetsk and Vostochny however Ariane also purchases the vehicle and launches it from French Guiana.