Soyuz TMA-20M
Soyuz FG
Russian Federal Space Agency (ROSCOSMOS)
Crew
Status: Active
9/28/1971 -
Nationality: Russian
Type: Government
First Flight: 3/18/2016
Last Flight: 3/14/2019
Aleksey Nikolayevich Ovchinin born 28 September 1971 in Rybinsk, Yaroslavl Oblast, Russian SFSR is a Russian Air Force Major and cosmonaut, who was selected in 2006. Ovchinin made his first spaceflight in 2016, and was assigned as Commander of Soyuz MS-10 in 2018.
Status: Retired
12/24/1969 -
Nationality: Russian
Type: Government
First Flight: 10/7/2010
Last Flight: 9/25/2019
Oleg Ivanovich Skripochka (Russian: Оле́г Ива́нович Скри́почка; born 24 December 1969 in Nevinnomyssk, Stavropol Krai, Russian SFSR, Soviet Union) is a Russian cosmonaut. He served as an Expedition 25/26 and 61/62 crewmember.
December 1st, 2021 Roskosmos announced Skripochka's retirement from active duty and his assignment to a training official role within the russian space agency.
Status: Active
1/18/1958 -
Nationality: American
Type: Government
First Flight: 5/19/2000
Last Flight: 3/18/2016
Jeffrey Nels Williams is a retired United States Army officer and a NASA astronaut. He is a veteran of four space flights and formerly held the American record for most days spent in space, which was surpassed in April 2017 by his colleague Peggy Whitson.
Mission
Soyuz TMA-20M
Type: Human Exploration
Soyuz TMA-20M begins expedition 47 by carrying 3 cosmonauts to the International Space Station. Russian cosmonauts Alexey Ovchinin and Oleg Skriprochka alongside NASA astronaut Jeff Williams will launch aboard the Soyuz spacecraft from the Baikonur Cosmodrome in Kazakhstan and then rendezvous with the station.
Trajectory
The trajectory is unavailable. Check back for updates.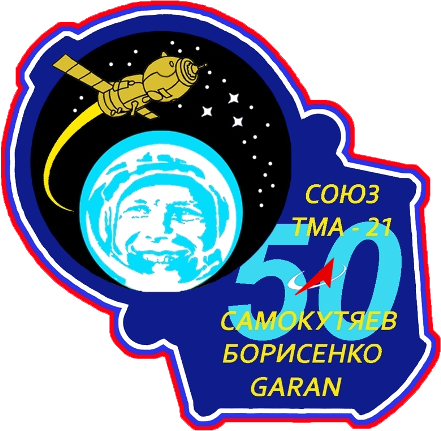 Location
Baikonur Cosmodrome, Republic of Kazakhstan
1540 rockets have launched from Baikonur Cosmodrome, Republic of Kazakhstan.
Rocket
Soyuz FG – Progress Rocket Space Center
Family: Soyuz-U
Length: 49.5 m
Diameter: 3 m
Launch Mass: 310000 T
Low Earth Orbit Capacity: 6450 kg
The Soyuz FG was manufactured by Progress Rocket Space Center with the first launch on 2001-05-20. Soyuz FG has 59 successful launches and 1 failed launches with a total of 60 launches. The Soyuz FG rocket is an expendable launch vehicle most commonly known for carrying humans to the International Space Station today.
Agency
Russian Federal Space Agency (ROSCOSMOS) – RFSA
Type: Government
Abbreviation: RFSA
Administration: Administrator: Yuri Borisov
Founded: 1992
Launchers: Soyuz
Spacecraft: Soyuz
Country: RUS
The Roscosmos State Corporation for Space Activities, commonly known as Roscosmos, is the governmental body responsible for the space science program of the Russian Federation and general aerospace research. Soyuz has many launch locations the Russian sites are Baikonur, Plesetsk and Vostochny however Ariane also purchases the vehicle and launches it from French Guiana.