Soyuz TMA-16M
Soyuz FG
Russian Federal Space Agency (ROSCOSMOS)
Crew
Status: Retired
6/21/1958 -
Nationality: Russian
Type: Government
First Flight: 8/13/1998
Last Flight: 3/27/2015
Gennady Ivanovich Padalka (Russian: Гeннадий Иванович Падалка; born 21 June 1958 in Krasnodar, Russia) is a Russian Air Force officer and an RKA cosmonaut. Padalka currently has the world record for the most time spent in space, having spent 879 days in space, more than any other person. He worked on both Mir and the International Space Station.
Status: Retired
4/15/1960 -
Nationality: Russian
Type: Government
First Flight: 4/2/2010
Last Flight: 3/27/2015
Mikhail Borisovich Kornienko (Михаил Борисович Корниенко; born 15 April 1960) is a Russian cosmonaut. Kornienko served as a flight engineer on the International Space Station during Expedition 23/24 and was selected along with Scott Kelly for a year-long mission aboard the ISS.
Status: Retired
2/21/1964 -
Nationality: American
Type: Government
First Flight: 12/20/1999
Last Flight: 3/27/2015
Scott Joseph Kelly is an engineer, retired American astronaut, and a retired U.S. Navy Captain. A veteran of four space flights, Kelly commanded the International Space Station (ISS) on Expeditions 26, 45, and 46.

Kelly's first spaceflight was as pilot of Space Shuttle Discovery, during STS-103 in December 1999. This was the third servicing mission to the Hubble Space Telescope, and lasted for just under eight days. Kelly's second spaceflight was as mission commander of STS-118, a 12-day Space Shuttle mission to the International Space Station in August 2007. Kelly's third spaceflight was as commander of Expedition 26 on the ISS. He arrived 9 October 2010, on a Russian Soyuz spacecraft, during Expedition 25, and served as a flight engineer until it ended. He took over command of the station on 25 November 2010, at the start of Expedition 26 which began officially when the spacecraft Soyuz TMA-19 undocked, carrying the previous commander of the station, Douglas H. Wheelock. Expedition 26 ended on 16 March 2011 with the departure of Soyuz TMA-01M. This was Kelly's first long-duration spaceflight.

In November 2012, Kelly was selected, along with Mikhail Korniyenko, for a year-long mission to the International Space Station. Their year in space commenced 27 March 2015 with the start of Expedition 43, continued through the entirety of Expeditions 44, and 45, both of which Kelly commanded. He passed command to Timothy Kopra on 29 February 2016, when the ISS 11-month mission ended. He returned to Earth aboard Soyuz TMA-18M on 1 March 2016.
Mission
Soyuz TMA-16M
Type: Human Exploration
Soyuz TMA-16M begins expedition 43 by carrying 3 astronauts and cosmonauts to the International Space Station.
Russian Commander, cosmonaut Gennady Padalka alongside Flight Engineers, Scott Kelly & Mikhail Korniyenko will launch aboard the Soyuz spacecraft from the Baikonur Cosmodrome in Kazakhstan and then rendezvous with the station.
It landed on 12 September 2015 00:51 UTC
Trajectory
The trajectory is unavailable. Check back for updates.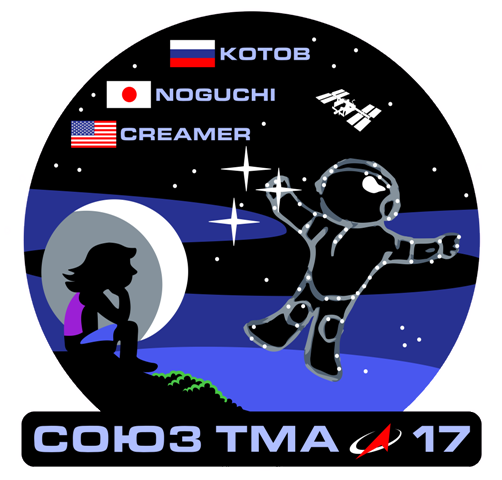 Location
Baikonur Cosmodrome, Republic of Kazakhstan
1543 rockets have launched from Baikonur Cosmodrome, Republic of Kazakhstan.
Agency
Russian Federal Space Agency (ROSCOSMOS) – RFSA
Type: Government
Abbreviation: RFSA
Administration: Administrator: Yuri Borisov
Founded: 1992
Launchers: Soyuz
Spacecraft: Soyuz
Country: RUS
The Roscosmos State Corporation for Space Activities, commonly known as Roscosmos, is the governmental body responsible for the space science program of the Russian Federation and general aerospace research. Soyuz has many launch locations the Russian sites are Baikonur, Plesetsk and Vostochny however Ariane also purchases the vehicle and launches it from French Guiana.