Soyuz TMA-15M
Soyuz FG
Russian Federal Space Agency (ROSCOSMOS)
Crew
Status: Active
2/20/1972 -
Nationality: Russian
Type: Government
First Flight: 11/14/2011
Last Flight: 10/5/2021
Anton Nikolaevich Shkaplerov (Russian: Антон Николаевич Шкаплеров) (born February 20, 1972 in Sevastopol, Ukrainian SSR) is a Russian cosmonaut. He is a veteran of three spaceflights and is a former Commander of the International Space Station.
Status: Active
4/26/1977 -
Nationality: Italian
Type: Government
First Flight: 11/23/2014
Last Flight: 4/27/2022
Samantha Cristoforetti (born 26 April 1977 in Milan) is an Italian European Space Agency astronaut, Italian Air Force pilot and engineer. She holds the record for the longest uninterrupted spaceflight of a European astronaut (199 days, 16 hours), and until June 2017 held the record for the longest single space flight by a woman until this was broken by Peggy Whitson. She is also the first Italian woman in space. Samantha Cristoforetti is also known as the first person who brewed an espresso in space.
Status: Retired
12/1/1967 -
Nationality: American
Type: Government
First Flight: 2/8/2010
Last Flight: 11/23/2014
Terry W. Virts Jr. is a former NASA astronaut, and Colonel in the United States Air Force.
Mission
Soyuz TMA-15M
Type: Human Exploration
Soyuz TMA-15M begins expedition 42 by carrying 3 astronauts and cosmonauts to the International Space Station.
Russian Commander, cosmonaut Anton Shkaplerov alongside Flight Engineers, Samantha Cristoforetti (ESA) & Terry W. Virts (NASA) will launch aboard the Soyuz spacecraft from the Baikonur Cosmodrome in Kazakhstan and then rendezvous with the station.
It landed on 11 June 2015 13:44 UTC
Trajectory
The trajectory is unavailable. Check back for updates.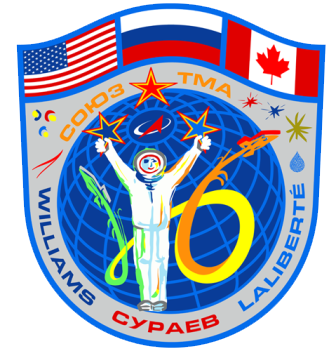 Location
Baikonur Cosmodrome, Republic of Kazakhstan
1543 rockets have launched from Baikonur Cosmodrome, Republic of Kazakhstan.
Agency
Russian Federal Space Agency (ROSCOSMOS) – RFSA
Type: Government
Abbreviation: RFSA
Administration: Administrator: Yuri Borisov
Founded: 1992
Launchers: Soyuz
Spacecraft: Soyuz
Country: RUS
The Roscosmos State Corporation for Space Activities, commonly known as Roscosmos, is the governmental body responsible for the space science program of the Russian Federation and general aerospace research. Soyuz has many launch locations the Russian sites are Baikonur, Plesetsk and Vostochny however Ariane also purchases the vehicle and launches it from French Guiana.