Soyuz TMA-15
Soyuz-FG
Russian Federal Space Agency (ROSCOSMOS)
Crew
Status: Retired
8/9/1971 -
Nationality: Russian
Type: Government
First Flight: 5/27/2009
Last Flight: 12/19/2012
Roman Yurievich Romanenko (Major, Russian Air Force; Russian: Роман Юрьевич Романенко; born August 9, 1971) is a retired cosmonaut at the Yuri Gagarin Cosmonaut Training Center.
Romanenko was selected as a cosmonaut candidate at the Gagarin Cosmonaut Training Center Cosmonaut Office in December 1997. From January 1998 to November 1999 he undertook his basic training course. In November 1999 he was qualified as a Test Cosmonaut.

He served as the backup to Oleg Kotov as the Commander of Soyuz TMA-10 and Fyodor Yurchikhin as Commander of Expedition 15.
Status: Retired
4/25/1961 -
Nationality: Belgian
Type: Government
First Flight: 10/30/2002
Last Flight: 5/27/2009
Frank, Viscount De Winne (born 25 April 1961, in Ledeberg, Belgium) is a Belgian Air Component officer and an ESA astronaut. He is Belgium's second person in space (after Dirk Frimout). He was the first ESA astronaut to command a space mission when he served as commander of ISS Expedition 21. ESA astronaut de Winne serves currently as Head of the European Astronaut Centre of the European Space Agency in Cologne/Germany (Köln).
Status: Retired
8/17/1953 -
Nationality: Canadian
Type: Government
First Flight: 6/20/1996
Last Flight: 5/27/2009
Robert Brent Thirsk, OC OBC (born August 17, 1953) is a Canadian engineer and physician, and a former Canadian Space Agency astronaut. He holds the Canadian records for the longest space flight (187 days 20 hours) and the most time spent in space (204 days 18 hours).
Mission
Soyuz TMA-15
Type: Human Exploration
Soyuz TMA-15 begins Expedition 20 by carrying 3 astronauts and cosmonauts to the International Space Station.
Russian Commander, cosmonaut Roman Romanenko alongside Flight Engineers, Frank De Winne (ESA) & Robert Thirsk (CSA) will launch aboard the Soyuz spacecraft from the Baikonur Cosmodrome in Kazakhstan and then rendezvous with the station.
It landed on December 1, 2009, 07:17 UTC
Trajectory
The trajectory is unavailable. Check back for updates.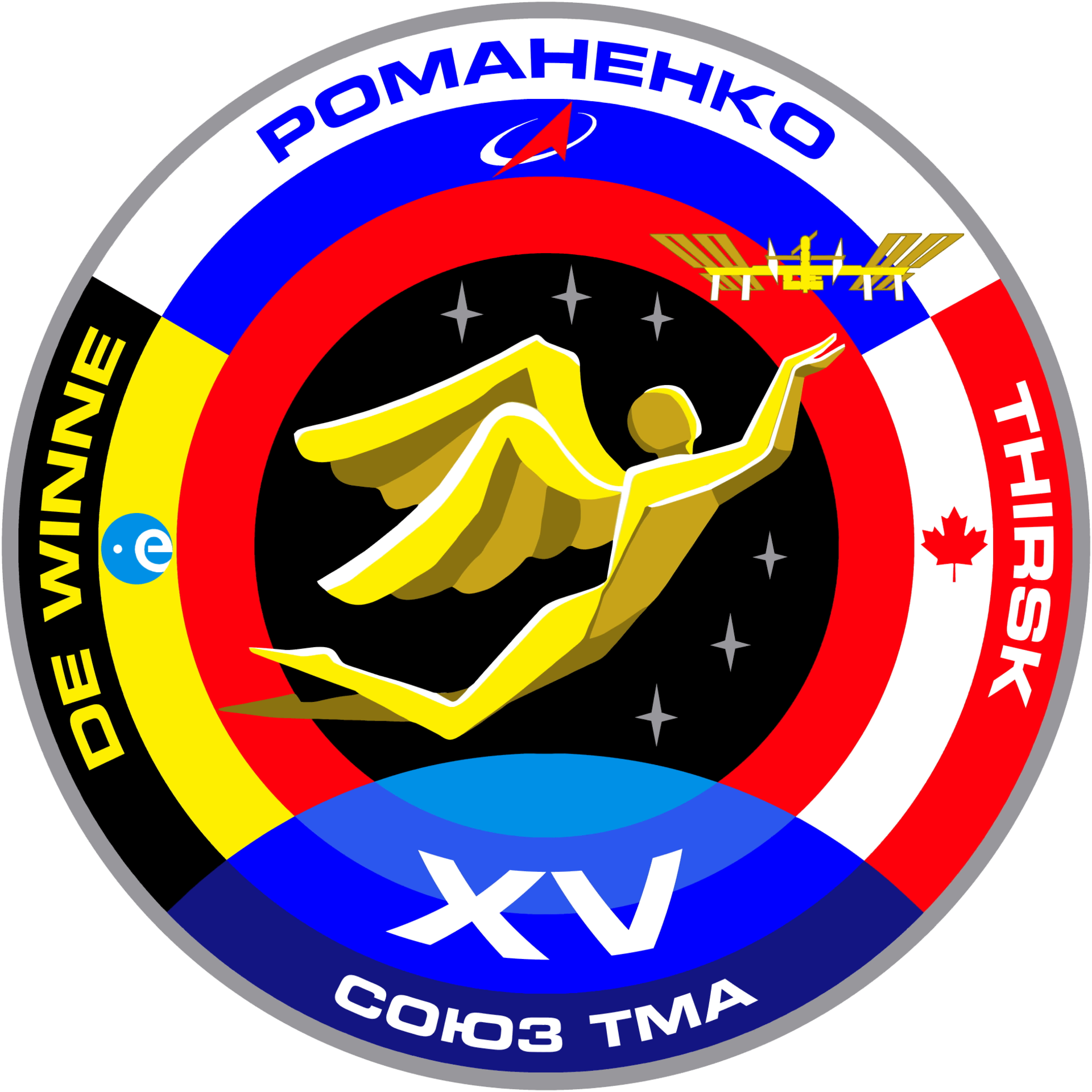 Location
Baikonur Cosmodrome, Republic of Kazakhstan
1543 rockets have launched from Baikonur Cosmodrome, Republic of Kazakhstan.
Agency
Russian Federal Space Agency (ROSCOSMOS) – RFSA
Type: Government
Abbreviation: RFSA
Administration: Administrator: Yuri Borisov
Founded: 1992
Launchers: Soyuz
Spacecraft: Soyuz
Country: RUS
The Roscosmos State Corporation for Space Activities, commonly known as Roscosmos, is the governmental body responsible for the space science program of the Russian Federation and general aerospace research. Soyuz has many launch locations the Russian sites are Baikonur, Plesetsk and Vostochny however Ariane also purchases the vehicle and launches it from French Guiana.