Soyuz TMA-12
Soyuz-FG
Russian Federal Space Agency (ROSCOSMOS)
Crew
Status: Retired
4/1/1973 -
Nationality: Russian
Type: Government
First Flight: 4/8/2008
Last Flight: 9/2/2015
Sergey Aleksandrovich Volkov is a retired Russian cosmonaut and engineer. He was a member of three missions to the International Space Station, spending more than a year in total in space. During his missions he did four spacewalks lasting more than 23 hours in total. Volkov retired from the Cosmonaut group in February 2017.
Status: Active
6/21/1964 -
Nationality: Russian
Type: Government
First Flight: 4/8/2008
Last Flight: 9/15/2023
Oleg Dmitriyevich Kononenko (Russian: Олег Дмитриевич Кононенко) is a Russian cosmonaut. He has flown to the International Space Station three times, as a flight engineer for Expedition 17 aboard Soyuz TMA-12, as a flight engineer on Expedition 30 and commander of Expedition 31 aboard Soyuz TMA-03M, and as a flight engineer on Expedition 44 and Expedition 45 aboard Soyuz TMA-17M. Kononenko has accumulated over 533 days in orbit during three long duration flights to ISS.
Status: Retired
6/2/1978 -
Nationality: South Korean
Type: Government
First Flight: 4/8/2008
Last Flight: 4/8/2008
Yi So-yeon (born June 2, 1978) is an astronaut and biotechnologist who became the first Korean to fly in space.
Yi was one of the two finalists chosen on December 25, 2006 through the Korean Astronaut Program. On September 5, 2007, the Korean Ministry of Science and Technology chose Ko San, over Yi So-yeon, following performance and other tests during their training in Russia.

On March 7, 2008, she was selected to train with the primary crew, and on March 10 the Ministry of Education, Science and Technology announced that Yi would replace Ko. This was after the Russian Federal Space Agency asked for a replacement, because Ko violated regulations several times at a Russian training center by removing sensitive reading materials and mailing one back to Korea. On April 8, 2008, Yi was launched into space on board Soyuz TMA-12 with two Russian cosmonauts. South Korea is reported to have paid Russia $20 million for Yi's space flight. She is the third woman, after Helen Sharman of the United Kingdom and Anousheh Ansari an Iranian American, to be the first national from their country in space.
Mission
Soyuz TMA-12
Type: Human Exploration
Soyuz TMA-12 begins Expedition 17 by carrying 3 astronauts and cosmonauts to the International Space Station.
Russian Commander, cosmonaut Sergei Volkov alongside Flight Engineers, Oleg Kononenko (RSA) & Yi So-Yeon (KAP – Korean Astronaut Program) will launch aboard the Soyuz spacecraft from the Baikonur Cosmodrome in Kazakhstan and then rendezvous with the station.
It landed on October 24, 2008, 03:37 UTC
Trajectory
The trajectory is unavailable. Check back for updates.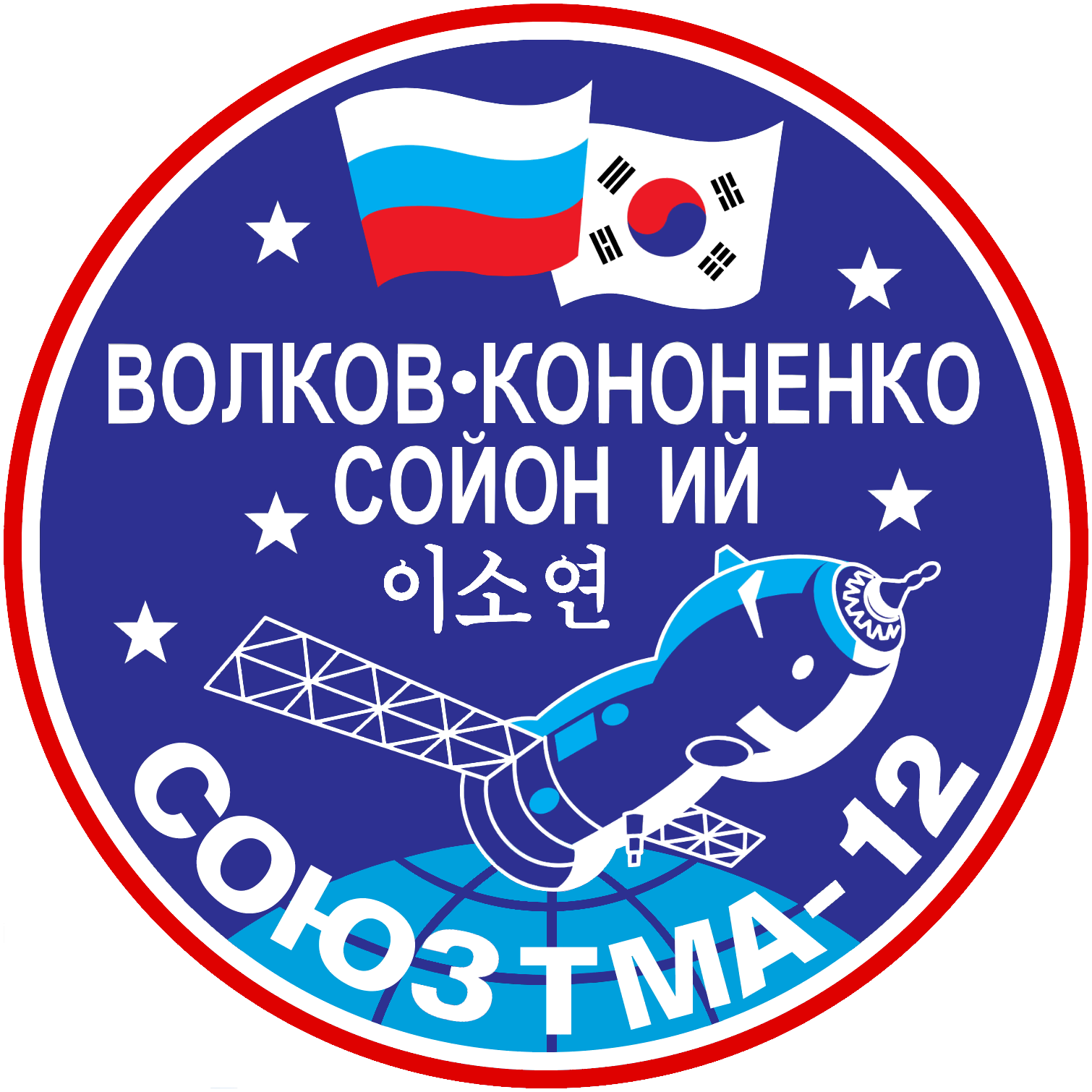 Location
Baikonur Cosmodrome, Republic of Kazakhstan
1543 rockets have launched from Baikonur Cosmodrome, Republic of Kazakhstan.
Agency
Russian Federal Space Agency (ROSCOSMOS) – RFSA
Type: Government
Abbreviation: RFSA
Administration: Administrator: Yuri Borisov
Founded: 1992
Launchers: Soyuz
Spacecraft: Soyuz
Country: RUS
The Roscosmos State Corporation for Space Activities, commonly known as Roscosmos, is the governmental body responsible for the space science program of the Russian Federation and general aerospace research. Soyuz has many launch locations the Russian sites are Baikonur, Plesetsk and Vostochny however Ariane also purchases the vehicle and launches it from French Guiana.