Soyuz TMA-11
Soyuz-FG
Russian Federal Space Agency (ROSCOSMOS)
Crew
Status: Active
2/9/1960 -
Nationality: American
Type: Private
First Flight: 6/5/2002
Last Flight: 5/21/2023
Peggy Annette Whitson is an American biochemistry researcher, retired NASA astronaut, and former NASA Chief Astronaut. Her first space mission was in 2002, with an extended stay aboard the International Space Station as a member of Expedition 5. Her second mission launched October 10, 2007, as the first female commander of the ISS with Expedition 16. She was on her third long-duration space flight and was the commander of the International Space Station for Expedition 51, before handing over command to Fyodor Yurchikhin on June 1, 2017.
Status: Retired
12/22/1961 -
Nationality: Russian
Type: Government
First Flight: 7/1/1994
Last Flight: 12/15/2015
Yuri Ivanovich Malenchenko (Russian: Юрий Иванович Маленченко; born December 22, 1961) is a retired Russian cosmonaut. Malenchenko became the first person to marry in space, on 10 August 2003, when he married Ekaterina Dmitrieva, who was in Texas, while he was 240 miles over New Zealand, on the International Space Station. As of June 2016, Malenchenko ranks second for career time in space due to his time on both Mir and the International Space Station (ISS). He is a former Commander of the International Space Station.
Status: Active
7/27/1972 -
Nationality: Malaysian
Type: Government
First Flight: 10/10/2007
Last Flight: 10/10/2007
Sheikh Muszaphar Shukor Al Masrie bin Sheikh Mustapha (born 27 July 1972) is a Malaysian orthopaedic surgeon and the first Malaysian astronaut. He launched to the International Space Station aboard Soyuz TMA-11 with the Expedition 16 crew on 10 October 2007. Sheikh Muszaphar flew under an agreement with Russia through the Angkasawan program, and returned to Earth on 21 October 2007, aboard Soyuz TMA-10 with the Expedition 15 crew members, Fyodor Yurchikhin and Oleg Kotov.
Mission
Soyuz TMA-11
Type: Human Exploration
Soyuz TMA-11 begins Expedition 16 by carrying 3 astronauts and cosmonauts to the International Space Station.
Russian Commander, cosmonaut Yuri Malenchenko alongside Flight Engineers, Peggy Whitson (NASA) & Sheikh Muszaphar Shukor (National Space Agency of Malaysia) will launch aboard the Soyuz spacecraft from the Baikonur Cosmodrome in Kazakhstan and then rendezvous with the station.
It landed on April 19, 2008, 08:30 UTC
Trajectory
The trajectory is unavailable. Check back for updates.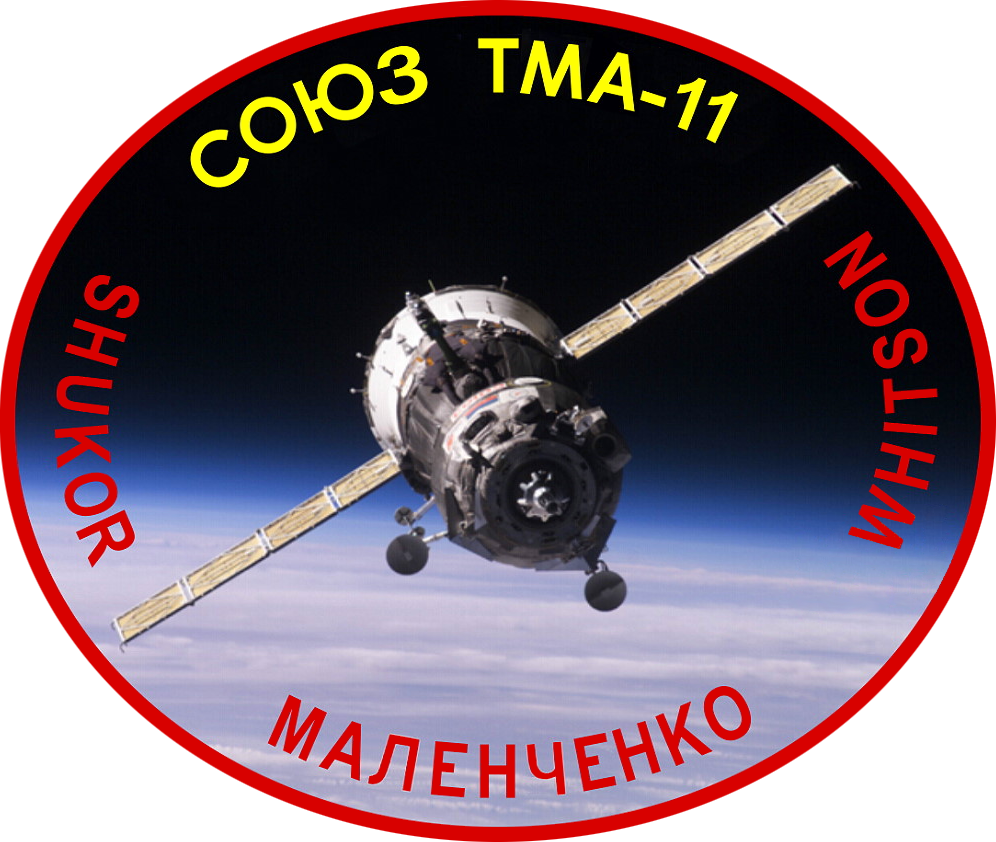 Location
Baikonur Cosmodrome, Republic of Kazakhstan
1541 rockets have launched from Baikonur Cosmodrome, Republic of Kazakhstan.
Rocket
Soyuz FG – Progress Rocket Space Center
Family: Soyuz-U
Length: 49.5 m
Diameter: 3 m
Launch Mass: 310000 T
Low Earth Orbit Capacity: 6450 kg
The Soyuz FG was manufactured by Progress Rocket Space Center with the first launch on 2001-05-20. Soyuz FG has 59 successful launches and 1 failed launches with a total of 60 launches. The Soyuz FG rocket is an expendable launch vehicle most commonly known for carrying humans to the International Space Station today.
Agency
Russian Federal Space Agency (ROSCOSMOS) – RFSA
Type: Government
Abbreviation: RFSA
Administration: Administrator: Yuri Borisov
Founded: 1992
Launchers: Soyuz
Spacecraft: Soyuz
Country: RUS
The Roscosmos State Corporation for Space Activities, commonly known as Roscosmos, is the governmental body responsible for the space science program of the Russian Federation and general aerospace research. Soyuz has many launch locations the Russian sites are Baikonur, Plesetsk and Vostochny however Ariane also purchases the vehicle and launches it from French Guiana.