Soyuz TMA-1
Soyuz-FG
Russian Federal Space Agency (ROSCOSMOS)
Crew
Status: Retired
4/21/1962 -
Nationality: Russian
Type: Government
First Flight: 4/4/2000
Last Flight: 10/30/2002
Sergei Viktorovich Zalyotin is a Russian cosmonaut and a veteran of two space missions.

Zalyotin was born in Tula and attended the Borisoglebsk Higher Military School before becoming a fighter pilot in the Russian Air Force. He also holds a degree in ecological management. Zalyotin was selected as a cosmonaut candidate in 1990. In 2000, Zalyotin was a member of the final resident crew aboard the Mir space station. He briefly visited the International Space Station aboard Soyuz TMA-1 in 2002.
Status: Retired
4/25/1961 -
Nationality: Belgian
Type: Government
First Flight: 10/30/2002
Last Flight: 5/27/2009
Frank, Viscount De Winne (born 25 April 1961, in Ledeberg, Belgium) is a Belgian Air Component officer and an ESA astronaut. He is Belgium's second person in space (after Dirk Frimout). He was the first ESA astronaut to command a space mission when he served as commander of ISS Expedition 21. ESA astronaut de Winne serves currently as Head of the European Astronaut Centre of the European Space Agency in Cologne/Germany (Köln).
Status: Retired
3/4/1965 -
Nationality: Russian
Type: Government
First Flight: 4/19/2001
Last Flight: 10/12/2008
Yury Valentinovich Lonchakov (Russian: Юрий Валентинович Лончаков; born 4 March 1965) is a Russian former cosmonaut and a veteran of three space missions. He has spent 200 days in space and has conducted two career spacewalks.
Mission
Soyuz TMA-1
Type: Human Exploration
Soyuz TMA-1 covers Expedition 5 and 6 by carrying 3 astronauts and cosmonauts to the International Space Station.
Russian Commander, cosmonaut Sergei Zalyotin alongside Flight Engineers, Frank De Winne (ESA) & Yury Lonchakov (RSA) will launch aboard the Soyuz spacecraft from the Baikonur Cosmodrome in Kazakhstan and then rendezvous with the station.
The landing crew on TMA-1 are Commander Nikolai Budarin (RSA) and Flight Engineers Kenneth Bowersox (ESA), Donald Pettit (NASA).
It landed on May 4, 2003, 02:04:25 UTC
Trajectory
The trajectory is unavailable. Check back for updates.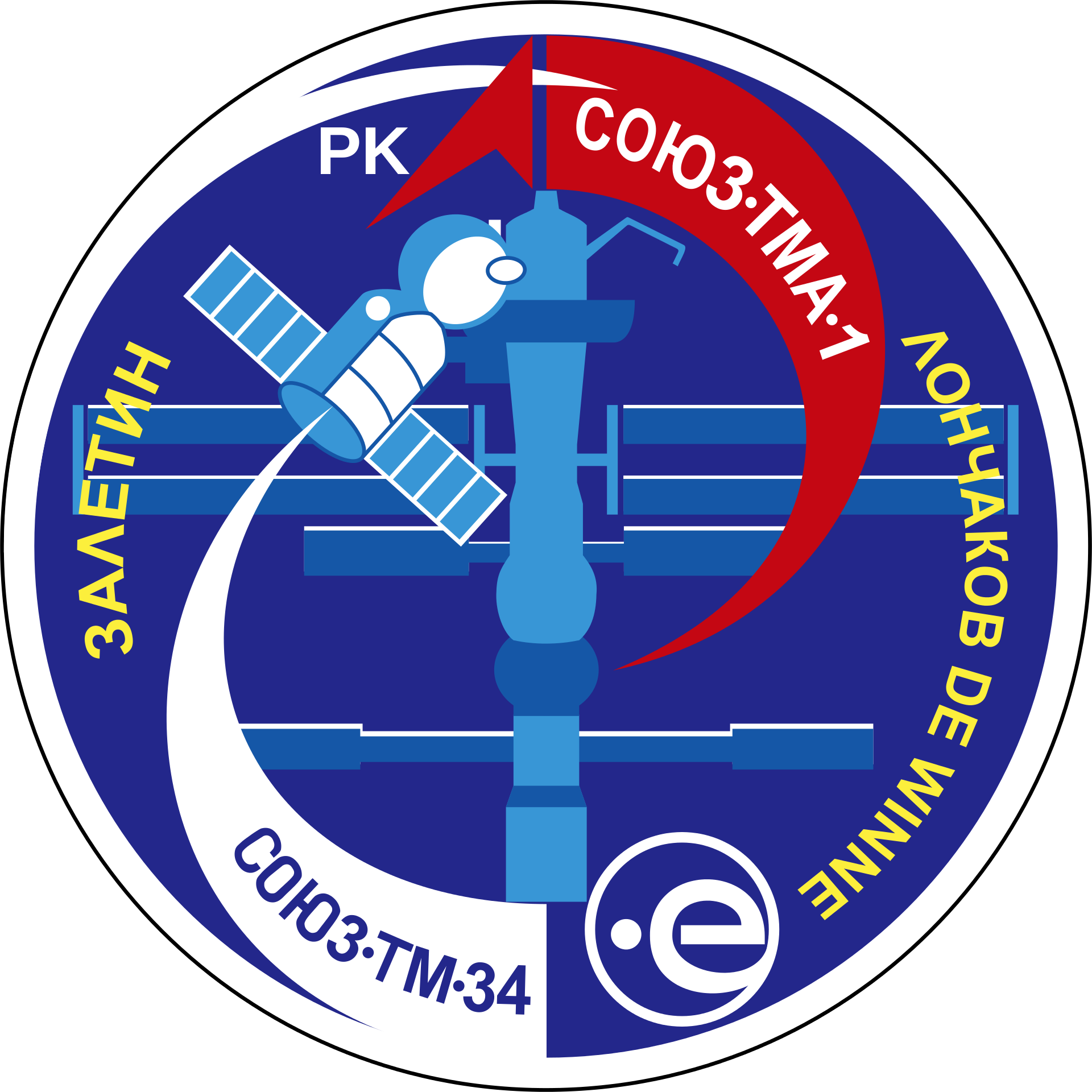 Location
Baikonur Cosmodrome, Republic of Kazakhstan
1543 rockets have launched from Baikonur Cosmodrome, Republic of Kazakhstan.
Agency
Russian Federal Space Agency (ROSCOSMOS) – RFSA
Type: Government
Abbreviation: RFSA
Administration: Administrator: Yuri Borisov
Founded: 1992
Launchers: Soyuz
Spacecraft: Soyuz
Country: RUS
The Roscosmos State Corporation for Space Activities, commonly known as Roscosmos, is the governmental body responsible for the space science program of the Russian Federation and general aerospace research. Soyuz has many launch locations the Russian sites are Baikonur, Plesetsk and Vostochny however Ariane also purchases the vehicle and launches it from French Guiana.