Soyuz TMA-06M
Soyuz FG
Russian Federal Space Agency (ROSCOSMOS)
Crew
Status: Active
10/12/1971 -
Nationality: Russian
Type: Government
First Flight: 10/23/2012
Last Flight: 4/9/2021
Oleg Viktorovich Novitskiy, lieutenant colonel in the Russian Air Force, is a Russian cosmonaut.

Novitskiy was selected as a cosmonaut in 2006.Between February 2007 to July 2009 he completed basic spaceflight training and passed state exams with excellent grades. On August 1, 2009, he was qualified as a test-cosmonaut by the Interdepartmental Qualification Board, and between August 2009 to March 2010 he took the ISS advanced training course.
Status: Retired
12/29/1974 -
Nationality: Russian
Type: Government
First Flight: 10/23/2012
Last Flight: 10/23/2012
Evgeny Igorevich Tarelkin (Russian: Евгений Игоревич Тарелкин; born December 29, 1974) is a Russian cosmonaut. He was selected as part of the TsPK-13 group in 2003.
He served in the Air Force until his selection as a cosmonaut as part of the TsPK-13 selection group in 2003, completing basic training in 2005. Tarelkin made his first flight into space in October 2012 as a member of the Soyuz TMA-06M crew, during which he spent six months aboard the International Space Station as part of the Expedition 33/34 crews and returned on March 16, 2013.
Status: Retired
7/7/1960 -
Nationality: American
Type: Government
First Flight: 8/29/2009
Last Flight: 10/23/2012
Kevin Anthony Ford is a retired United States Air Force Colonel and a NASA astronaut. Ford has received a number of special honors and awards, some of which are the Air Force Meritorious Service Medal, Air Force Commendation Medal, Aerial Achievement Medal and the Armed Forces Expeditionary Medal. Ford has also logged more than 5,000 flying hours and also holds FAA commercial certificates for airplanes, helicopters and gliders. Ford has served in many roles at NASA since his selection in July 2000. The roles include as a Capsule Communicator or CAPCOM. He was also the Director Of Operations at the Gagarin Cosmonaut Training Center in Star City, Russia from January 2004 to January 2005. He was pilot of STS-128 and Flight Engineer 2 of Soyuz TMA-06M from October 23, 2012 to March 16, 2013.
Mission
Soyuz TMA-06M
Type: Human Exploration
Soyuz TMA-06M begins expedition 33 by carrying 3 astronauts and cosmonauts to the International Space Station.
Russian Commander, cosmonaut Oleg Novitskiy alongside Flight Engineers, Evgeny Tarelkin (RSA) & Kevin A. Ford (NASA) will launch aboard the Soyuz spacecraft from the Baikonur Cosmodrome in Kazakhstan and then rendezvous with the station.
It landed on 16 March 2013, 03:11 UTC
Trajectory
The trajectory is unavailable. Check back for updates.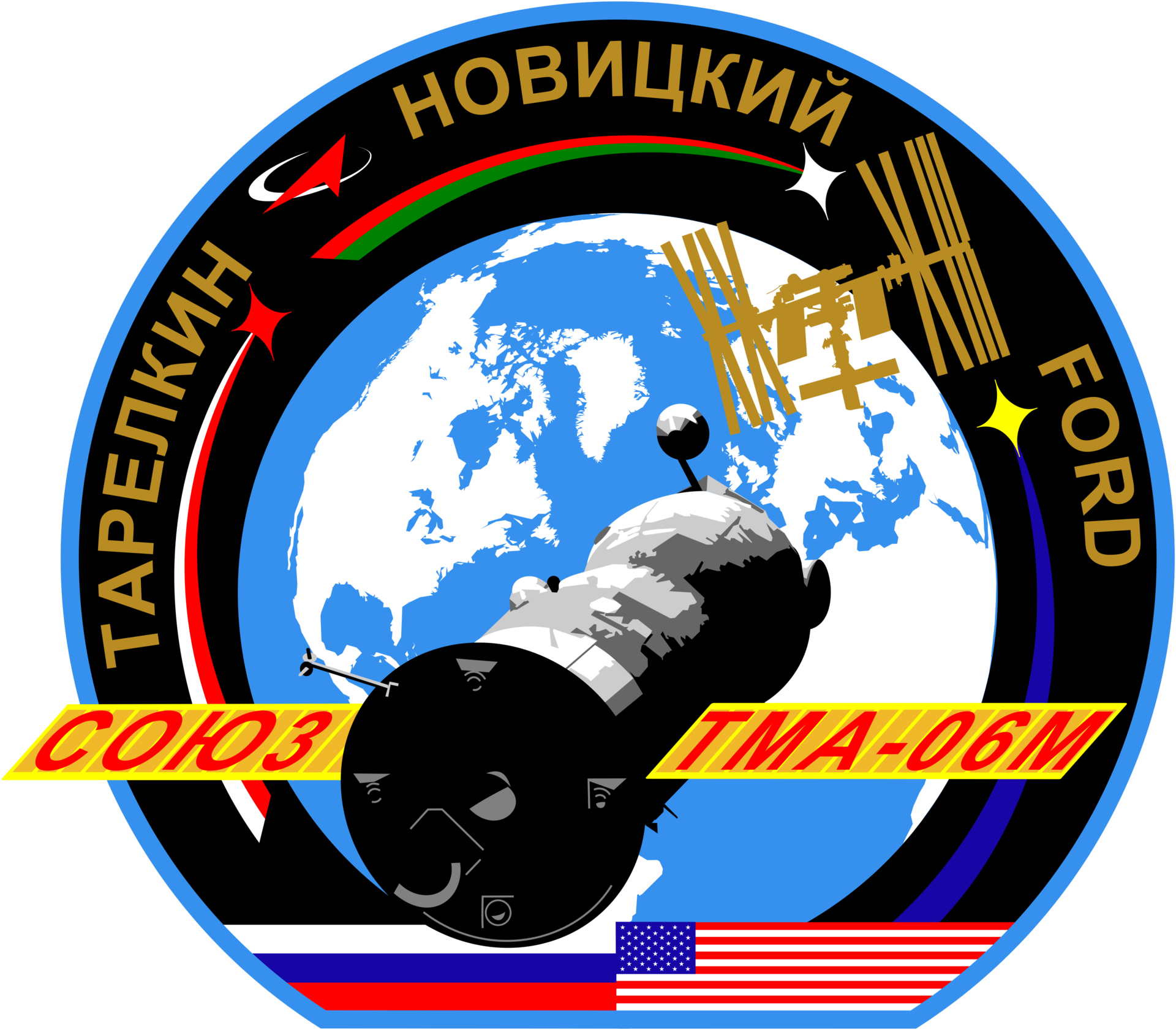 Location
Baikonur Cosmodrome, Republic of Kazakhstan
1543 rockets have launched from Baikonur Cosmodrome, Republic of Kazakhstan.
Agency
Russian Federal Space Agency (ROSCOSMOS) – RFSA
Type: Government
Abbreviation: RFSA
Administration: Administrator: Yuri Borisov
Founded: 1992
Launchers: Soyuz
Spacecraft: Soyuz
Country: RUS
The Roscosmos State Corporation for Space Activities, commonly known as Roscosmos, is the governmental body responsible for the space science program of the Russian Federation and general aerospace research. Soyuz has many launch locations the Russian sites are Baikonur, Plesetsk and Vostochny however Ariane also purchases the vehicle and launches it from French Guiana.