Soyuz TMA-05M
Soyuz FG
Russian Federal Space Agency (ROSCOSMOS)
Crew
Status: Retired
12/22/1961 -
Nationality: Russian
Type: Government
First Flight: 7/1/1994
Last Flight: 12/15/2015
Yuri Ivanovich Malenchenko (Russian: Юрий Иванович Маленченко; born December 22, 1961) is a retired Russian cosmonaut. Malenchenko became the first person to marry in space, on 10 August 2003, when he married Ekaterina Dmitrieva, who was in Texas, while he was 240 miles over New Zealand, on the International Space Station. As of June 2016, Malenchenko ranks second for career time in space due to his time on both Mir and the International Space Station (ISS). He is a former Commander of the International Space Station.
Status: Active
12/28/1968 -
Nationality: Japanese
Type: Government
First Flight: 5/31/2008
Last Flight: 4/23/2021
Akihiko Hoshide is a Japanese engineer and JAXA astronaut. On August 30, 2012, Hoshide became the third Japanese astronaut to walk in space. His space selfies from 2012, including another space selfie that was posted on Instagram, appeared at the top of many selfie lists of 2013.
Status: Active
9/19/1965 -
Nationality: American
Type: Government
First Flight: 12/10/2006
Last Flight: 7/15/2012
Sunita Pandya Lyn Williams is an American astronaut and United States Navy officer of Indo-Slovenian descent. She formerly held the records for total spacewalks by a woman (seven) and most spacewalk time for a woman (50 hours, 40 minutes). Williams was assigned to the International Space Station as a member of Expedition 14 and Expedition 15. In 2012, she served as a flight engineer on Expedition 32 and then commander of Expedition 33.
Mission
Soyuz TMA-05M
Type: Human Exploration
Soyuz TMA-05M begins expedition 32 by carrying 3 astronauts and cosmonauts to the International Space Station.
Russian Commander, cosmonaut Yuri Malenchenko alongside Flight Engineers, Sunita Williams (NASA) & Akihiko Hoshide (JAXA) will launch aboard the Soyuz spacecraft from the Baikonur Cosmodrome in Kazakhstan and then rendezvous with the station.
It landed on 19 November 2012, 01:53:30 UTC
Trajectory
The trajectory is unavailable. Check back for updates.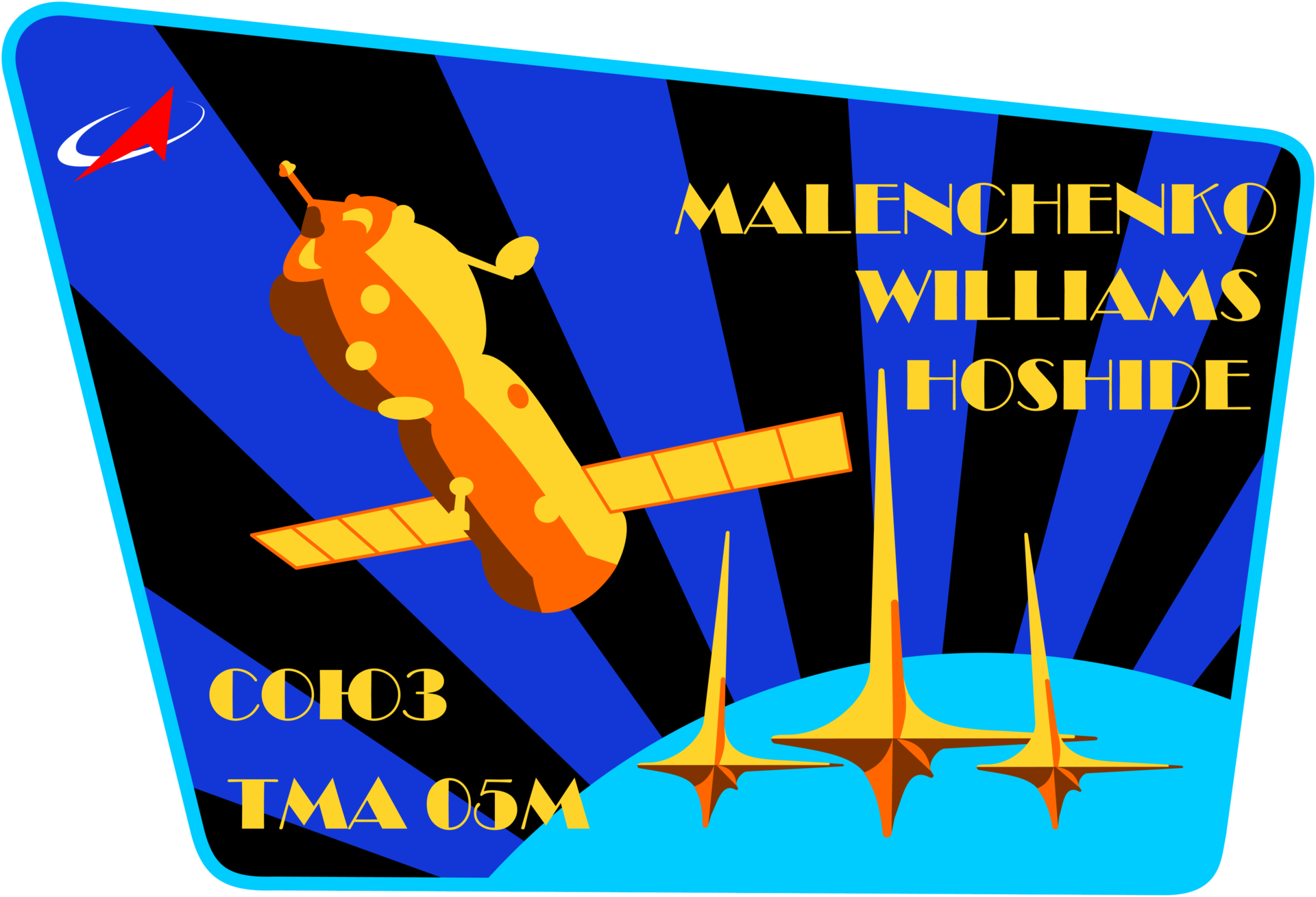 Location
Baikonur Cosmodrome, Republic of Kazakhstan
1543 rockets have launched from Baikonur Cosmodrome, Republic of Kazakhstan.
Agency
Russian Federal Space Agency (ROSCOSMOS) – RFSA
Type: Government
Abbreviation: RFSA
Administration: Administrator: Yuri Borisov
Founded: 1992
Launchers: Soyuz
Spacecraft: Soyuz
Country: RUS
The Roscosmos State Corporation for Space Activities, commonly known as Roscosmos, is the governmental body responsible for the space science program of the Russian Federation and general aerospace research. Soyuz has many launch locations the Russian sites are Baikonur, Plesetsk and Vostochny however Ariane also purchases the vehicle and launches it from French Guiana.