Soyuz TMA-03M
Soyuz FG
Russian Federal Space Agency (ROSCOSMOS)
Crew
Status: Active
6/21/1964 -
Nationality: Russian
Type: Government
First Flight: 4/8/2008
Last Flight: 12/3/2018
Oleg Dmitriyevich Kononenko (Russian: Олег Дмитриевич Кононенко) is a Russian cosmonaut. He has flown to the International Space Station three times, as a flight engineer for Expedition 17 aboard Soyuz TMA-12, as a flight engineer on Expedition 30 and commander of Expedition 31 aboard Soyuz TMA-03M, and as a flight engineer on Expedition 44 and Expedition 45 aboard Soyuz TMA-17M. Kononenko has accumulated over 533 days in orbit during three long duration flights to ISS.
Status: Retired
10/5/1958 -
Nationality: Dutch
Type: Government
First Flight: 4/19/2004
Last Flight: 12/21/2011
André Kuipers is a Dutch physician and ESA astronaut. He became the second Dutch citizen, third Dutch-born and fifth Dutch-speaking astronaut upon launch of Soyuz TMA-4 on 19 April 2004. Kuipers returned to Earth aboard Soyuz TMA-3 11 days later.

Kuipers is the first Dutch astronaut to return to space. On 5 August 2009, Dutch minister of economic affairs Maria van der Hoeven, announced Kuipers was selected as an astronaut for International Space Station (ISS) Expeditions 30 and 31. He was launched to space on 21 December 2011 and returned to Earth on 1 July 2012.
Status: Active
4/20/1955 -
Nationality: American
Type: Government
First Flight: 11/23/2002
Last Flight: 12/21/2011
Donald Roy Pettit is an American chemical engineer and a NASA astronaut. He is a veteran of two long-duration stays aboard the International Space Station, one space shuttle mission and a six-week expedition to find meteorites in Antarctica. As of 2018, at age 63, he is NASA's oldest active astronaut.
Mission
Soyuz TMA-03M
Type: Human Exploration
Soyuz TMA-03M begins expedition 30 by carrying 3 astronauts and cosmonauts to the International Space Station.
Russian Commander, cosmonaut Oleg Kononenko alongside Flight Engineers, André Kuipers (ESA) & Donald Pettit (NASA) will launch aboard the Soyuz spacecraft from the Baikonur Cosmodrome in Kazakhstan and then rendezvous with the station.
It landed on 1 July 2012, 08:14 UTC
Trajectory
The trajectory is unavailable. Check back for updates.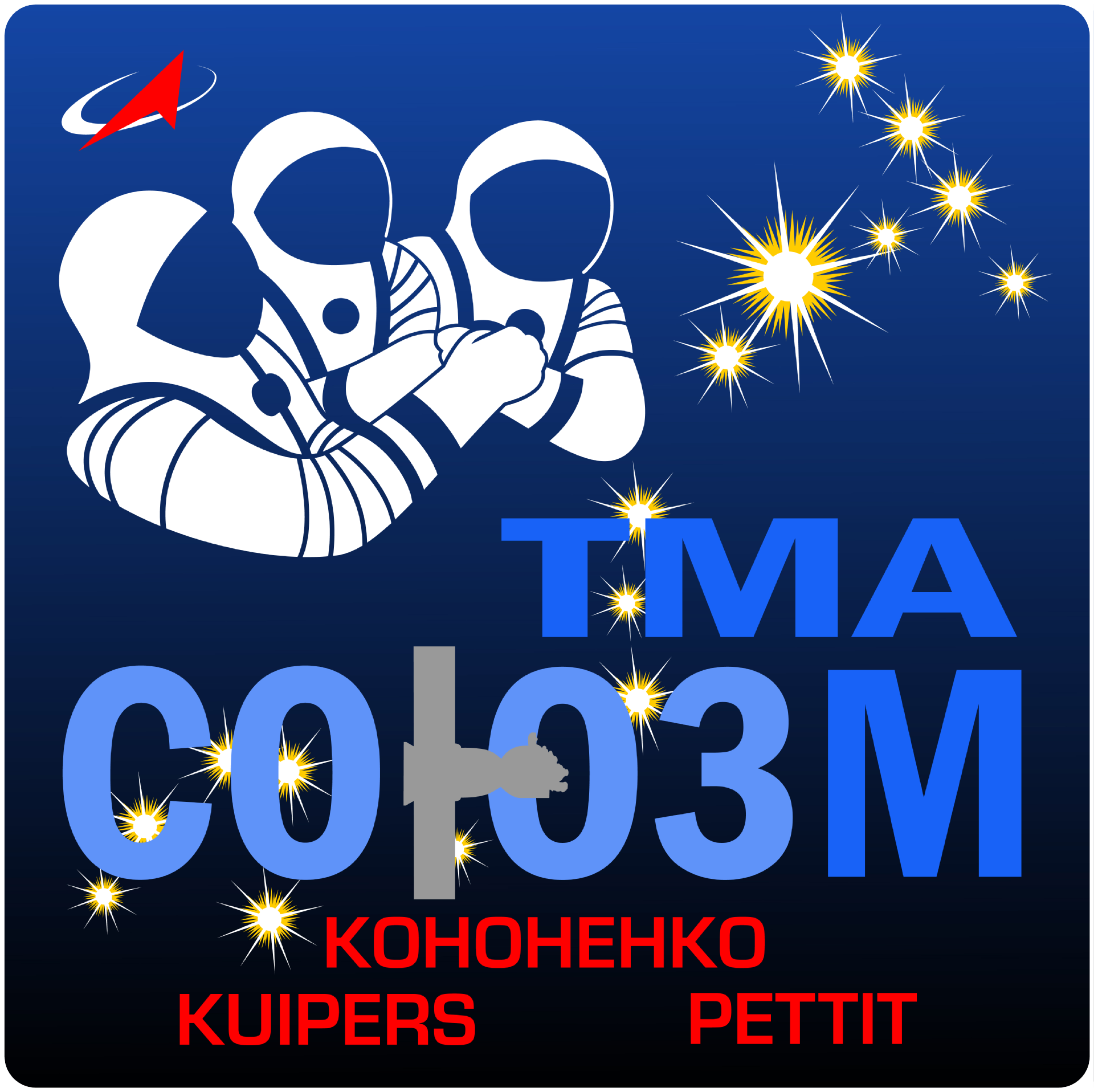 Location
Baikonur Cosmodrome, Republic of Kazakhstan
1540 rockets have launched from Baikonur Cosmodrome, Republic of Kazakhstan.
Rocket
Soyuz FG – Progress Rocket Space Center
Family: Soyuz-U
Length: 49.5 m
Diameter: 3 m
Launch Mass: 310000 T
Low Earth Orbit Capacity: 6450 kg
The Soyuz FG was manufactured by Progress Rocket Space Center with the first launch on 2001-05-20. Soyuz FG has 59 successful launches and 1 failed launches with a total of 60 launches. The Soyuz FG rocket is an expendable launch vehicle most commonly known for carrying humans to the International Space Station today.
Agency
Russian Federal Space Agency (ROSCOSMOS) – RFSA
Type: Government
Abbreviation: RFSA
Administration: Administrator: Yuri Borisov
Founded: 1992
Launchers: Soyuz
Spacecraft: Soyuz
Country: RUS
The Roscosmos State Corporation for Space Activities, commonly known as Roscosmos, is the governmental body responsible for the space science program of the Russian Federation and general aerospace research. Soyuz has many launch locations the Russian sites are Baikonur, Plesetsk and Vostochny however Ariane also purchases the vehicle and launches it from French Guiana.