Soyuz TMA-01M
Soyuz-FG
Russian Federal Space Agency (ROSCOSMOS)
Crew
Status: Retired
12/24/1969 -
Nationality: Russian
Type: Government
First Flight: 10/7/2010
Last Flight: 9/25/2019
Oleg Ivanovich Skripochka (Russian: Оле́г Ива́нович Скри́почка; born 24 December 1969 in Nevinnomyssk, Stavropol Krai, Russian SFSR, Soviet Union) is a Russian cosmonaut. He served as an Expedition 25/26 and 61/62 crewmember.
December 1st, 2021 Roskosmos announced Skripochka's retirement from active duty and his assignment to a training official role within the russian space agency.
Status: Retired
2/21/1964 -
Nationality: American
Type: Government
First Flight: 12/20/1999
Last Flight: 3/27/2015
Scott Joseph Kelly is an engineer, retired American astronaut, and a retired U.S. Navy Captain. A veteran of four space flights, Kelly commanded the International Space Station (ISS) on Expeditions 26, 45, and 46.

Kelly's first spaceflight was as pilot of Space Shuttle Discovery, during STS-103 in December 1999. This was the third servicing mission to the Hubble Space Telescope, and lasted for just under eight days. Kelly's second spaceflight was as mission commander of STS-118, a 12-day Space Shuttle mission to the International Space Station in August 2007. Kelly's third spaceflight was as commander of Expedition 26 on the ISS. He arrived 9 October 2010, on a Russian Soyuz spacecraft, during Expedition 25, and served as a flight engineer until it ended. He took over command of the station on 25 November 2010, at the start of Expedition 26 which began officially when the spacecraft Soyuz TMA-19 undocked, carrying the previous commander of the station, Douglas H. Wheelock. Expedition 26 ended on 16 March 2011 with the departure of Soyuz TMA-01M. This was Kelly's first long-duration spaceflight.

In November 2012, Kelly was selected, along with Mikhail Korniyenko, for a year-long mission to the International Space Station. Their year in space commenced 27 March 2015 with the start of Expedition 43, continued through the entirety of Expeditions 44, and 45, both of which Kelly commanded. He passed command to Timothy Kopra on 29 February 2016, when the ISS 11-month mission ended. He returned to Earth aboard Soyuz TMA-18M on 1 March 2016.
Status: Active
5/13/1956 -
Nationality: Russian
Type: Government
First Flight: 3/17/1992
Last Flight: 10/7/2010
Aleksandr Yuriyevich "Sasha" Kaleri (Russian: Александр Юрьевич Калери; born Jūrmala, Latvian SSR, USSR, 13 May 1956) is a Russian cosmonaut and veteran of extended stays on the Mir Space Station and the International Space Station (ISS). Kaleri has most recently been in space aboard the ISS serving as a flight engineer for the long duration Expedition 25/26 missions. He has spent the fourth-longest time in space of any person, the longest time in space of any currently active cosmonaut, and the longest time in space of any person not born in what is now Russia.
Mission
Soyuz TMA-01M
Type: Human Exploration
Soyuz TMA-01M begins expedition 25 by carrying 3 astronauts and cosmonauts to the International Space Station.
Russian Commander, cosmonaut Aleksandr Kaleri alongside Flight Engineers, Oleg Skripochka (RSA) & Scott Kelly (NASA) will launch aboard the Soyuz spacecraft from the Baikonur Cosmodrome in Kazakhstan and then rendezvous with the station.
It landed on 16 March 2011, 7:54 UTC
Trajectory
The trajectory is unavailable. Check back for updates.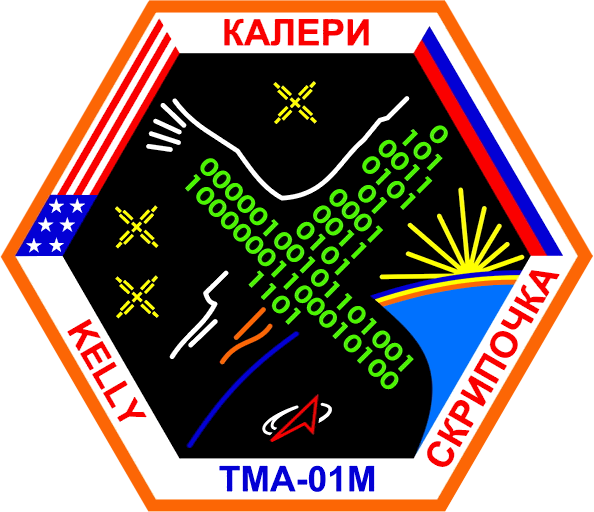 Location
Baikonur Cosmodrome, Republic of Kazakhstan
1540 rockets have launched from Baikonur Cosmodrome, Republic of Kazakhstan.
Rocket
Soyuz FG – Progress Rocket Space Center
Family: Soyuz-U
Length: 49.5 m
Diameter: 3 m
Launch Mass: 310000 T
Low Earth Orbit Capacity: 6450 kg
The Soyuz FG was manufactured by Progress Rocket Space Center with the first launch on 2001-05-20. Soyuz FG has 59 successful launches and 1 failed launches with a total of 60 launches. The Soyuz FG rocket is an expendable launch vehicle most commonly known for carrying humans to the International Space Station today.
Agency
Russian Federal Space Agency (ROSCOSMOS) – RFSA
Type: Government
Abbreviation: RFSA
Administration: Administrator: Yuri Borisov
Founded: 1992
Launchers: Soyuz
Spacecraft: Soyuz
Country: RUS
The Roscosmos State Corporation for Space Activities, commonly known as Roscosmos, is the governmental body responsible for the space science program of the Russian Federation and general aerospace research. Soyuz has many launch locations the Russian sites are Baikonur, Plesetsk and Vostochny however Ariane also purchases the vehicle and launches it from French Guiana.