Soyuz MS-15
Soyuz-FG
Russian Federal Space Agency (ROSCOSMOS)
Crew
Status: Active
7/1/1977 -
Nationality: American
Type: Government
First Flight: 9/25/2019
Last Flight: 9/25/2019
Jessica Ulrika Meir is Assistant Professor of Anesthesia at Harvard Medical School, Massachusetts General Hospital, Boston, following postdoctoral research in comparative physiology at the University of British Columbia. She has studied the diving physiology and behavior of emperor penguins in Antarctica, and the physiology of bar-headed geese, which are able to migrate over the Himalayas. In 2000, Meir graduated with a Master of Space Studies from the International Space University in Strasbourg, France. In September 2002, Meir served as an aquanaut on the NASA Extreme Environment Mission Operations 4 (NEEMO 4) crew. In June 2013 she was named an astronaut candidate by NASA, becoming one of the eight members of NASA Astronaut Group 21. She is from Caribou, Maine.
Status: Retired
12/24/1969 -
Nationality: Russian
Type: Government
First Flight: 10/7/2010
Last Flight: 9/25/2019
Oleg Ivanovich Skripochka (Russian: Оле́г Ива́нович Скри́почка; born 24 December 1969 in Nevinnomyssk, Stavropol Krai, Russian SFSR, Soviet Union) is a Russian cosmonaut. He served as an Expedition 25/26 and 61/62 crewmember.
December 1st, 2021 Roskosmos announced Skripochka's retirement from active duty and his assignment to a training official role within the russian space agency.
Status: Active
12/13/1983 -
Nationality: Emirati
Type: Government
First Flight: 9/25/2019
Last Flight: 9/25/2019
Hazza Al Mansouri is one of the first two astronauts from the United Arab Emirates.
Mission
Soyuz MS-15
Type: Human Exploration
Soyuz MS-15 begins expedition 61 by carrying NASA astronaut Jessica Meir, Roscosmos cosmonaut Oleg Skripochka and United Arab Emirates' Hazzaa Ali Almansoori, a Roscosmos spaceflight participant and first Emirati in space that will spend only 8 days aboard ISS before returning to Earth aboard a Soyuz MS-12.
Trajectory
The trajectory is unavailable. Check back for updates.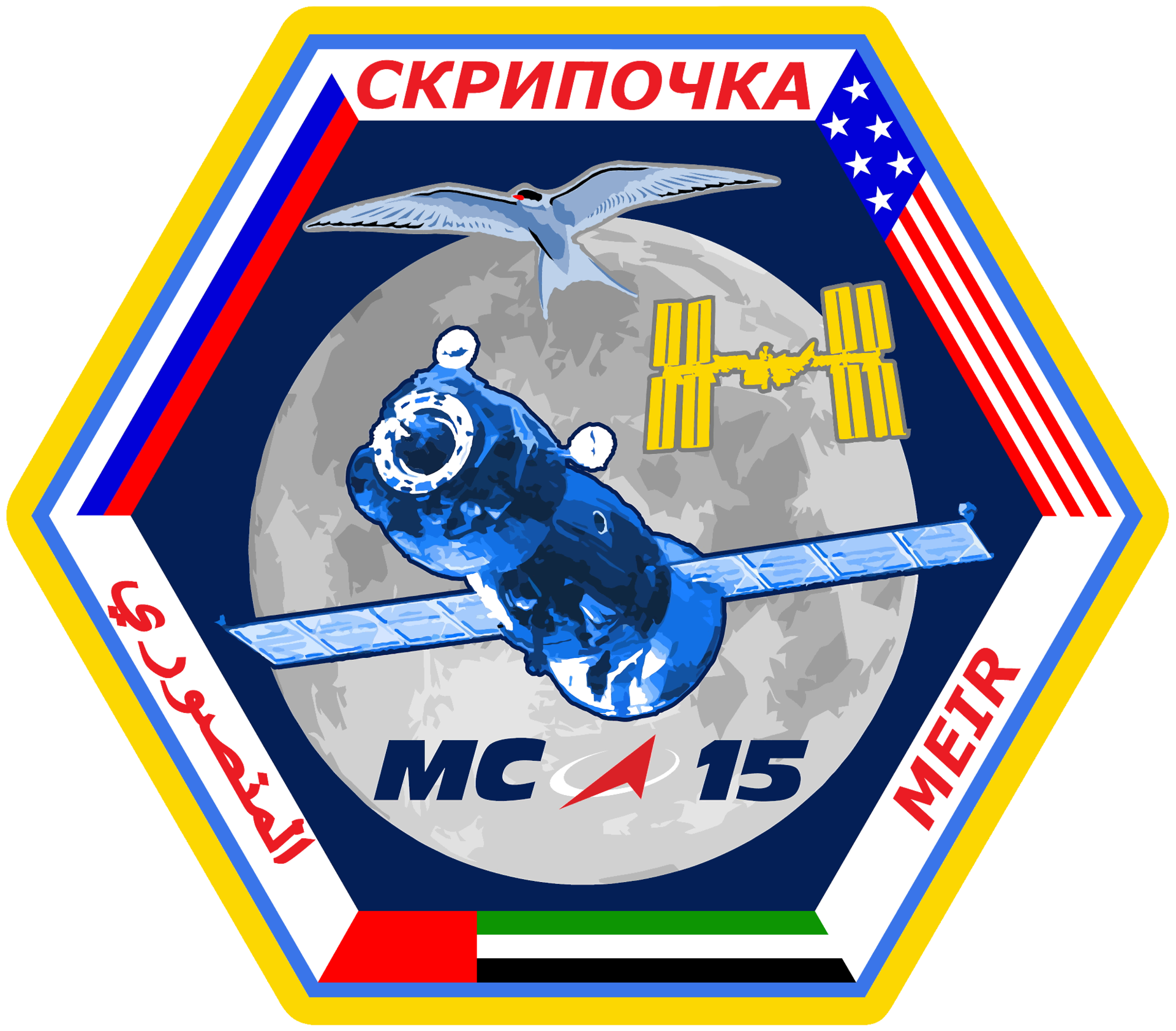 Location
Baikonur Cosmodrome, Republic of Kazakhstan
1543 rockets have launched from Baikonur Cosmodrome, Republic of Kazakhstan.
Agency
Russian Federal Space Agency (ROSCOSMOS) – RFSA
Type: Government
Abbreviation: RFSA
Administration: Administrator: Yuri Borisov
Founded: 1992
Launchers: Soyuz
Spacecraft: Soyuz
Country: RUS
The Roscosmos State Corporation for Space Activities, commonly known as Roscosmos, is the governmental body responsible for the space science program of the Russian Federation and general aerospace research. Soyuz has many launch locations the Russian sites are Baikonur, Plesetsk and Vostochny however Ariane also purchases the vehicle and launches it from French Guiana.