Uzlovoy Module (UM) "Prichal"
Soyuz 2.1b
Russian Federal Space Agency (ROSCOSMOS)
Mission
Uzlovoy Module (UM) "Prichal"
Type: Human Exploration
Launch Cost: $80,000,000
The UM (Uzlovoy Module) or NM (Node Module) is a node to be added to the Russian part of the ISS complex. It is also named Prichal.
UM will be delivered by a modified Progress space tug, called Progress-M-UM. The UM will be docked to the nadir port of the MLM (Nauka) module, providing four ports to mount additional modules and one docking port for cargo and crew spacecrafts.
Trajectory
The trajectory is unavailable. Check back for updates.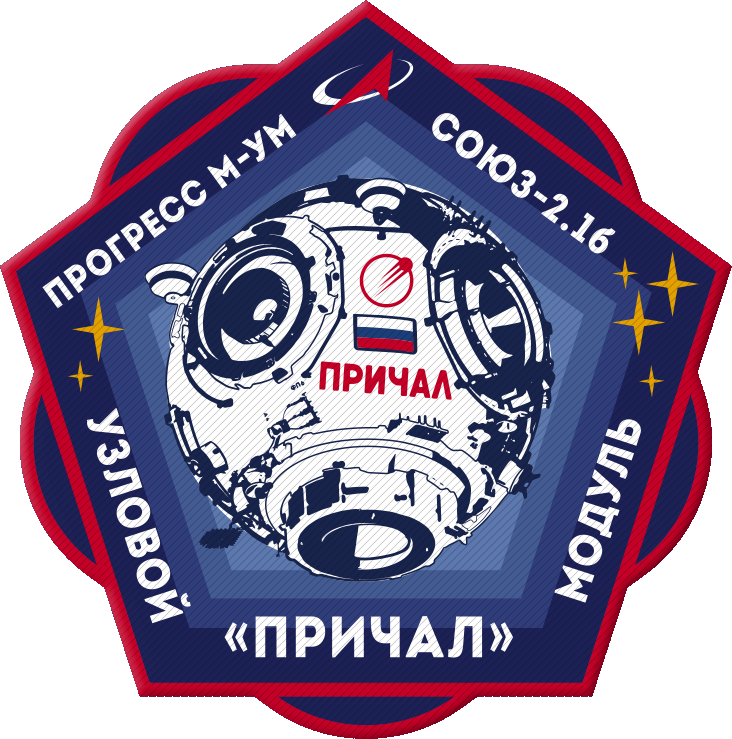 Location
Baikonur Cosmodrome, Republic of Kazakhstan
1540 rockets have launched from Baikonur Cosmodrome, Republic of Kazakhstan.
Rocket
Soyuz 2.1b – Progress Rocket Space Center
Family: Soyuz
Length: 46.3 m
Diameter: 2.95 m
Launch Mass: 312 T
Low Earth Orbit Capacity: 8200 kg
The Soyuz 2.1b was manufactured by Progress Rocket Space Center with the first launch on . Soyuz 2.1b has 15 successful launches and 0 failed launches with a total of 15 launches. Soyuz-2 is the 21st-century version of the Russian Soyuz rocket. In its basic form, it is a three-stage carrier rocket for placing payloads into low Earth orbit. The 2.1b version adds an upgraded engine (RD-0124) with improved performance to the second stage.
Agency
Russian Federal Space Agency (ROSCOSMOS) – RFSA
Type: Government
Abbreviation: RFSA
Administration: Administrator: Yuri Borisov
Founded: 1992
Launchers: Soyuz
Spacecraft: Soyuz
Country: RUS
The Roscosmos State Corporation for Space Activities, commonly known as Roscosmos, is the governmental body responsible for the space science program of the Russian Federation and general aerospace research. Soyuz has many launch locations the Russian sites are Baikonur, Plesetsk and Vostochny however Ariane also purchases the vehicle and launches it from French Guiana.