Soyuz MS-17
Soyuz 2.1a
Russian Federal Space Agency (ROSCOSMOS)
Crew
Status: Active
8/19/1974 -
Nationality: Russian
Type: Government
First Flight: 10/19/2016
Last Flight: 10/14/2020
Sergey Nikolayevich Ryzhiko born on August 19, 1974, lieutenant colonel of Russian Air Force, is a Russian cosmonaut, selected in 2006. Ryzhikov launched on his first spaceflight onboard the Soyuz MS-02 spacecraft. He spent approximately six months onboard the International Space Station taking part in Expedition 49/50, returning to Earth on April 10, 2017.
Status: Active
10/14/1978 -
Nationality: American
Type: Government
First Flight: 7/7/2016
Last Flight: 10/14/2020
Kathleen Hallisey "Kate" Rubins is a NASA astronaut. She became the 60th woman to fly in space when she launched on a Soyuz spacecraft to the International Space Station on July 6, 2016. She returned to Earth on October 30, 2016 aboard a Soyuz. She was a crew member of Expedition 48 and Expedition 49 of the International Space Station.
Status: Active
8/23/1983 -
Nationality: Russian
Type: Government
First Flight: 10/14/2020
Last Flight: 10/14/2020
Sergey Vladimirvich Kud-Sverchkov Is a Kazakh-Russian engineer and cosmonaut selected in 2010.
Mission
Soyuz MS-17
Type: Human Exploration
Launch Cost: $80,000,000
Soyuz MS-17 begins expedition 63 by carrying Roscosmos cosmonauts Sergey Ryzhikov, Sergey Kud-Sverchkov and NASA astronaut Kathleen Rubins to the International Space Station aboard the Soyuz spacecraft from the Baikonur Cosmodrome in Kazakhstan. After launching from the Baikonur Cosmodrome in Kazakhstan, they will rendezvous to the station where they will remain for their 6 month stay.
Trajectory
The trajectory is unavailable. Check back for updates.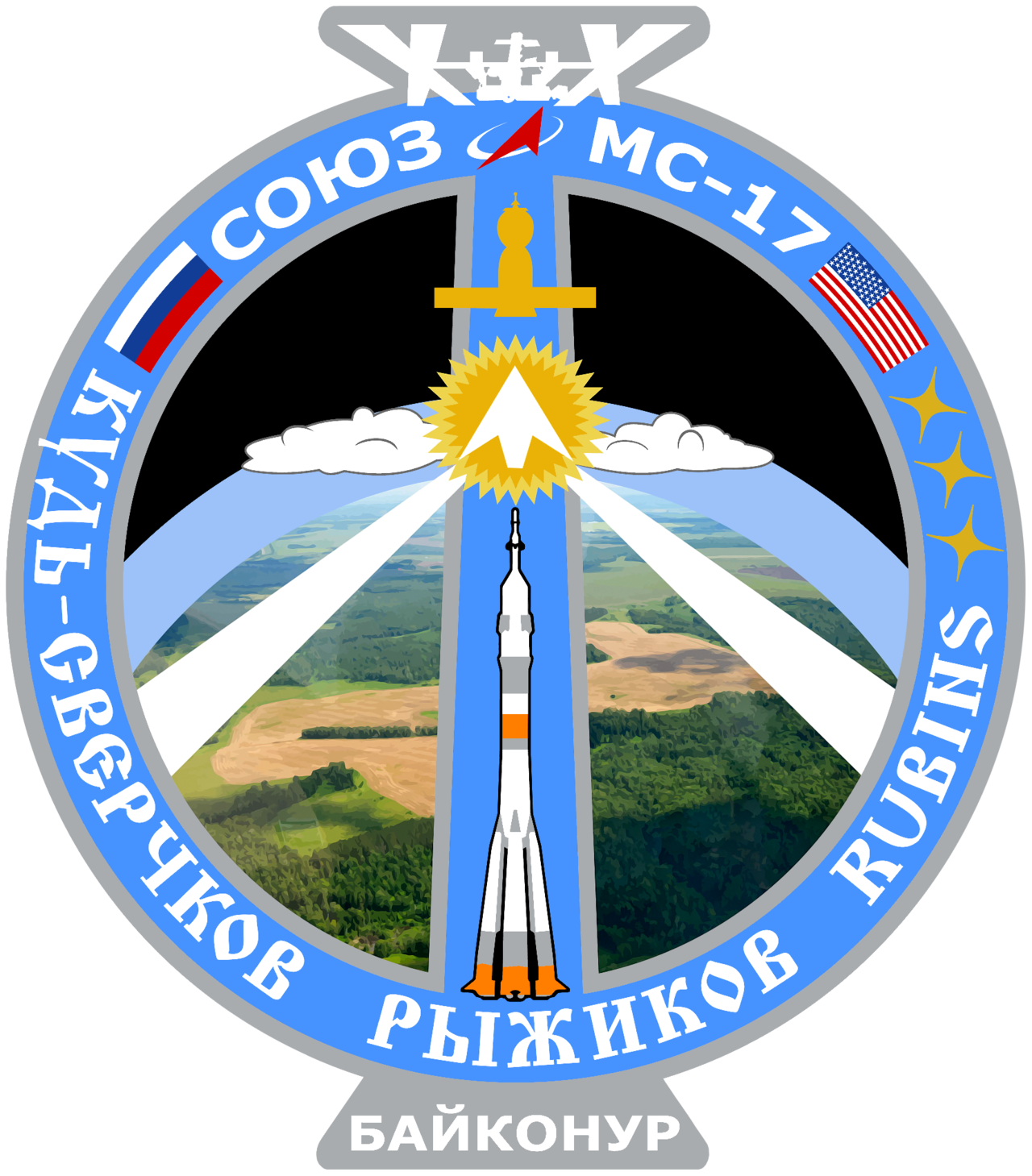 Location
Baikonur Cosmodrome, Republic of Kazakhstan
1541 rockets have launched from Baikonur Cosmodrome, Republic of Kazakhstan.
Rocket
Soyuz 2.1a – Progress Rocket Space Center
Family: Soyuz
Length: 46.3 m
Diameter: 2.95 m
Launch Mass: 312 T
Low Earth Orbit Capacity: 7020 kg
The Soyuz 2.1a was manufactured by Progress Rocket Space Center with the first launch on 2004-11-04. Soyuz 2.1a has 38 successful launches and 1 failed launches with a total of 39 launches. The Soyuz 2.1A converted the flight control system from analog to digital, which allowed launch from fixed platforms. It also allowed big fairings and payloads.
Agency
Russian Federal Space Agency (ROSCOSMOS) – RFSA
Type: Government
Abbreviation: RFSA
Administration: Administrator: Yuri Borisov
Founded: 1992
Launchers: Soyuz
Spacecraft: Soyuz
Country: RUS
The Roscosmos State Corporation for Space Activities, commonly known as Roscosmos, is the governmental body responsible for the space science program of the Russian Federation and general aerospace research. Soyuz has many launch locations the Russian sites are Baikonur, Plesetsk and Vostochny however Ariane also purchases the vehicle and launches it from French Guiana.