NS-21
New Shepard
Blue Origin
Mission
NS-21
Type: Tourism
NS-21 is the fifth crewed New Shepard flight, carrying six passengers.
Trajectory
The trajectory is unavailable. Check back for updates.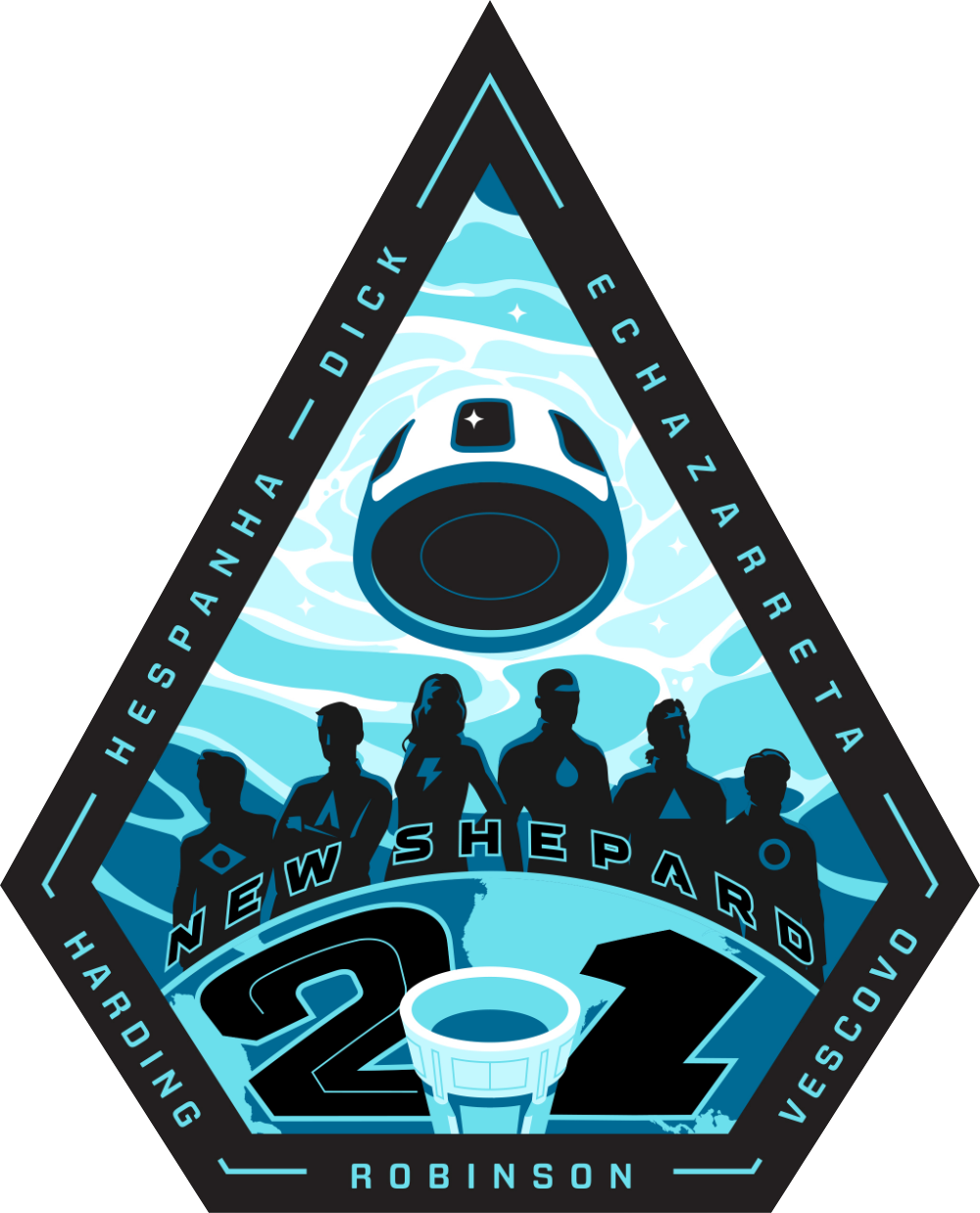 Location
Corn Ranch, USA
23 rockets have launched from Corn Ranch, USA.
Rocket
New Shepard – Blue Origin
Family: Blue Origin
Length: 15 m
Diameter: 3.7 m
Launch Mass: 75 T
Low Earth Orbit Capacity: 0 kg
The New Shepard was manufactured by Blue Origin with the first launch on 2015-04-29. New Shepard has 22 successful launches and 1 failed launches with a total of 23 launches. The New Shepard reusable launch system is a vertical-takeoff, vertical-landing (VTVL), suborbital manned rocket that is being developed by Blue Origin as a commercial system for suborbital space tourism.
Core Landing
NS4 has landed at Corn Ranch Landing Pad after its seventh flight.
Corn Ranch Landing Pad, West Texas – CR
New Shepard landing site.
Return to Launch Site – RTLS
A return to launch site usually means that after stage separation the booster flips and does a burn back towards the launch site, landing near where it initially launched from.
Agency
Blue Origin – BO
Type: Commercial
Abbreviation: BO
Administration: CEO: Jeff Bezos
Founded: 2000
Launchers: New Shepard | New Glenn
Country: USA
Blue Origin is an American privately funded aerospace manufacturer and spaceflight services company set up by Amazon.com founder Jeff Bezos with its headquarters in Kent, Washington. The company is developing technologies to enable private human access to space with the goal to dramatically lower costs and increase reliability. Blue Origin currently launches its New Shepard sub-orbital vehicle from its West Texas launch site, they are currently constructing a launch pad for their orbital vehicle New Glenn at Cape Canaveral LC-36.