SN1 Test Flight
Miura 1
Payload Aerospace S.L.
Launch Status
Date/Time TBD
Mission
SN1 Test Flight
Type: Test Flight
The first flight of PLD Space's MIURA 1 SN1 technology demonstrator allows the collection of as much data as possible for the validation and design of the technology to be transferred and integrated into MIURA 5. In addition, this first suborbital flight allows ZARM Research Institution to study microgravity conditions, gathering information necessary for scientific experiments in future suborbital flights.
Finally, a PLD Space team shall pick up the rocket in the Atlantic Ocean once splashdown is completed.
Trajectory
The trajectory is unavailable. Check back for updates.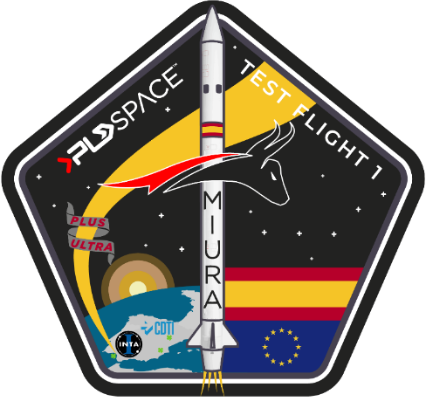 Location
El Arenosillo Test Centre
0 rockets have launched from El Arenosillo Test Centre.
Agency
Payload Aerospace S.L. – PLD Space
Type: Commercial
Abbreviation: PLD Space
Administration: CEO: Raúl Torres
Founded: 2011
Launchers: Miura 1 | Miura 5
Country: ESP
Payload Aerospace S.L. is a Spanish company developing two partially-reusable launch vehicles called Miura 1 and Miura 5.