Shenzhou 13
Long March 2F/G
China Aerospace Science and Technology Corporation
Crew
Status: Active
10/10/1966 -
Nationality: Chinese
Type: Government
First Flight: 9/25/2008
Last Flight: 10/15/2021
Zhai Zhigang (born October 10, 1966) is a major general in the People's Liberation Army Air Force and a CNSA astronaut. During the Shenzhou 7 mission in 2008, he became the first Chinese citizen to carry out a spacewalk.
Status: Active
9/1/1980 -
Nationality: Chinese
Type: Government
First Flight: 10/15/2021
Last Flight: 10/15/2021
Chinese astronaut Ye Guangfu was born in 1980 in the Sichuan province of China. He is an air force pilot and spent four years as an instructor and four years as a jet fighter pilot amassing 1100 hours of flight time. Ye was recruited as an astronaut trainee for China's Astronaut Center in 2010 and qualified in 2014.

Birth day unkown.
Status: Active
1/27/1980 -
Nationality: Chinese
Type: Government
First Flight: 6/11/2013
Last Flight: 10/15/2021
Colonel Wang Yaping is a Chinese military pilot and astronaut. Wang was the second female astronaut to be named by the CNSA, and the second Chinese woman in space.

She was a candidate for the space mission Shenzhou 9 in 2012. However, Liu Yang was selected over her for the historic mission of the first Chinese female space traveller. Wang was a member of the backup crew for SZ-9.

Wang became the second Chinese female astronaut as a member of the Shenzhou 10 spaceship crew, which orbited the earth in June 2013, and of the Tiangong-1 orbiting space station with which it docked. She was the first member of the crew announced, in April, while the remainder of the crew were announced in June. Wang Yaping was one of two women in space on the 50th anniversary of Vostok 6, the first spaceflight by a woman, Valentina Tereshkova. The other woman in space on 16 June 2013 was Karen Nyberg, an American astronaut aboard the International Space Station. While aboard Tiangong-1, Wang conducted scientific experiments and taught a physics lesson to Chinese students by live television broadcast.
Mission
Shenzhou 13
Type: Human Exploration
Second crewed flight to the Chinese Tiangong space station carrying Zhai Zhigang, commander, Wang Yaping and Ye Guangfu, operators, on their second, second and first spaceflight respectively. Their mission duration onboard the TSS is 6 months, the longest so far in Chinese spaceflight.
Trajectory
The trajectory is unavailable. Check back for updates.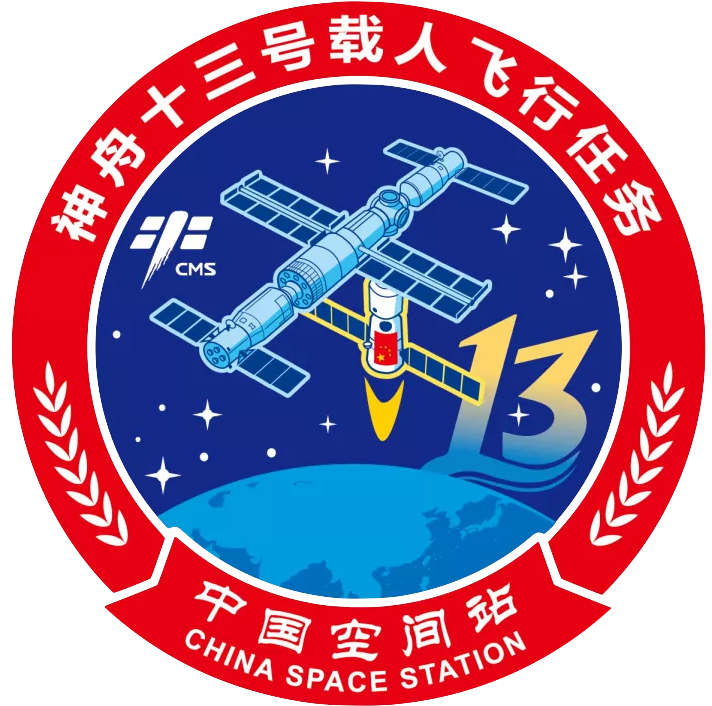 Location
Jiuquan Satellite Launch Center, People's Republic of China
210 rockets have launched from Jiuquan Satellite Launch Center, People's Republic of China.
Agency
China Aerospace Science and Technology Corporation – CASC
Type: Government
Abbreviation: CASC
Administration: Chairman & President: Lei Fanpei
Founded: 1999
Launchers: Long March
Country: CHN
The China Aerospace Science and Technology Corporation (CASC) is the main contractor for the Chinese space program. It is state-owned and has a number of subordinate entities which design, develop and manufacture a range of spacecraft, launch vehicles, strategic and tactical missile systems, and ground equipment. It was officially established in July 1999 as part of a Chinese government reform drive, having previously been one part of the former China Aerospace Corporation. Various incarnations of the program date back to 1956.