Inmarsat-5 F4
Falcon 9 Full Thrust
SpaceX
Mission
Inmarsat-5 F4
Type: Communications
Inmarsat-5 F4 is the next addition to the fifth generation of Inmarsat satellites. Inmarsat-5 satellites each carry 89 Ka-band beams and deliver high-speed mobile broadband communications for deep sea vessels, in-flight connectivity for airline passengers, streaming high-resolution video, voice and date to the enterprise sector, and secure solutions for government customers. The satellite weighs 6100 kg at launch and has an operational lifetime of 15 years.
Trajectory
The trajectory is unavailable. Check back for updates.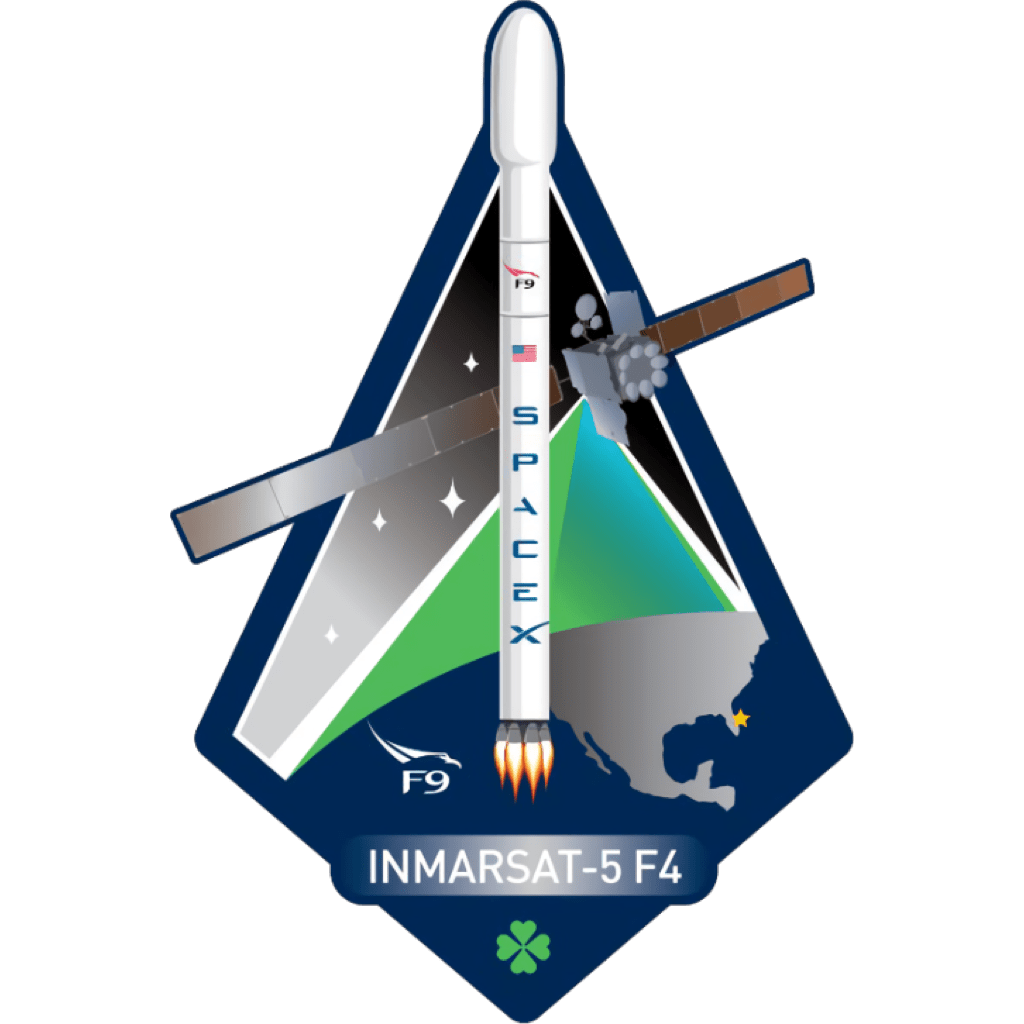 Location
Kennedy Space Center, FL, USA
223 rockets have launched from Kennedy Space Center, FL, USA.
Landing
B1034 was expended after its first launch
Atlantic Ocean – ATL
Atlantic Ocean
Expended – EXP
Vehicle did not perform any landing operations after launch
Agency
SpaceX – SpX
Type: Commercial
Abbreviation: SpX
Administration: CEO: Elon Musk
Founded: 2002
Launchers: Falcon | Starship
Spacecraft: Dragon
Country: USA
Space Exploration Technologies Corp., known as SpaceX, is an American aerospace manufacturer and space transport services company headquartered in Hawthorne, California. It was founded in 2002 by entrepreneur Elon Musk with the goal of reducing space transportation costs and enabling the colonization of Mars. SpaceX operates from many pads, on the East Coast of the US they operate from SLC-40 at Cape Canaveral Space Force Station and historic LC-39A at Kennedy Space Center. They also operate from SLC-4E at Vandenberg Space Force Base, California, usually for polar launches. Another launch site is being developed at Boca Chica, Texas.