Starlink 3
Falcon 9 Block 5
SpaceX
Mission
Starlink 3
Type: Communications
Launch Cost: $52,000,000
Second operational Starlink payload of 2020 and third overall. The Falcon 9 launch vehicle will carry a batch of 60 Starlink satellites that will be insterted in a Low Earth Orbit (LEO) at an altitude of 290 km (180 mi) and an inclination of 53°. They will then split into three orbital planes and raise their orbits to reach an operational altitude of 550 km (342 mi). The Starlink LEO constellation aims to provide worldwide affordable satellite internet access. 182 satellites (120 operational) have been deployed so far, the goal scheduled for the mid-2020s being 12,000 satellites in orbit, with a possible later extension to 42,000. The booster for this launch will be B1051, a Block 5 generation core which previously flew on SpaceX's Demonstration Mission 1 (first Crew Dragon test flight) and launched the Canadian Space Agency's RADARSAT Constellation.
Trajectory
The trajectory is unavailable. Check back for updates.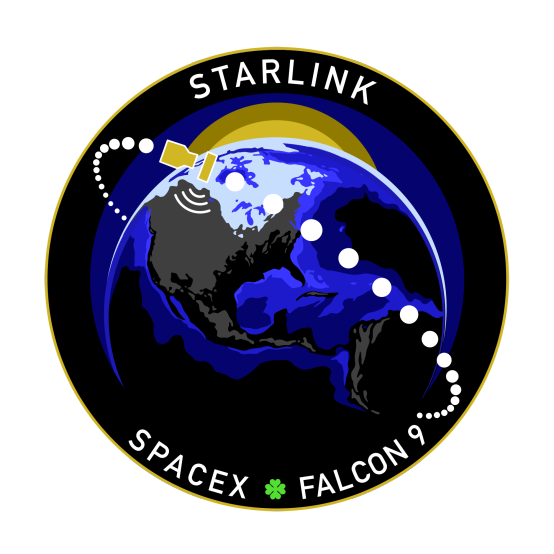 Location
Cape Canaveral, FL, USA
906 rockets have launched from Cape Canaveral, FL, USA.
Core Landing
B1051 will attempt to land on an ASDS OCISLY after the Starlink 3 launch.
Of Course I Still Love You – OCISLY
The second ASDS barge, Of Course I Still Love You (OCISLY) services launches in the Pacific Ocean and was the site of the first landing of a SpaceX Falcon 9 first stage during CRS-8, the launch of a Dragon spacecraft to the International Space Station.
Autonomous Spaceport Drone Ship – ASDS
An autonomous spaceport drone ship (ASDS) is an ocean-going vessel derived from a deck barge, outfitted with station-keeping engines and a large landing platform. Construction of such ships was commissioned by aerospace company SpaceX to allow for recovery of rocket first-stages at sea for high-velocity missions which do not carry enough fuel to return to the launch site after lofting spacecraft onto an orbital trajectory.
Agency
SpaceX – SpX
Type: Commercial
Abbreviation: SpX
Administration: CEO: Elon Musk
Founded: 2002
Launchers: Falcon | Starship
Spacecraft: Dragon
Country: USA
Space Exploration Technologies Corp., known as SpaceX, is an American aerospace manufacturer and space transport services company headquartered in Hawthorne, California. It was founded in 2002 by entrepreneur Elon Musk with the goal of reducing space transportation costs and enabling the colonization of Mars. SpaceX operates from many pads, on the East Coast of the US they operate from SLC-40 at Cape Canaveral Space Force Station and historic LC-39A at Kennedy Space Center. They also operate from SLC-4E at Vandenberg Space Force Base, California, usually for polar launches. Another launch site is being developed at Boca Chica, Texas.