SpX-DM2 (Demonstration Mission 2)
Falcon 9 Block 5
SpaceX
Crew
Status: Retired
10/21/1966 -
Nationality: American
Type: Government
First Flight: 7/15/2009
Last Flight: 5/30/2020
Douglas Gerald Hurley is an engineer and retired NASA astronaut. He piloted Space Shuttle mission STS-127, which launched July 15, 2009. He was assigned and flew as pilot for STS-135, the final flight of the Space Shuttle program, in July 2011. He is also the first Marine to fly the F/A-18 E/F Super Hornet. His call sign is "Chunky" and was sometimes referred to by this name on the communication loops.
Status: Retired
7/28/1970 -
Nationality: American
Type: Government
First Flight: 3/11/2008
Last Flight: 5/30/2020
Robert Louis "Bob" Behnken is a United States Air Force officer, retired NASA astronaut and former Chief of the Astronaut Office. Behnken holds a Ph.D in Mechanical Engineering and holds the rank of Colonel in the U.S. Air Force. Col. Behnken has logged over 1,000 flight hours in 25 different aircraft. He flew aboard Space Shuttle missions STS-123 and STS-130 as a Mission Specialist, accumulating over 378 hours in space, including 19 hours of spacewalk time. Behnken was also assigned as Mission Specialist 1 to the STS-400 rescue mission. He is married to fellow astronaut K. Megan McArthur.
Mission
SpX-DM2 (Demonstration Mission 2)
Type: Test Flight
Launch Cost: $52,000,000
A new era of human spaceflight is set to begin as American astronauts once again launch on an American rocket from American soil. The Demo-2 mission is the second test flight of Crew Dragon, and the first flight with crew onboard. It will carry NASA astronauts Robert Behnken and Douglas Hurley to the International Space Station for an extended stay (the specific mission duration will be determined once on station based on the readiness of the next commercial crew launch). They will perform tests on Crew Dragon in addition to conducting research and other tasks with the space station crew.
As the final flight test for SpaceX, this mission will validate the company's crew transportation system, including the launch pad, rocket, spacecraft, and operational capabilities. This also will be the first time NASA astronauts will test the spacecraft systems in orbit. The Demo-2 mission will be the final major step before NASA's Commercial Crew Program certifies Crew Dragon for operational, long-duration missions to the space station.
Current Mission Status:
After a successful ride to orbit and stay at the International Space Station, the Dragon Spacecraft successfully made its way back to Earth. Capsule successfully landed in the Gulf of Mexico waters on 3rd August 2020 at 18:48 UTC.
Trajectory
The trajectory is unavailable. Check back for updates.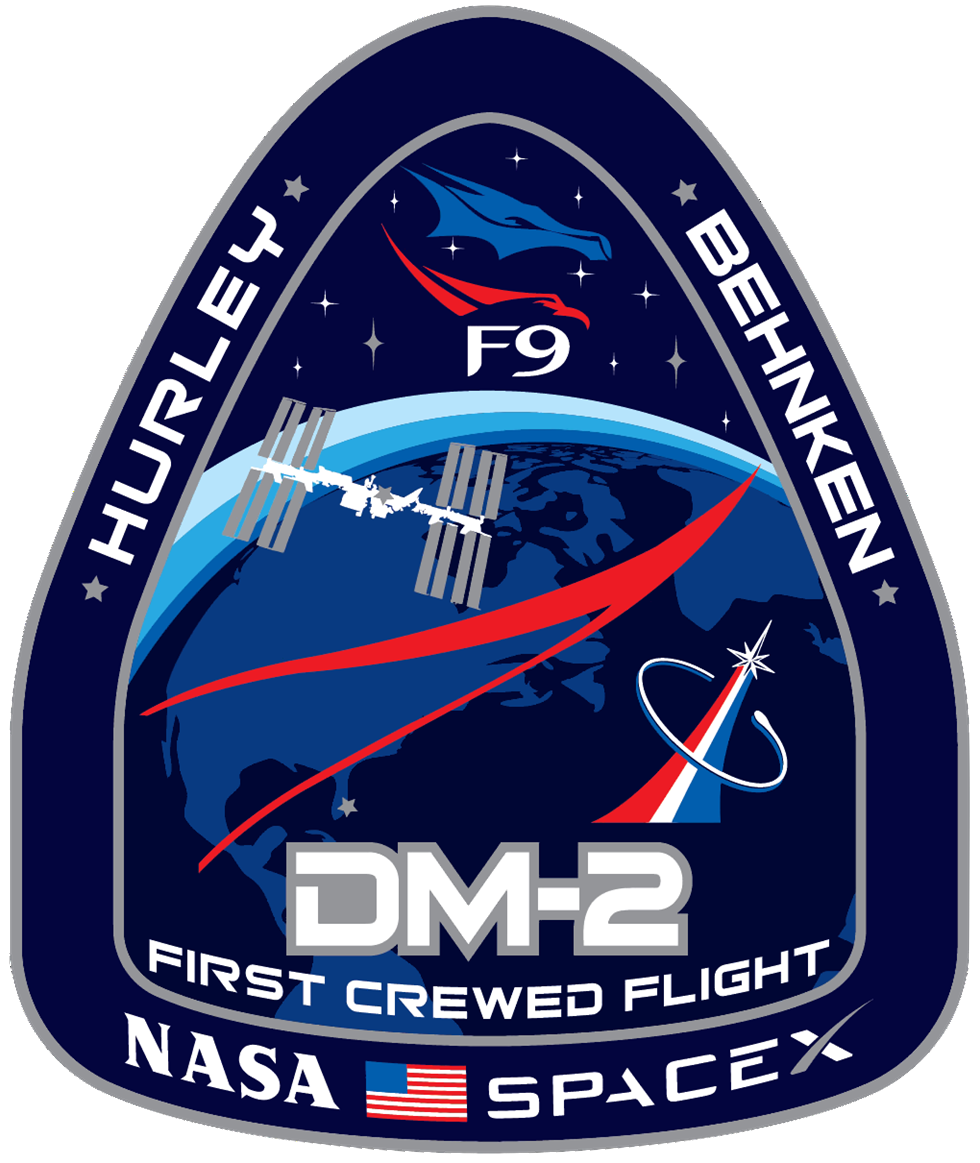 Location
Kennedy Space Center, FL, USA
223 rockets have launched from Kennedy Space Center, FL, USA.
Core Landing
B1058 has successfully landed on ASDS OCISLY.
Of Course I Still Love You – OCISLY
The second ASDS barge, Of Course I Still Love You (OCISLY) services launches in the Pacific Ocean and was the site of the first landing of a SpaceX Falcon 9 first stage during CRS-8, the launch of a Dragon spacecraft to the International Space Station.
Autonomous Spaceport Drone Ship – ASDS
An autonomous spaceport drone ship (ASDS) is an ocean-going vessel derived from a deck barge, outfitted with station-keeping engines and a large landing platform. Construction of such ships was commissioned by aerospace company SpaceX to allow for recovery of rocket first-stages at sea for high-velocity missions which do not carry enough fuel to return to the launch site after lofting spacecraft onto an orbital trajectory.
Agency
SpaceX – SpX
Type: Commercial
Abbreviation: SpX
Administration: CEO: Elon Musk
Founded: 2002
Launchers: Falcon | Starship
Spacecraft: Dragon
Country: USA
Space Exploration Technologies Corp., known as SpaceX, is an American aerospace manufacturer and space transport services company headquartered in Hawthorne, California. It was founded in 2002 by entrepreneur Elon Musk with the goal of reducing space transportation costs and enabling the colonization of Mars. SpaceX operates from many pads, on the East Coast of the US they operate from SLC-40 at Cape Canaveral Space Force Station and historic LC-39A at Kennedy Space Center. They also operate from SLC-4E at Vandenberg Space Force Base, California, usually for polar launches. Another launch site is being developed at Boca Chica, Texas.