Sentinel-6 Michael Freilich
Falcon 9 Block 5
SpaceX
Mission
Sentinel-6 Michael Freilich (Sentinel-6A; Jason-CS)
Type: Earth Science
Launch Cost: $52,000,000
The Sentinel-6 Michael Freilich and Sentinel-6B make up the Sentinel-6 mission, also known as Jason Continuity of Service (Jason-CS), which is a partnership between NASA, NOAA, ESA, and EUMETSAT. This mission continues the long-term global sea surface height data record begun by first Jason satellites in 1992.

Named after former NASA Earth Science Division Director Michael Freilich, Sentinel-6 Michail Freilich will provide altimeter data necessary for ocean climate monitoring, ocean modelling and numerical ocean prediction, weather forecasting, marine meteorology, coastal altimetry and modelling. A secondary objective of the mission is to collect high-resolution vertical profiles of temperature, using the Global Navigation Satellite System (GNSS) Radio-Occultation sounding technique, to assess temperature changes in the troposphere and stratosphere and to support numerical weather prediction.

Sentinel-6 Michael Freilich is to operate in a highly-inclined circular orbit at an altitude of 1336 km, with an operational mission lasting 5 years. Near-identical Sentinel-6B is planned to follow-up shortly after.
Trajectory
The trajectory is unavailable. Check back for updates.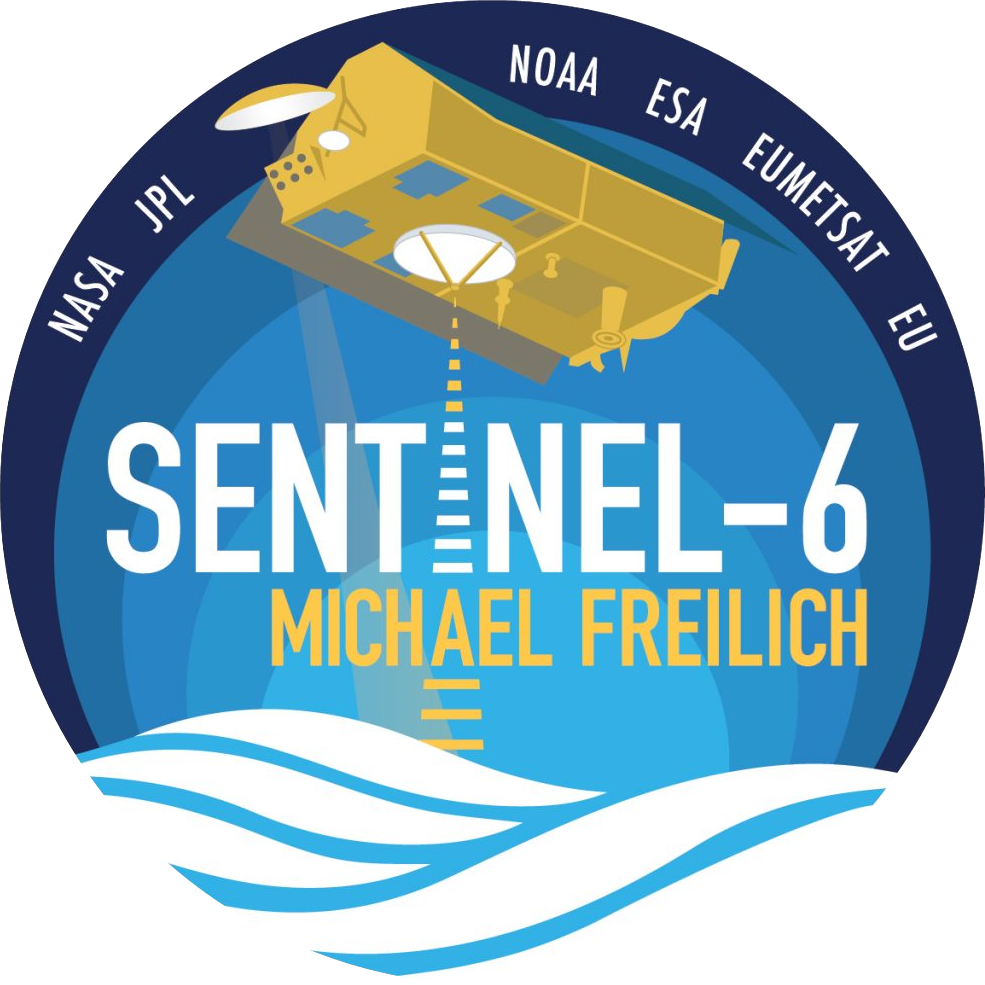 Location
Vandenberg SFB, CA, USA
714 rockets have launched from Vandenberg SFB, CA, USA.
Rocket
Falcon 9 Block 5 – SpaceX
Family: Falcon
Length: 70 m
Diameter: 3.65 m
Launch Mass: 549 T
Low Earth Orbit Capacity: 22800 kg
The Falcon 9 Block 5 was manufactured by SpaceX with the first launch on 2018-05-11. Falcon 9 Block 5 has 156 successful launches and 0 failed launches with a total of 156 launches. Falcon 9 is a two-stage rocket designed and manufactured by SpaceX for the reliable and safe transport of satellites and the Dragon spacecraft into orbit. The Block 5 variant is the fifth major interval aimed at improving upon the ability for rapid reusability.
Core Landing
B1063 successfully landed after its first launch.
Landing Zone 4 – LZ-4
LZ at Vandenberg
Return to Launch Site – RTLS
A return to launch site usually means that after stage separation the booster flips and does a burn back towards the launch site, landing near where it initially launched from.
Agency
SpaceX – SpX
Type: Commercial
Abbreviation: SpX
Administration: CEO: Elon Musk
Founded: 2002
Launchers: Falcon | Starship
Spacecraft: Dragon
Country: USA
Space Exploration Technologies Corp., known as SpaceX, is an American aerospace manufacturer and space transport services company headquartered in Hawthorne, California. It was founded in 2002 by entrepreneur Elon Musk with the goal of reducing space transportation costs and enabling the colonization of Mars. SpaceX operates from many pads, on the East Coast of the US they operate from SLC-40 at Cape Canaveral Space Force Station and historic LC-39A at Kennedy Space Center. They also operate from SLC-4E at Vandenberg Space Force Base, California, usually for polar launches. Another launch site is being developed at Boca Chica, Texas.