RADARSAT Constellation
Falcon 9 Block 5
SpaceX
Mission
RADARSAT Constellation
Type: Earth Science
Launch Cost: $52,000,000
The Radarsat Constellation Mission is a follow-on project to RADARSAT-2 currently developed by MDA. The constellation will consist of a fleet of three spacecraft, and be both complementary and a follow-on to the upcoming deployment of the RADARSAT-2 mission. The primary purpose of the RCM is to provide C-Band data continuity for RADARSAT-2 users, as well as adding a new series of applications enabled through the constellation approach.
The main uses of RCM are expected to be in the areas of: maritime surveillance (ship detection, ice monitoring, and oil spill detection), disaster management, ecosystem monitoring.
The primary areas of interest are the landmass of Canada and its surrounding Arctic, Pacific and Atlantic maritime areas. The images and derived information are required to be provided to Canadian government users at frequent area coverage rates. Contrary to the earlier RadarSat missions, the imagery will not be available commercially.
The spacecraft Payload will consist of a Synthetic Aperture Radar (SAR) sensor integrated with an Automated Identification System (AIS). The SAR Payload concept is a 2-panel deployable SAR antenna of length approximately 7 meters.
Trajectory
The trajectory is unavailable. Check back for updates.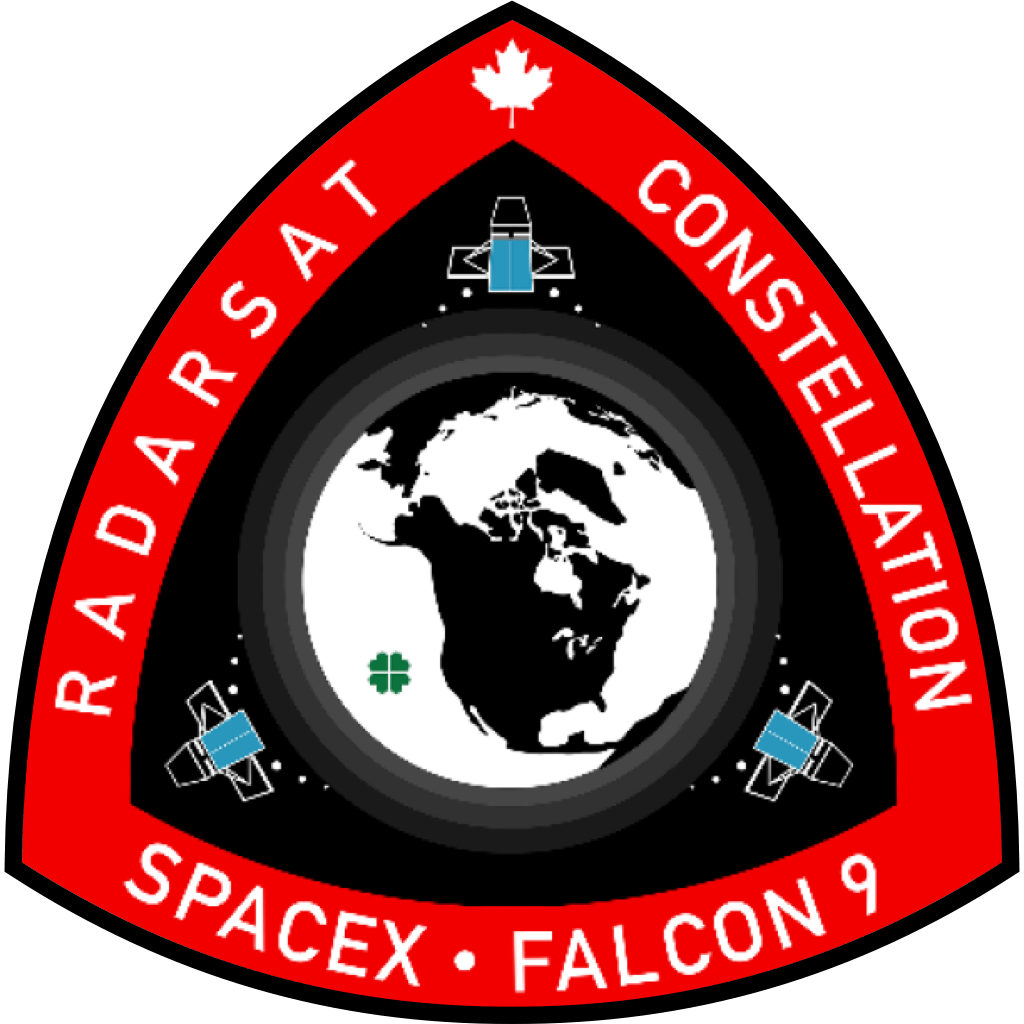 Location
Vandenberg SFB, CA, USA
728 rockets have launched from Vandenberg SFB, CA, USA.
Core Landing
The Falcon 9 first stage core B1051 will attempt to land at LZ-4.
Landing Zone 4 – LZ-4
LZ at Vandenberg
Return to Launch Site – RTLS
A return to launch site usually means that after stage separation the booster flips and does a burn back towards the launch site, landing near where it initially launched from.
Agency
SpaceX – SpX
Type: Commercial
Abbreviation: SpX
Administration: CEO: Elon Musk
Founded: 2002
Launchers: Falcon | Starship
Spacecraft: Dragon
Country: USA
Space Exploration Technologies Corp., known as SpaceX, is an American aerospace manufacturer and space transport services company headquartered in Hawthorne, California. It was founded in 2002 by entrepreneur Elon Musk with the goal of reducing space transportation costs and enabling the colonization of Mars. SpaceX operates from many pads, on the East Coast of the US they operate from SLC-40 at Cape Canaveral Space Force Station and historic LC-39A at Kennedy Space Center. They also operate from SLC-4E at Vandenberg Space Force Base, California, usually for polar launches. Another launch site is being developed at Boca Chica, Texas.