425 Project Flight 1 & rideshare
Falcon 9 Block 5
SpaceX
Mission
425 Project Flight 1 & rideshare
Type: Government/Top Secret
Launch Cost: $52,000,000
Note: Name of payload is provisional.

First launch of an ultimately 5 reconnaissance satellites for the South Korean Defense Acquisition Program Administration (DAPA), with 1 satellite featuring an electro-optical infrared (EO/IR) telescope. The other 4 synthetic aperture radar (SAR) satellites are to be launched at a later date.

They will be launched to low Earth orbit between 600 and 700 km by 2025, enabling South Korea's military to observe the nuclear-armed neighbor's key military facilities every two hours with 30-50 centimeters resolution imagery, according to a 2019 report produced by the Korea Institute of S&T Evaluation and Planning.

The project is lead by the Korean Agency for Defense Development (ADD) and Korea Aerospace Research Institute (KARI), with input from Korea Aerospace Industries (KAI), Hanwha Systems and Thales Alenia Space.

ESA's EIRSAT-1 is also onboard as a rideshare passenger. This 2U cubesat carries three experiments, including a novel gamma ray detector to study some of the most luminous explosions in the universe.
Trajectory
View the rocket launch trajectory, velocity, altitude, thrust and much more at FlightClub.io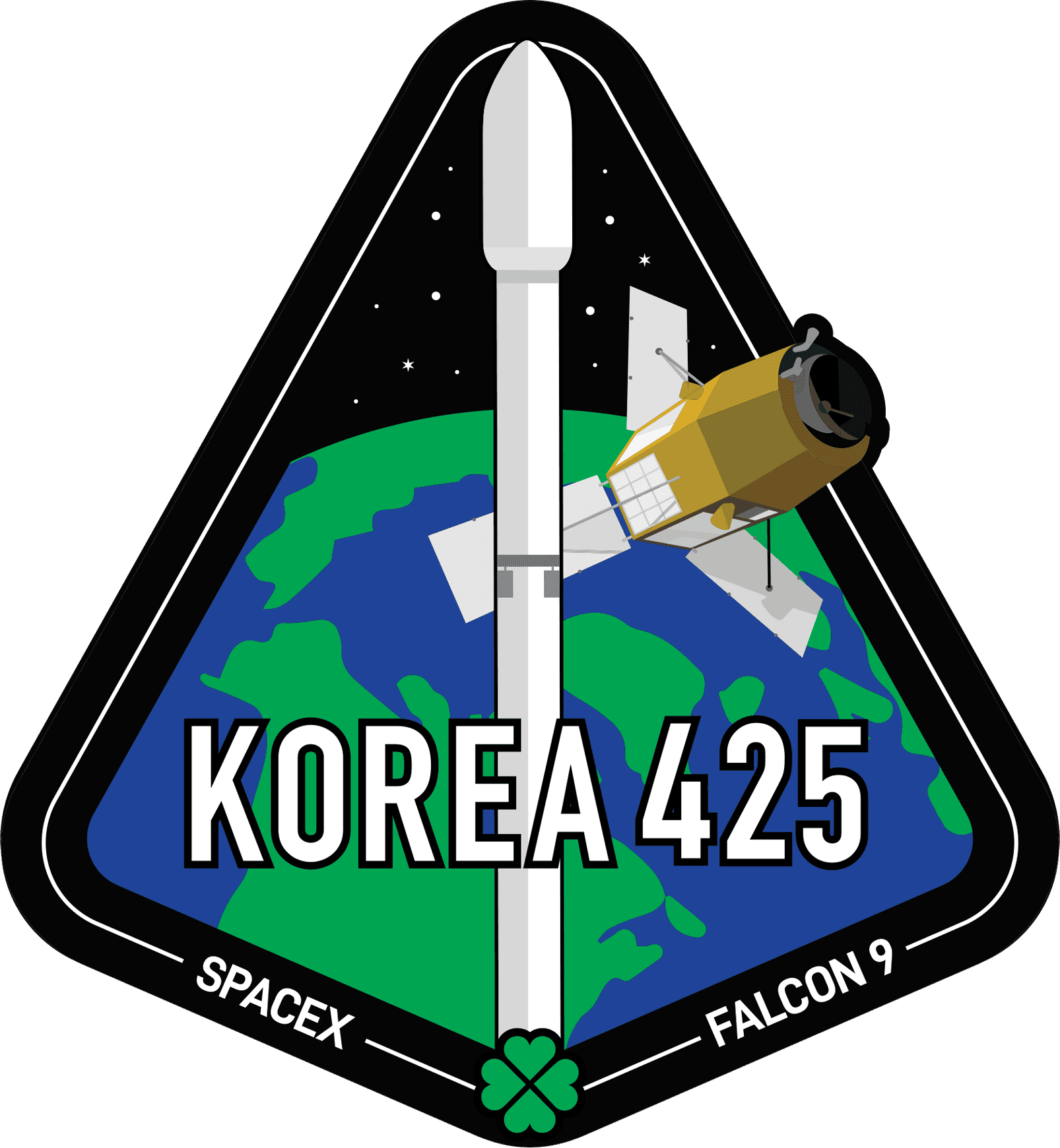 Location
Vandenberg SFB, CA, USA
736 rockets have launched from Vandenberg SFB, CA, USA.
Core Landing
B1061 has landed back at the launch site after its 17th flight.
Landing Zone 4 – LZ-4
LZ at Vandenberg
Return to Launch Site – RTLS
A return to launch site usually means that after stage separation the booster flips and does a burn back towards the launch site, landing near where it initially launched from.
Agency
SpaceX – SpX
Type: Commercial
Abbreviation: SpX
Administration: CEO: Elon Musk
Founded: 2002
Launchers: Falcon | Starship
Spacecraft: Dragon
Country: USA
Space Exploration Technologies Corp., known as SpaceX, is an American aerospace manufacturer and space transport services company headquartered in Hawthorne, California. It was founded in 2002 by entrepreneur Elon Musk with the goal of reducing space transportation costs and enabling the colonization of Mars. SpaceX operates from many pads, on the East Coast of the US they operate from SLC-40 at Cape Canaveral Space Force Station and historic LC-39A at Kennedy Space Center. They also operate from SLC-4E at Vandenberg Space Force Base, California, usually for polar launches. Another launch site is being developed at Boca Chica, Texas.