Hispasat 30W-6 (Hispasat 1F)
Falcon 9 Block 4
SpaceX
Mission
Hispasat 30W-6 (Hispasat 1F)
Type: Communications
Hispasat 30W-6, also known as Hispasat 1F, is a Spanish geostationary communications satellite. Joining the Hispasat fleet, this satellite is to operate in orbit for 15 years, providing services to Europe, North Africa, North America and South America. It is a replacement for the Hispasat 1D satellite at 30º West longtitude in geostationary orbit. Satellite launch mass is about 6000 kg and it is equipped with Ku-, Ka- and C-band transponders.
Trajectory
The trajectory is unavailable. Check back for updates.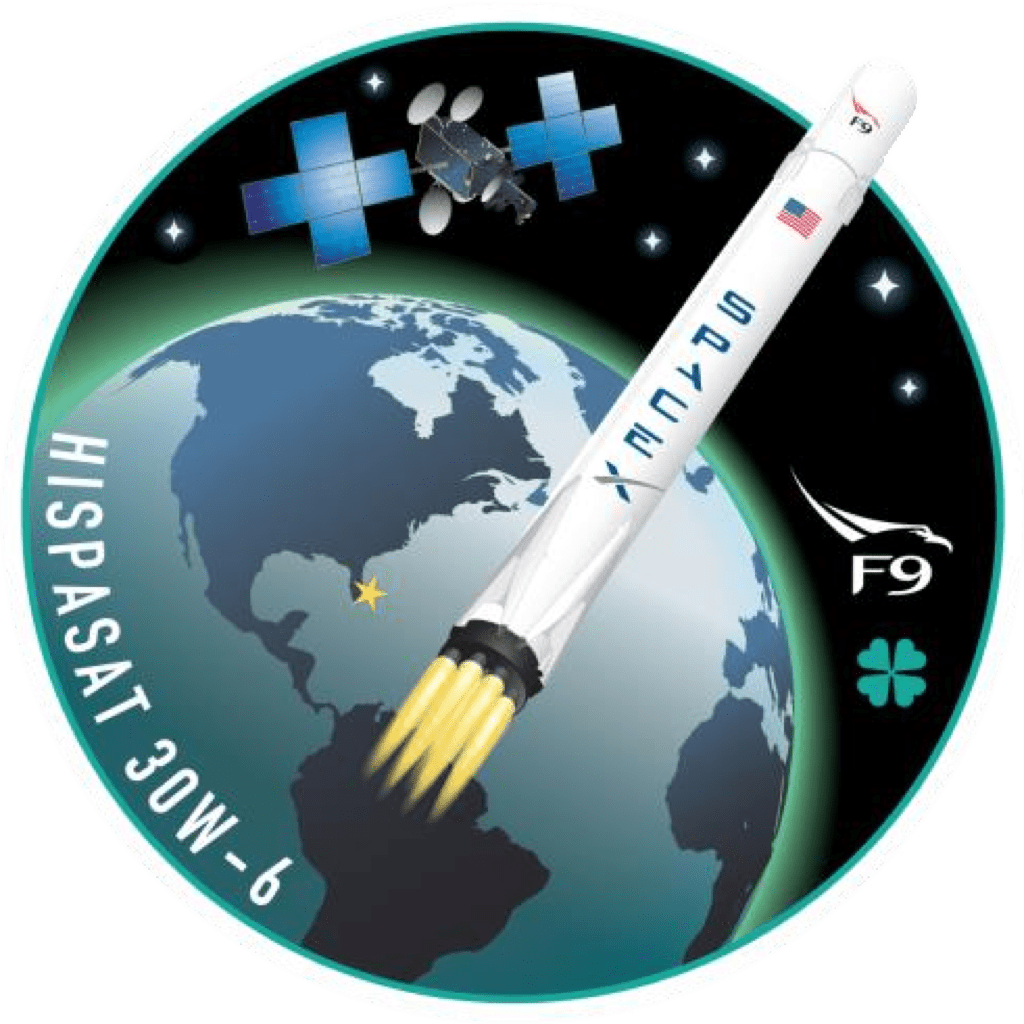 Location
Cape Canaveral, FL, USA
878 rockets have launched from Cape Canaveral, FL, USA.
Rocket
Falcon 9 Block 4 – SpaceX
Family: Falcon
Length: 71 m
Diameter: 3.65 m
Launch Mass: 546 T
Low Earth Orbit Capacity: 22800 kg
The Falcon 9 Block 4 was manufactured by SpaceX with the first launch on 2015-12-22. Falcon 9 Block 4 has 12 successful launches and 0 failed launches with a total of 12 launches. The Full Thrust variants first stage includes all systems necessary for an operational re-use of stages while the second stage is operated as an expendable rocket stage.
Agency
SpaceX – SpX
Type: Commercial
Abbreviation: SpX
Administration: CEO: Elon Musk
Founded: 2002
Launchers: Falcon | Starship
Spacecraft: Dragon
Country: USA
Space Exploration Technologies Corp., known as SpaceX, is an American aerospace manufacturer and space transport services company headquartered in Hawthorne, California. It was founded in 2002 by entrepreneur Elon Musk with the goal of reducing space transportation costs and enabling the colonization of Mars. SpaceX operates from many pads, on the East Coast of the US they operate from SLC-40 at Cape Canaveral Space Force Station and historic LC-39A at Kennedy Space Center. They also operate from SLC-4E at Vandenberg Space Force Base, California, usually for polar launches. Another launch site is being developed at Boca Chica, Texas.