JPSS 2 (Joint Polar Satellite System spacecraft No. 2) & LOFTID
Atlas V 401
United Launch Alliance
Mission
JPSS 2 (Joint Polar Satellite System spacecraft No. 2) & LOFTID
Type: Earth Science
Launch Cost: $115,000,000
JPSS is a collaborative program between NOAA and NASA. JPSS-2 is one of five satellites that will comprise the JPSS constellation. These spacecraft gather global measurements of atmospheric, terrestrial and oceanic conditions, including sea and land surface temperatures, vegetation, clouds, rainfall, snow and ice cover, fire locations and smoke plumes, atmospheric temperature, water vapor and ozone.

LOFTID is a tech demo for the inflatable heatshield technology. It will attempt to survive a reentry from orbit after JPSS 2 is separated. This test will validate the technology for various applications, such as landing large payloads on Mars and engine reuse on ULA's Vulcan rocket.
Trajectory
The trajectory is unavailable. Check back for updates.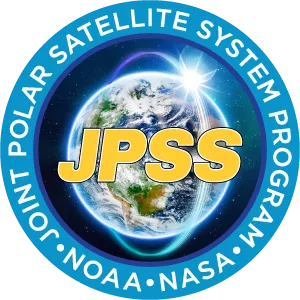 Location
Vandenberg SFB, CA, USA
714 rockets have launched from Vandenberg SFB, CA, USA.
Rocket
Atlas V 401 – United Launch Alliance
Family: Atlas
Length: 58.3 m
Diameter: 3.8 m
Launch Mass: 590 T
Low Earth Orbit Capacity: 9050 kg
The Atlas V 401 was manufactured by United Launch Alliance with the first launch on 2002-08-21. Atlas V 401 has 41 successful launches and 0 failed launches with a total of 41 launches. An Atlas V with a 4 meter diameter fairing, no boosters and a single centaur upper stage engine.
Agency
United Launch Alliance – ULA
Type: Commercial
Abbreviation: ULA
Administration: CEO: Tory Bruno
Founded: 2006
Launchers: Atlas | Delta IV | Vulcan
Spacecraft: CST-100 Starliner
Country: USA
United Launch Alliance (ULA) is a joint venture of Lockheed Martin Space Systems and Boeing Defense, Space & Security. ULA was formed in December 2006 by combining the teams at these companies which provide spacecraft launch services to the government of the United States. ULA launches from both coasts of the US. They launch their Atlas V vehicle from LC-41 in Cape Canaveral and LC-3E at Vandeberg. Their Delta IV launches from LC-37 at Cape Canaveral and LC-6 at Vandenberg.