Cygnus CRS Orb-4 (S.S. Deke Slayton II)
Atlas V 401
United Launch Alliance
Mission
Cygnus CRS Orb-4 (S.S. Deke Slayton II)
Type: Resupply
This is the 4th mission under NASA's Commercial Resupply Service agreement with Orbital ATK. The unmanned Cygnus cargo vessel delievered approximately 3,500 kg (7,700 lbs.) of supplies and science experiments to the International Space Station. The craft features a longer, enhanced cargo module and remained berthed to the station for 2 months.
Trajectory
The trajectory is unavailable. Check back for updates.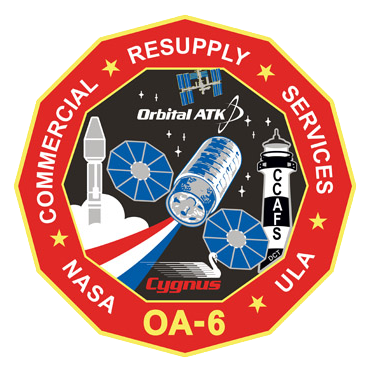 Location
Cape Canaveral, FL, USA
921 rockets have launched from Cape Canaveral, FL, USA.
Agency
United Launch Alliance – ULA
Type: Commercial
Abbreviation: ULA
Administration: CEO: Tory Bruno
Founded: 2006
Launchers: Atlas | Delta IV | Vulcan
Spacecraft: CST-100 Starliner
Country: USA
United Launch Alliance (ULA) is a joint venture of Lockheed Martin Space Systems and Boeing Defense, Space & Security. ULA was formed in December 2006 by combining the teams at these companies which provide spacecraft launch services to the government of the United States. ULA launches from both coasts of the US. They launch their Atlas V vehicle from LC-41 in Cape Canaveral and LC-3E at Vandeberg. Their Delta IV launches from LC-37 at Cape Canaveral and LC-6 at Vandenberg.