Family: Nodong
Length: 22 m
Diameter: 1.25 m
Launch Mass: 26 T
Low Earth Orbit Capacity: 0 kg
The Safir was manufactured by Iranian Space Agency with the first launch on . Safir has 0 successful launches and 3 failed launches with a total of 3 launches.
Manufacturer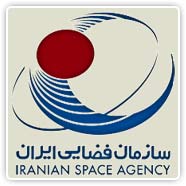 The Iranian Space Agency is Iran's governmental space agency. Iran became an orbital-launch-capable nation in 2009. Iran is one of the 24 founding members of the United Nations Committee on the Peaceful Uses of Outer Space, which was set up in 1958. Iranian Space Agency is a Government IRN entity that was founded in 2004 and is administered by Morteza Barari.
Iranian Space Agency has 4 successful launches and 9 failed launches with a total of 13 launches.