Baby Come Back
Electron
Rocket Lab
Mission
Baby Come Back
Type: Dedicated Rideshare
Launch Cost: $6,000,000
The "Baby Come Back" mission includes NASA's Starling project, which consists of four CubeSats designed to test technologies for future swarm missions. Telesat contributes the LEO 3 demonstration satellite, ensuring continuity for customers and ecosystem vendor testing. Additionally, two 3U satellites carrying GNSS-RO payloads from SpinGlobal will replenish their constellation of over 100 multipurpose satellites.
Trajectory
The trajectory is unavailable. Check back for updates.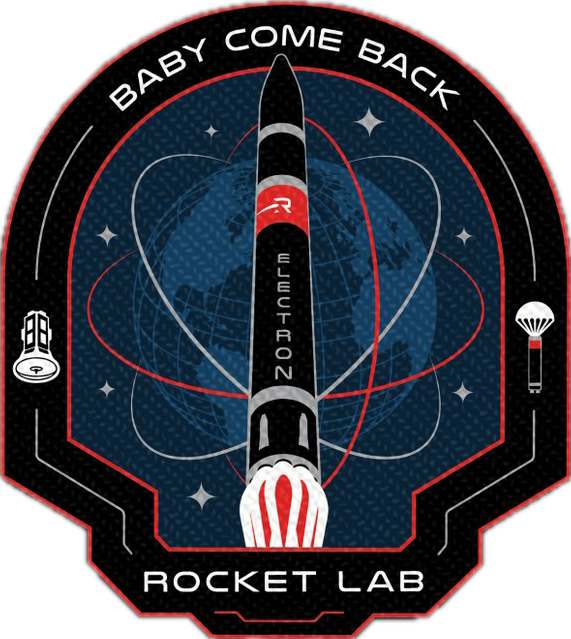 Location
Onenui Station, Mahia Peninsula, New Zealand
38 rockets have launched from Onenui Station, Mahia Peninsula, New Zealand.
Core Landing
Rocket Lab has successfully recovered the Electron booster after a soft parachute splashdown in the Pacific Ocean.
Pacific Ocean – PAC
Pacific Ocean
Parachute Landing – PL
Unpowered landing using parachute(s).
Agency
Rocket Lab – RL
Type: Commercial
Abbreviation: RL
Administration: CEO: Peter Beck
Founded: 2006
Launchers: Electron
Country: USA
Rocket Lab is an American aerospace manufacturer with a wholly owned New Zealand subsidiary. The company develops lightweight, cost-effective commercial rocket launch services. The Electron Program was founded on the premise that small payloads such as CubeSats require dedicated small launch vehicles and flexibility not currently offered by traditional rocket systems. Its rocket, the Electron, is a light-weight rocket and is now operating commercially. Electron currently launches from only Mahia Peninsula in New Zealand however a second launch complex in the US is under development.